​The Future of the California Cannabis Market, Part 2
Lucas J. Wentworth Follow |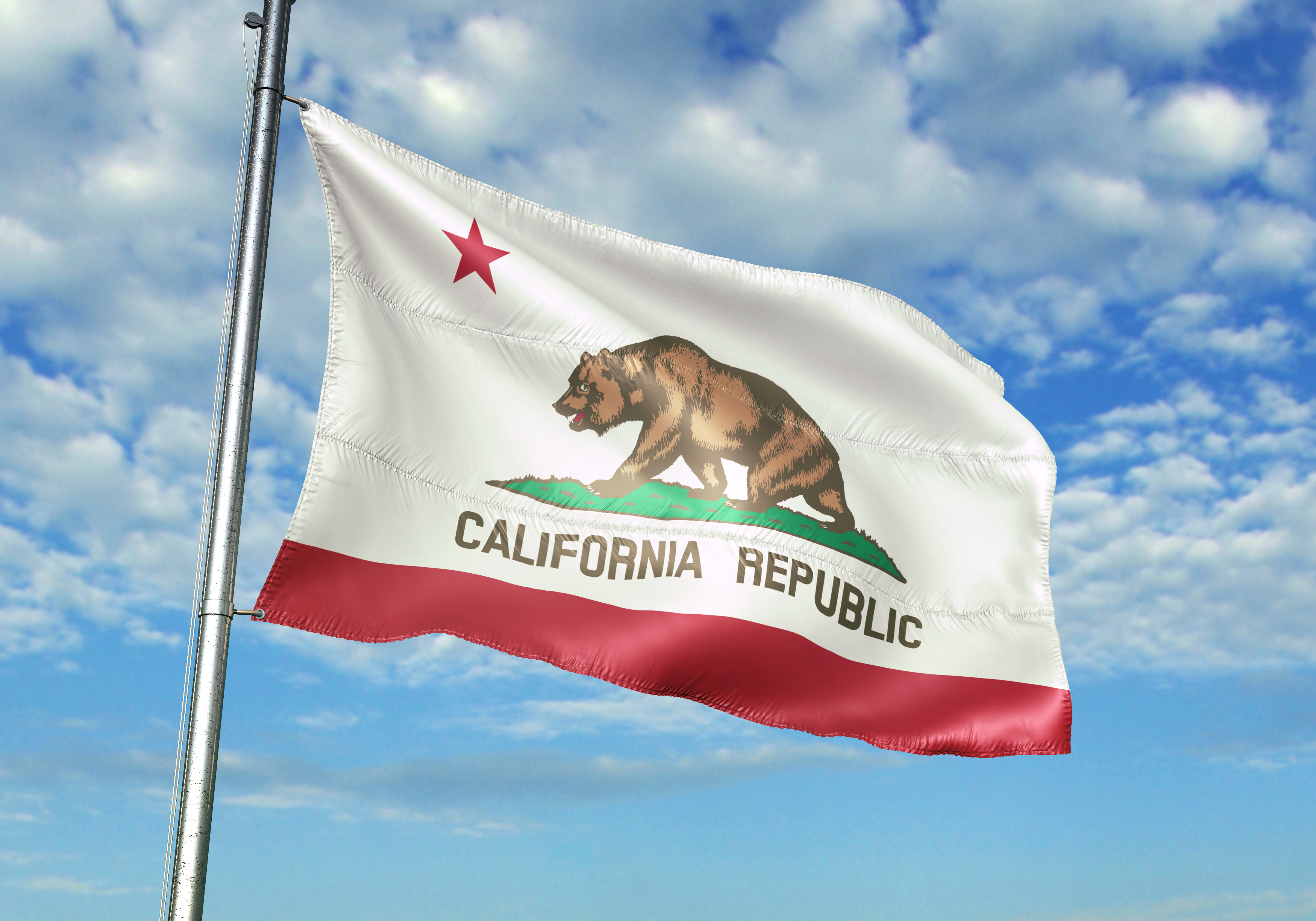 iStockphoto, Oleksii Liskonih

In part one last month, we examined California's historic place in the legal cannabis industry. The state boasts the honor of being the first in the nation to legalize cannabis for medical use, sparking a trend that officially spread to a majority of the 50 states in 2016. California also became the third state to legalize all adult cannabis use that same year. Since then, California has become an epicenter of the budding legal cannabis industry. Will the way the state market operates become a model or a warning for other states and the federal government when nation-wide legalization and regulation of cannabis inevitably comes?

We've seen the first stages with the passing of the Farm Bill, which legalized hemp and CBD, the passing of the SMART Act, which legalized cannabis-related banking, and most recently, the House Judiciary Committee approval of a bill that would remove cannabis from Schedule 1 of the Controlled Substances Act. The next major milestone could be the federal government's legalization of interstate shipping of cannabis and cannabis products.

Currently, every state that has legalized cannabis for any reason, medical or recreational, must supply its own cannabis. This places a burden on some regions like the harsh North East where cannabis is difficult to grow at scale. California has significant potential to become the premier nationwide cannabis supplier, much as its Napa and Sonoma regions have done for wine.

Along with wine grapes, California also is home to one of the largest cannabis producing areas in the entire world, the "Emerald Triangle" in Northern California. This lush Mediterranean-like environment above the San Francisco Bay encompasses Humboldt, Trinity and Mendocino counties. The area was discovered in the 1960s to have some of the most ideal natural conditions—rich soil, ocean breezes, fresh water from the mountains

—to grow desirable yields of the cannabis sativa plant. The only other states that can produce anything near the quantities of cannabis that are produced in Northern California are the Pacific Northwest states of Oregon and Washington, which have similar climate during certain months.

Most of the executives interviewed in part one had something to say about both the positives of operating a business in California, which has set up its market to welcome brand innovation and competition. More wanted to discuss the downside of the legal market, a system desperately batting the cheaper black market sustained by over-regulation and over-taxation. I asked those same executives about how they foresee the federal government's position towards California as a model for legalization framework. I also asked if they agree that California will be the nation's source for product in a post-legalization market.
Despite the fact that California was the first state to legalize medicinal cannabis and one of the first to legalize adult use, I think it very unlikely that the Federal Government will embrace a regulatory system that heavily borrows from the California regulatory system. Principally, this is because the motivation of state regulators was to transition those in a deeply entrenched illicit market to migrating over to the legal market. Most other states did not have these same issues, because cannabis cultivation was not nearly as prevalent. For this reason it is far more likely that the Federal Government will look more closely to the regulatory systems of states like Illinois or Massachusetts.

Betting Against Elon Musk Has Not Been Profitable



Once Federal legalization inevitably happens, California will certainly be the largest exporter of cannabis products to the rest of the Country. The state still has the best growing climate and if you believe that low cost high quality production leads to lower cost better quality products throughout the supply chain, then it follows that California is best positioned to be an exporter in an analogous way that the wine and vegetable industries are dominated by Napa and the Central Valley. However, it will be some time before any state exports to any other, even after Federal Legalization, because every state will put up moats around their internal state market and it will take some time before commerce clause issues make their way through the Federal courts.
- Rob Hunt, CEO of Linnaea Holdings, a holding company that invests in best-of-breed, California-based cannabis companies through a unique two-part strategy designed to help provide financial and operational expertise.
Today California is seen as the center of the legal cannabis universe. We believe this sentiment will only grow stronger with federal legalization. Once the walls come down, and interstate commerce opens, the majority of cannabis consumed across the US is unlikely to be grown in expensive indoor facilities across Canada or Massachusetts, but in the Emerald Triangle of Northern California. California has always driven cultural trends throughout the US, and we see no reason why this will be any different with regard to cannabis brands.
- Blake Brennan, Head of IR at PLUS Products, producer of one of the fastest growing edible brands in California's cannabis market. PLUS recently launched its CBD line available nationwide.
I actually believe the Fed will put a blanketed set of regulations over the entire country and let states regulate on more of the granular level. In my opinion the state will run its current regulatory course and the fed will implement it's new set of regulations that will layer over the top of existing regs. I don't believe they will use California as the model as it was dealing with a very unique set of circumstances that made it even more challenging to implement Rec. If I had to guess I'd say California would need to show a much more thriving Recreational program with a much more subdued black market in order for it to be seen as the "poster child" for cannabis regulation.
- Matt Morgan, CEO of OneQor, an over-the-counter pharmaceutical company focused on developing, patenting and delivering proprietary, plant-derived formulations.
In a post-federal legalization world, the California cannabis market still has to effectively curb the black market and lessen regulatory operating challenges before the effects of legalization would truly be felt. Interstate commerce might not develop as quickly as the industry will like post federal legalization, as states with their own distinctive state run cannabis programs might move to block imports from other cannabis programs in an effort to protect their own stakeholders interests. Interstate commerce has the potential to upend the entire industry, so we predict states that might import cannabis in the future, will carefully consider the effects before drafting any regulations.
- Richard Huang, Founder and CEO of Cloudious9, a technology company that's developed the "Hydrology 9," the first-ever vaporizer with a built-in water filtration system that allows the user to burn or vaporize a desired product.
Federal legalization will force a massive consolidation of the industry. True to form, California, as the largest market in the country, has crippled the industry by excessive taxes, over-regulation, and little to no enforcement against the illicit market. If California law-makers continue along their current path, the California cannabis market that thrived unregulated for 20 years will see a mass exodus to lower cost, more business friendly states. Unfortunately this is a state where lawmakers' answer to lower the cost of living in the state is to implement state-wide rent control (the last bastion of private wealth) instead of....lowering some of the largest taxes in the country. I am hoping they prove me wrong.
- Jason Boze, President and CEO of Stratum Brands, a cannabis brand company currently owning and operating Cobra Extracts, their flagship product line in California. Cobra Extracts is focused on product purity and brand integrity, and has a strong reputation of a grassroots extraction company.
_____
Equities Contributor: Lucas J. Wentworth
Source: Equities News
Stock price data is provided by IEX Cloud on a 15-minute delayed basis. Chart price data is provided by TradingView on a 15-minute delayed basis.
DISCLOSURE: The views and opinions expressed in this article are those of the authors, and do not necessarily represent the views of equities.com. Readers should not consider statements made by the author as formal recommendations and should consult their financial advisor before making any investment decisions. To read our full disclosure, please go to: http://www.equities.com/disclaimer.
Trending Articles
BridgeBio Pharma Inks Licensing Deal With Bristol Myers Squibb Worth up to $905 Million
How To Trade in a Bearish Market
AbbVie and Teva Weighing $5 Billion Opioid Lawsuit Settlement
Market Movers
Sponsored Financial Content