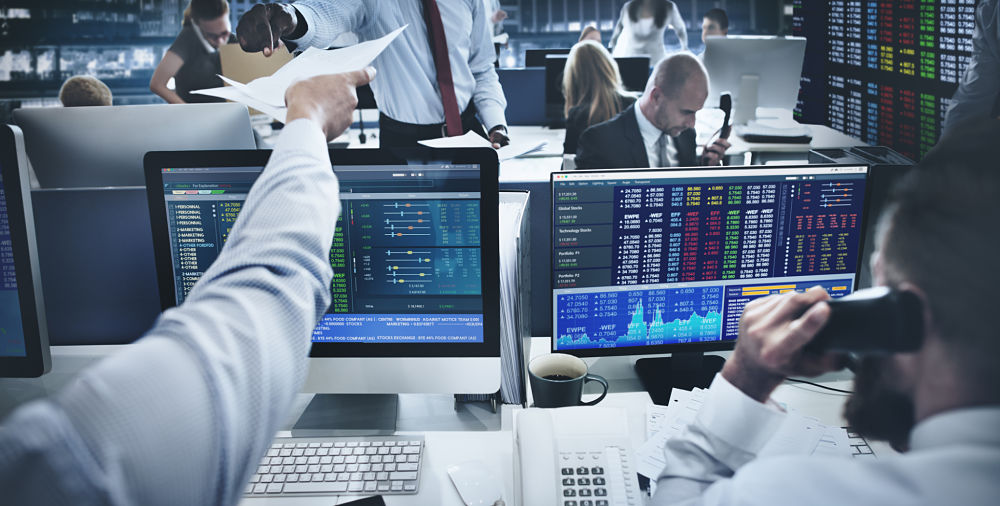 It's no secret that artificial intelligence is set to revolutionize the way we do business.
Tech giants like Baidu (BIDU) and Google (GOOGL) spent between $20 and $30 billion on AI research and acquisitions in 2016 alone, and overall global AI investment is estimated at $26 to $39 billion for the same year.
While the financial sector is in fact poised to become one of the leading adopters of AI over the next three years, why has it taken so long to catch up with the rest of the business world?
The Benefits of Automation in Financial Services
Before jumping into why the industry has been so slow to adopt AI, let's first take a look at what it stands to gain from these technologies.
Fraud detection systems, estimated by some to become a $3 billion market by 2020, is one area with clear benefits from the increased speed and accuracy of AI-driven workflows. Not only can AI help streamline resolution measures and cut down response times to literally milliseconds, it can also help institutions actually spot instances of fraud earlier with the help of increasingly sophisticated machine learning.
The user-friendly applications of chatbots for any service industry are also bound to enhance the customer experience. And with increasingly complex systems, these technologies may some day completely replace customer service representatives and cut down on the significant costs of human personnel.
Financial decision making is another sector that's bound to be affected by AI incorporation. While automated investing has already become the norm for services like Betterment and Wealthfront, loan approval (a historically labor-intensive process) can be shortened to a matter of days rather than weeks with the help of AI. Such advances have brought companies like Amazon into the lending game.
Industry Hurdles Holding Financial Services Back
Given the obvious benefits that AI technologies can bring to the industry, why are the majority of financial services so slow to adopt them?
The PwC Financial Services Institute found, for instance, that two-thirds of the US financial services surveyed said they're restrained "by operations, regulations, budgets or resource limitations," from adopting such technologies; a bit of a catch-all, it seems.
More specifically, the hurdles to implementing such systems may boil down to ownership and accessibility. Many of these AI technologies are delivered by cloud-based systems rather than in-house software. This can pose a problem when it comes down to response times during disaster recovery where every fraction of second counts.
What's more, many institutions engage in regular security testing, usually employing a variety of black hat techniques to look for weak points in the system. When that system isn't actually yours to tinker with, it can be difficult to accurately evaluate how secure it really is.
Finally, maintaining privacy is another major issue with AI for many financial services as well. A large number of these AI services depend on vast amounts of data which can sometimes creep into private customer information. When your services require not just an email address and first name, but rather social security numbers, credit card info, and other highly-sensitive material, this can cause serious problems when it comes to compliance.
AI: The (Eventual) Future of Financial Services
With the clear benefits of AI, it's only a matter of time before the majority of financial services fully incorporate automated systems. Simply put, the costs of not doing so can be disastrous.
However, given the highly sensitive nature of the hurdles that still need to be overcome, AI adoption in the financial services industry needs to follow the slow and steady approach of the tortoise rather than that of the hare.
DISCLOSURE: The views and opinions expressed in this article are those of the authors, and do not represent the views of equities.com. Readers should not consider statements made by the author as formal recommendations and should consult their financial advisor before making any investment decisions. To read our full disclosure, please go to: http://www.equities.com/disclaimer