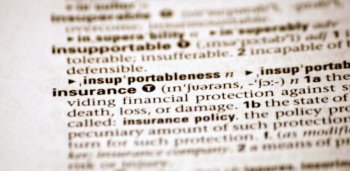 When quarterly reports come out, earnings can be reported in a variety of different ways with a few different accounting standards. Often times, the terminology can be confusing, making it difficult to understand exactly what you're looking at. That's why we here at Equities.com decided to provide a glossary of the different kinds of earnings and accounting standards you might come across on a quarterly report. Beginning with accounting standards, we have:
GAAP
Generally Accepted Accounting Principles is a standard of accounting rules used by almost every single publicly traded company in the United States. Corporate accountants always strictly follow GAAP procedures and these procedures make it easy to compare financial results between industries from year to year.
IFRS (non-GAAP)
International Financial Reporting Standards are global accounting standards that allow corporations to remain comparable across different countries. The United States uses GAAP standards, while the rest of the world uses IFRS – although the US is currently working on merging with IFRS standards.
GAAP and IFRS are not earnings measures, but rather accounting standards. For explicitly technical differences, follow this link. Both kinds of reporting techniques include the following kinds of earnings in them:
Gross
Gross profit is an accounting convention that refers to the amount of initial profit left over from total revenues for a specified time period, once cost of goods has been deducted. For a company's total sales in a given time period, subtracting the cost of producing the goods sold will give you the company's gross earnings.
Operating
Operating earnings are profits earned after subtracting operating expenses, which traditionally include R&D (Research and Development costs) and SG&A (Selling, General and Administrative Costs). It specifically excludes interest payments and taxes. Therefore, operating earnings are a good metric that indicates a company's core profitability.
Net
Net Earnings is revenues over a given time period minus the cost of goods sold, operating expenses, depreciation, taxes, interest payments, and all other expenses. It is the measured profit on the income statement for a company. It can also be referred to as net income.
Fully Diluted
Before understanding fully diluted earnings, it's important to understand fully diluted shares. Fully diluted shares are the total number of outstanding shares if all sources of conversion like convertible bonds, convertible preferred stock, and options were exercised. Therefore, companies release quarterly or yearly profits sometimes on a fully diluted share basis. Shareholders should be weary of companies that have a lot of convertible assets on their balance sheets because it could reduce the value of the stock over time.
Adjusted
Adjusted earnings account for one-time costs that distort a company's performance. For example, if a company hires a team of consultants to restructure its business, its expenses are going to increase for a short time period. That means profitability is going to decrease even if there are no changes in sales and revenue. Adjusted earnings account for these costs.
DISCLOSURE: The views and opinions expressed in this article are those of the authors, and do not represent the views of equities.com. Readers should not consider statements made by the author as formal recommendations and should consult their financial advisor before making any investment decisions. To read our full disclosure, please go to: http://www.equities.com/disclaimer