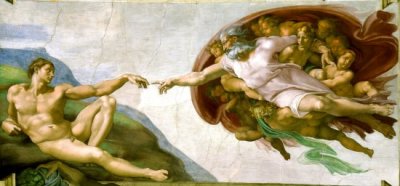 Humans are such strange creatures - especially those of us known as stock traders. We identify with our city, root for our favorite football team, and even feel proud of our place of work, as long as our salary keeps rolling in.
The stock exchange is my place of work, and it makes me feel proud. It's because of traders like me that it continues to exist and flourish. I contribute to its existence by increasing trading volume, and in return, I get the chance to earn my income. If you're considering entering the stock market as a day trader, or simply a casual stock owner, it helps to understand the place where you work. So with that in mind, here's a bit of history on how the stock market got to where it is today.
Once Upon an Exchange...
Stock trading is documented in ancient writings as early as 400 BC. However, the most significant, initial sale of stocks to the public occurred in Amsterdam in 1602, with the establishment of the Dutch East India Company as an international spice company.
Going Public in Amsterdam
The essential difference in this case was the fact that from the outset, the company's stocks were meant to be sold to the public. In actuality the public had little impact on the company's management, which remained under the manager's control. The Dutch East India Company was highly successful, and for decades, from its inception through 1650, paid its stockholders an average annual dividend of 16%. Over the years, additional public companies were established in Amsterdam, and stock trading took on an organizational nature. In 1688, the first book in history dealing with stock trading was published. Its author, Joseph de la Vega, was a successful Spanish-Jewish trader. He wrote the book using a dialogue format between a stock holder, a trader, and a philosopher. The book described in fine detail the relatively ingenious conduct of the Amsterdam Bourse, and even offered valuable tips to its readers.
Jolly Good Trading in London
Some few years later in London, 1693, the first bonds began to be traded. Immediately afterwards, several British public companies began trading. London's first stock traders operated in coffee shops on Change Street, adjacent to the Royal Exchange, the trading center they were not allowed to enter because of their known "bad habits." In 1698, one John Casting, whose preferred spot was in "Jonathan's Coffee House," began hanging a list of stocks and their prices outside the coffee house. This list is considered the first milestone in establishing London's stock exchange.
The First Bubble
Over the years to follow, several companies rose and fell, but the most widely-known case was that of the South Sea Company, established in 1711 for the purpose of trade with South America. The company's shares were snapped up, their price rocketing upwards. Within a few years, it became apparent that expectations of successful trading with "The New World" were exaggerated, and in 1720 prices fell in one sudden drop, creating the first bubble burst in history. In reaction, the British Parliament created the "Bubble Act." Enthusiasm for the stock exchange dissipated for several decades. In 1789, stocks and bonds began to be traded in the United States. More on that later.
The More Things Change...
Wall Street has taken on many different semblances since its first transaction. Most of the changes arose from the ongoing struggle between two immensely powerful parties: the investment houses and the government. The former has constantly sought to operate without supervision, taking advantage of any and every opportunity for stretching their long arms deep into the public's pocket. They have never been averse to any dirty trick: trading with insider knowledge, disseminating misinformation or incorrect data through media channels, or organizing raids on a specific stock are all examples of the commonly-known methods of manipulation that have made Wall Street professionals so loathsome to the public. More than two centuries after Wall Street's establishment, the 2008 financial crisis shows us that nothing has changed.
To learn more about the stock market and to begin your own journey toward financial independence, visit Meir Barak's site Tradenet and check out his book "The Market Whisperer".
DISCLOSURE: The views and opinions expressed in this article are those of the authors, and do not represent the views of equities.com. Readers should not consider statements made by the author as formal recommendations and should consult their financial advisor before making any investment decisions. To read our full disclosure, please go to: http://www.equities.com/disclaimer