As we speak, there are over one billion unsold joints locked up in Oregon's state cannabis tracking system. The state is going through a historic "Green Glut" where supply has overrun demand. Since the Oregon cannabis market crashed in 2017, the state's green economy has not stabilized and the reason is due to lack of interstate exports. Most cannabis analysts and Oregon growers claim that Oregon has largely supplied North America's black markets with quality cannabis, but now the state has more cannabis than it knows what to do with.
The One Fix Campaign is currently in play right now that would allows the Governor ability to ease regulations and approve interstate transfers.
The One Fix website states "Interstate export would immediately end Oregon's oversupply problem and stabilize prices. It would save hundreds of local businesses and family farms that are currently at risk of collapse, preserving hundreds of millions of dollars in local capital, and thousands of jobs."
Now, if the One Fix campaign does get approval, one question in the industry is: how do we go about purchasing whole sale cannabis from another state? While an argument can be made that cannabis is a commodity, as an end product it can vary widely, which is much different than corn or soy or even hemp for that matter. Luckily, a Y-Combinator-backed company called, Confident Cannabis has come up with a solution for Oregon and created a kind of stock market for the purchasing of raw cannabis materials.
Images via the company's press kit
The way the company's whole sale software works is that a producer runs a cannabis plant sample through its laboratory information management system (LIMS) and third-party cannabis labs delivers a detailed snapshot of the sample covering everything from charts on terpenes, safety check, cannabinoid profiles and so on. Confident Cannabis then provide the producer with labels, data reports and certification results that it can use to market and sell the cannabis strain it just had tested.
Confident Cannabis' software is now available in Oregon, Colorado, Nevada, California and New Mexico, and soon will be in Washington, Massachusetts, Maryland, and Arizona. By the numbers, more than 40% of legal cannabis in the United States passes through Confident Cannabis' Lab Testing Platform.
Recently, the company just got a nice infusion of cash from Poseidon Asset Management and Bullpen Capital. Confident Cannabis raised $12 million in a Series A funding, which brings their total raise to $18 million since launch.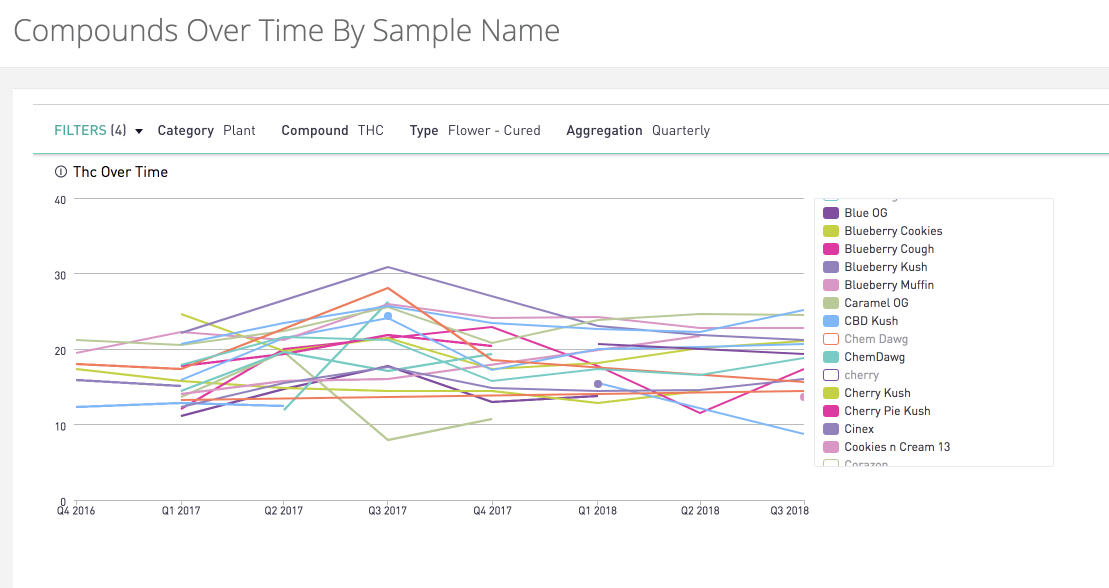 "We're all about investing in companies that are outside of the box and finding innovative ways to solve emerging needs," said Paul Martino of Bullpen Capital. "Confident Cannabis fit the bill. The cannabis industry needed wholesale pricing and software to connect producers and sellers. They're on top of the disruption this industry is bringing, and on top of the solution to one of its first problems."
This money will enable Confident Cannabis' team to roll out a larger wholesale platform. It is possible that what has happened in Oregon will happen in other states and, if so, a wholesale platform will be vital as the cannabis market
would expand from small local ponds to an ocean of competition.