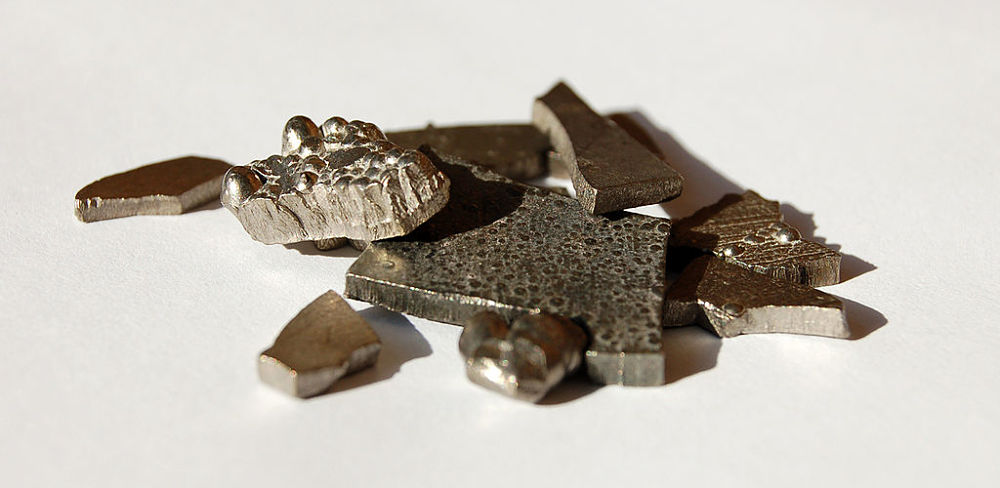 Most investors taking a look at the electric vehicle revolution are very aware of the spike in lithium prices based upon growing demand for metal critical to rechargeable lithium-ion batteries used in the vehicles. Elon Musk, CEO of Tesla and a man never afraid to speak his mind, has made no bones about claiming his company could consume every drop of the world's current annual production if it meets its goals.
While that is absolutely a fair catalyst for lithium, it's a little odd that cobalt, another metal integral to Li-ion batteries that has seen prices nearly double in 2017 alone and tripled in the last 12 months to a nine-year high, has gone without all the fanfare. Be that as it may, commodity players looking to the EV space should definitely be performing their due diligence on the cobalt situation, as the supply chain could be even more bottlenecked than lithium.
In the cobalt space, little Cruz Cobalt Corp. (CUZ:CA)(BKTPF)(A2AG5M:FSE) could grow long legs to emerge as a leading North American cobalt player. The Vancouver-based company has a portfolio of nine cobalt projects across North America: four in Ontario, three in British Columbia, one in Idaho and one in Montana. Cumulatively, the company owns more than 15,000 acres of highly prospective cobalt properties, including the War Eagle cobalt prospect in B.C. covering a past-producing mine.
While all are noteworthy, the four in Ontario are located in the vicinity of the aptly-named town of Cobalt, positioning the company as one of the largest landholders in the emerging district.
Cobalt, a naturally occurring trace element, is an irreplaceable component of Li-ion batteries, as well as used in countless other applications, especially rugged, high-strength alloys. Thing is, that cobalt is nearly always produced as a byproduct of copper and nickel mining. With the price for these two metals sinking, they are unattractive at best and uneconomic at worst to mine.
Another problem is that about 60% of the world's known cobalt reserves are in the politically unstable and violent Democratic Republic of Congo in Africa. The DRC has an infamous history of corruption and terrorist groups funded through mining with children and a host of other inhumane labor practices that has earned the ire of governments and organizations worldwide.
In 2016, the country was the topic of an Amnesty International report detailing the human rights abuses of the DRC in its global trade in cobalt.
Indeed, cobalt is important to rechargeable batteries in the billions of mobile phones, laptops, tablets, cordless power tools, etc., but electric car batteries represent a paradigm shift in demand. Currently, the battery industry only uses about 42% of the world's annual cobalt production. To lend some color, realize that a cell phone only uses between 5-10 grams of refined cobalt, compared to up to about 45 pounds for Tesla P90d battery. To put that into more plain-speak, that's about 41,000 cell phone batteries (at 5 grams) for each P90d.
In order to meet expected upcoming demand shortfall, extracting and exporting it from the perpetual war zone of the DRC may not be the most attractive solution.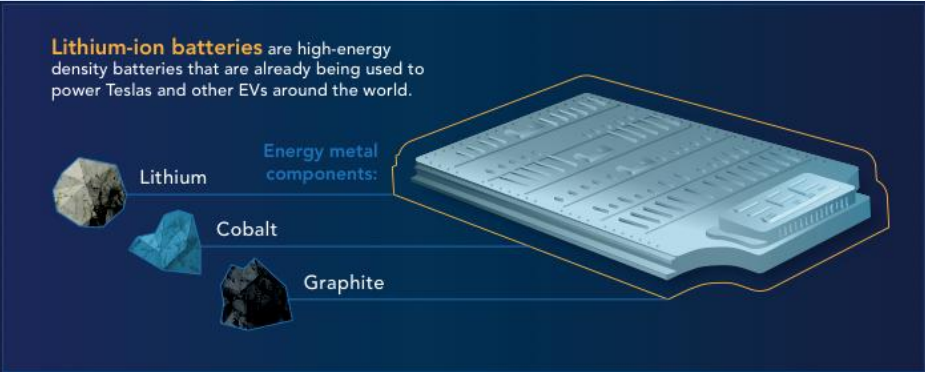 "Cruzing" Towards North American Cobalt
Understandably, Cruz is not wasting any time in moving forward with its cobalt projects. Since June, the company has retained a veteran cobalt geologist for guidance on the Ontario properties (the Bucke Cobalt Prospect, the Coleman Cobalt Prospect, the Johnson Cobalt Prospect and the War Eagle Cobalt Prospect), completed an airborne work program on all four of the Ontario properties, secured drill permits for Bucke, Hector and Johnson projects and applied for a drill permit for the Coleman project.
During the same period, work in the U.S. included commencing operations on the "Idaho Star" Cobalt Prospect and, most recently, mobilized crews on the Chicken Hawk Cobalt Prospect in Deer Lodge County, Montana.
The land positions and planned work aren't haphazard for Cruz. In addition to taking a robust position around Cobalt, Ontario, the U.S. and B.C. projects are connected dots to what appears to be a northwesterly mineralization trend that, in the words of Cruz President James Nelson "makes its way through Idaho into Montana and up into Southern British Columbia." The company has a goal to get out in front of what will likely be a long-term bull market for cobalt as the foremost cobalt project generator and developer listed on the TSX Venture Exchange.
After ending the April quarter with $1.94 million in cash and cash equivalents, Cruz has raised an additional $550,000 gross capital through a non-brokered placement completed in August. With drill permits in tow, coffers with plenty of cash, early exploration data starting to be received and historical data to help point the way, Cruz is on solid footing to move forward with exploration on all its projects.
The fact is there is going to be a robust electric vehicle market and a robust cobalt market at the same time or neither at all. They're attached at the hip and with Elon Musk saying that he wants to source all his cobalt from North America, the world is staring down the barrel at a very lopsided supply/demand equation. The added supply has to come from somewhere and it could just as easily be from a Cruz property as anywhere else that the continent has to offer.
For more information, visit http://cruzcobaltcorp.com/
---
In the interest of full disclosure, we call the reader's attention to the fact that Equities.com, Inc. is compensated by the companies profiled in the Spotlight Companies section. The purpose of these profiles is to provide awareness of these companies to investors in the micro, small-cap and growth equity community and should not in any way be considered as a recommendation to buy, sell or hold these securities. Equities.com is not a registered broker dealer, investment advisor, financial analyst, investment banker or other investment professional. We are a publisher of original and third party news and information. All profiles are based on information that is available to the public. The information contained herein should not be considered to be complete and is not guaranteed by Equities.com to be free from misstatement or errors. The views expressed are our own and not intended to be the basis for any investment decision. Readers are reminded to do their own due diligence when researching any companies mentioned on this website. Always bear in mind that investing in early-stage companies is risky and you are encouraged to only invest an amount that you can afford to lose completely without any change in your lifestyle. Equities has been compensated with cash, common shares and/or warrants for market awareness services provided.

DISCLOSURE: The views and opinions expressed in this article are those of the authors, and do not represent the views of equities.com. Readers should not consider statements made by the author as formal recommendations and should consult their financial advisor before making any investment decisions. To read our full disclosure, please go to: http://www.equities.com/disclaimer