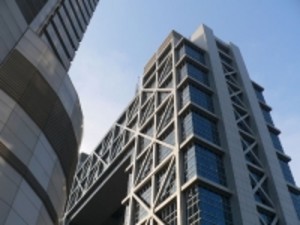 A lot of people who don't watch financial markets may be forgiven for not being aware of what's happening in China right now, but this has the potential of developing into a story with global impact. Stock markets in China have plunged by about a third, erasing over $3 trillion in value or more than double the entire Indian stock market. Then, the government acted to halt the sell-off by freezing trading on some 1,300 firms, representing about a quarter of listed companies.
However, despite continued trouble for Chinese stocks, the news continues to be dominated by stories about Greece and the technical glitch that sidelined the NYSE for several hours on Wednesday. We turned to our Research Team to get some input on this crisis and why it's such an important story.
EQ: Why are you guys so concerned about this and why should American investors be worried?
Head of Quantitative Research Nicholas Bhandari: I am very concerned. I think the magnitude of this story dwarfs the technical difficulties that the NYSE is facing.
A sell off of this size is unusual in and of itself. A market losing that much value in roughly a two week period is unheard of save a financial crisis (which thankfully doesn't appear to be the case, at least not yet). What is even more worrisome is the actions taken by the government.
Xi Jinping has stated in multiple appearances that this is a transitionary period for the Chinese economy, moving away from government-determined forces towards market- and consumer-based forces. This is an absolute necessity considering China's new place in global order. They are simply too powerful of a country to shut themselves off from international finance and commerce anymore.
Every day for the last 10 days, the government in China has taken some action to stop the bleeding in their markets, culminating in the unprecedented freeze of more than half of all the companies trading in China. I've never seen this kind of action in a third world country, much less the markets of the second largest economy in the world, and it speaks to a real disconnect between the political and economic realities in China.
China views itself still as a growth based economy and, in order to "protect" this growth, the government needs to step in and act whenever it's threatened. This is a perfectly reasonable strategy for a smaller country, but, when the total size of the economy is as large as China's, the continuous injection of stimulus and intervention distorts market forces to the extent that they become dependent on said stimulus and intervention. The government finds itself in a trap. The stimulus is a drug that they need to wean the country off of, but they cannot find a way to do it without some severe symptoms of withdrawal, symptoms they are apparently unwilling to deal with.
The price dislocation between the stock market in China and the economic realities there was amazing; we were talking about a market that was severely overvalued and still being spurred on by the government. In a normal situation, the markets would be allowed to crash and then recover. The fundamentals in China were not strong enough to support the high valuations, but they are strong enough to support more reasonable valuations.
What the government has done instead is take unprecedented actions to stop the bleeding. More than half the companies on the index have been frozen, executives can't trade their own stock for six months, more than $20 billion has been injected into brokers to stabilize stocks (essentially acting as a lender of last resort for margin houses), increasing the amount pension houses can invest in the market, stopping IPO's, and a cacophony of other measures, known and unknown, that are too numerous to even list.
Investors comparing this to the TARP program in the United States are missing an important point. The TARP program was propping up the operational capabilities of companies, not their stock price. The key difference is that the operational capabilities of a company are related to its long term economic viability, while the stock price is just speculative. Everybody knows that a country's stock market is important to the economy, but, more so, a stock market is based on the economy it operates within. The message China is sending here is that the stock market isn't dependent on the economy, the economy is dependent on the stock market. Let that sink in for a second.
This harms the credibility of the party immensely, and isn't going to work, in my opinion. Investors are in a full-fledged sell mode and have been forced to liquidate risk by selling blue chip stocks (the only companies that haven't been frozen). Once the market unfreezes, they are not going to pretend nothing happened and then start buying again. They are going to sell their remaining holdings in small stocks and then, under the best of circumstances, buy back into the larger stocks. China has developed its stock market to increase funding for smaller companies, but what will result instead is a complete dry up of liquidity.
To say the situation is tenuous is a giant understatement. It threatens the path towards stability that China is embarking upon. To quote Xi Jinping in "The Decision of the Third Plenum," "We must deepen economic system reform by centering on the decisive role of the market in allocating resources." This appears to be the case until things become difficult and growth is threatened. The message the government is sending is that they don't have the commitment to these reforms and, without that commitment, China is at a very real risk of financial crisis.
Research Analyst Sijia Lu: An important thing to remember about the Chinese market is that stock performance isn't necessarily related to company performance in the present and won't be in the near future. For example, I clearly remember a company declaring it was unable to pay off its debts only to see its stock rise 10% on the same day when the stock market started to appear bullish this year. In other words, I would say most people are irrational, at least those who are now suffering in it.
There were a lot of rumors about how the bull market started. One reasonable one is that the Chinese government wanted to shift from a manufacturing-based economy to one more oriented towards high-tech industry. However, it was hard for the small companies, including those high tech companies which were full of potential, to raise money. Traditionally, large banks in China only lend money to large and stable businesses. The government was hoping the stock market could finance these companies as a bull market will help companies in bad situations gain opportunities. Then as money flew in, the stock market started to rally.
Another thing that helped boost the stock market was a culture shift. People in China used to invest in the real estate market, which they believed to be safe and profitable. However, not too long before the bull market, the government decided housing prices were too high, needed to be "adjusted," and then took action to cut them down. The action succeeded in some aspect, a lot of people stopped buying extra real estate assets. This indirectly created more buying power for the stock market.
Thus, the stocks went red hot and only got hotter and hotter. More and more individual investors got into the market, and irrationality went crazy. People stopped caring about the company performance. In June, when the stock market hit around 5,000 points, nearly every other economic indicator was down, including Bloomberg GDP Growth Rate Estimate, M2 money supply, cumulative fixed asset investment, retail sales, and so on. The decline in the stock market was foreseeable, but many people simply didn't believe it. I was told: "The stocks might be overpriced now, but they can still post gains and investors can benefit from this." Some of my well-educated friends and relatives even believed 8,000 to 10,000 could be reached soon.
In my opinion, Chinese stock market are fragile and in order to be good at investing in it, one might need to be a psychologist. The government could stop the price decline by stopping IPOs and stock trading, but they can't educate people to be more rational. The incredibly high volatility, which has made the stock market extremely unpredictable for short-term investments, has proven my theory. On July 8 2015, Beijing time, the market disappointed the majority Chinese people, and the companies suffering the worst destruction are the small ones, which was precisely who the government was trying to help. This will certainly bring a noticeable damage to the real economy.
The stock market looked much better on July 9 2015, Beijing time, with about 1,200 stocks climbing by the 10 percent daily limit. However, it's still too early to be optimistic. First, half of the stocks could not be traded, which helped the government lift prices.
Second, China would never want to be more arbitrary and autocratic: the government has already ordered major stock holders not to sell their stocks for 6 month. They were trying to build up investors' confidence again, almost ignoring importance of a free market. The government is facing a tradeoff: if they are determined enough, they can control the market by arresting those selling stocks and requiring everyone with savings to buy stocks, but that is not how you get healthy and sustainable growth. The economy will suffer as it closes the door to the free market. On the other hand, they can't allow a totally free market as well. Illegal income in China, an amount beyond imagination, will be transfer to other countries easily and major "investors" will short the stocks to death and then go long when everyone else becomes penniless, which is essentially robbery of the middle and lower classes. In a word, the government has to make sure the stocks are not extremely worthless, but their power to do so is limited.
As the Chinese government seems determined enough now, I would say American investors shouldn't worry too much. In terms of stock market, the government is still able to control the trend, though they could only help to some extent. Also, if the transformation from manufacturing to technology failed this time the government will probably keep on trying, and I believe they have the firepower to do so, Even if they shouldn't count on the stock market for now as it has become a problem itself.
Research Analyst Zack Guo:It's not a secret that China, the world's number two economy, already slowed down its pace of growth. Chinese Premier Li Keqiang expressed publicly several times that China faces increasing pressure from economic downturns. This situation actually led to one major reason for the previous more-than 100% rapid rise of China stock market: huge amounts of money flowing into the stock market because these funds could not find attractive investment opportunities in the real economy.
One year ago, most Chinese stocks were undervalued or fairly valued, but, with the soaring of the stock market, investors gradually lost their rationality. Leverage was widely used and continued inflating the stock bubble. When the China Securities Regulatory Commission recognized the potential risk of excessive leverage and required deleveraging for investment companies, some investors took the opportunity to short the stock market. The shorts together with the clearing of profitable long positions caused the recent plunge. The compulsory liquidations in the decreasing trend exaggerated the crash, much like a Domino effect. Rapid declines may result in large defaults, collateral devaluation, and even bankruptcy for some banks.
Finally it may exacerbate the already weak real economy. This is the worst case scenario and worth the concern of global investors as China has deeply integrated its economy with the world and represents an important global economic engine.
DISCLOSURE: The views and opinions expressed in this article are those of the authors, and do not represent the views of equities.com. Readers should not consider statements made by the author as formal recommendations and should consult their financial advisor before making any investment decisions. To read our full disclosure, please go to: http://www.equities.com/disclaimer