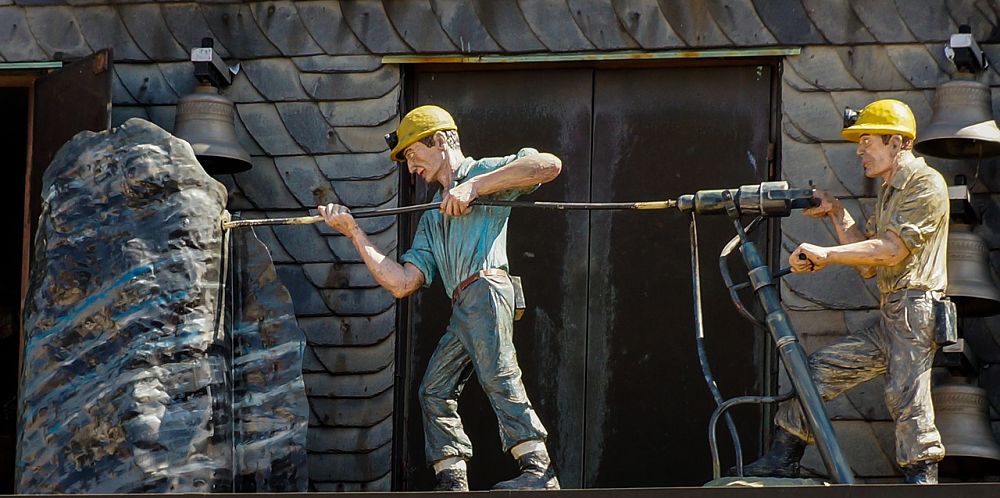 I tell it like it is. I engage readers and pundits. I only issue factual content when working in any capacity with a mining company whether it is as social media consultant or an Investor Relations position.
Gone are the days when resource companies used newspapers, radio, annual reports, magazine ads, mining relevant magazines and the ubiquitous press releases to 'get the word out.'
Today, everything is social media. Twitter TWTR has replaced the newspaper for immediacy, YouTube GOOGL has replaced television and press releases are relegated to websites hidden under news or placed on LinkedIn LNKD as an article.
Deloitte recognizes this potential in its 2015 "Tracking the Trends" report:
"[Mining companies should be] considering ways to leverage mobile communications and social media in an effort to foster two-way dialogues with investors, industry analysts, community organizations, media and the public at large. It's also worth noting that mining need to go beyond simply observing tweets and other social feeds; they must also get into the world of social media and engage with the wider stakeholder community."
As the 2018 summer of diminishing returns hit all the mining stock I own, I see brokers and promoters heading for extended vacations and staying far away from their office. Mind you, Vancouver promoters with their laissez faire attitude tend to do that on a regular basis anyway.
How do you promote stock in a flat market? I'm thinking that Joe Average is still interested in a good deal. They are the ones using social media. They see the CNN articles about trending stock markets like cobalt, lithium and more. They are not oblivious to the trends but we continue to market to the promoters and fund managers who already have made their mind up about a certain stock or trend.
What's wrong with being honest, fully compliant while telling people the straight goods. Let unsophisticated investors make some money in the market for a change. Let them buy $5000 or $10,000 of a junior mining stock to get some skin 'in the game.'
My friends and I are not sophisticated investors. We've all gone the route of mutual funds, bonds and other safe bets. Funny thing is I've gotten quite a kick out of buying mining stock and watching its ridiculous travels up and down the charts. My broker is pulling out her hair because I ignore her pleas to sell. Heck; it is good entertainment with the possibility of a windfall. It beats my lottery addiction!
Seriously, if I can develop an authoritative voice to investing in stock because I am engaged, candid and sincere I'm certainly going to influence more people than those promoters in the '80's who were pump and dump specialists. Please don't ask me for that list of names!
I was asked to sign a PIF the other day and I was a bit miffed. An individual requested by a securities regulatory authority is required to complete a PIF if he or she is or will be a promoter or providing investor relations, promotional or market maintenance services for a trading company.
If I report in simpler language the information that is covered by a public press release am I just being honest? I know some companies that have a lawyer on staff just to manage Tweets – seriously?
Of course, the idea is to provide as much information to the public so that they will make an informed decision about investing in a company. Brokers are required to KYC – know your client! Makes sense, except when you consider that most of the people reading those releases are brokers, promoters and dealers. I get it!
My role as a social media influencer is to provide information to the right channels to capture the minds of the people who normally would not see the opportunities out there and give them some awareness of how they can become part of the dialog of investing.
I'll be honest I am working on a lithium property, CSE:OWLI, One World Lithium that blows my socks off but is languishing in the summer doldrums like an Albertan hoping the pipeline will be built. A cobalt stock, First Cobalt TSX.V: FCC, which I own a lot of, is similarly stuck three times less than it should be. Yikes – I should be messed up but will hold onto it till the cows come home because cobalt is used in Tesla cars and while I'd like that Bentley I don't need the money this month.
I'm glad I am an unsophisticated investor. I can have a bit of fun without robbing my retirement fund and not be tied down to one more tedious computer job, watching stock trends. Should I be watching every move, maybe, should I be glued to the screen with bated breath? Not on your life!
Social media at its best is one of the most powerful tools a resource company can use. It must be done honestly, with great care and provide a medium that informs and educates not sells the audience.
With a goal of informing rather than sales the mining client can develop a new market instead of the worn out promoters who see stock as only a penny made or lost in the course of the day's trading.
Now, what kind of mischief can I get into today?
Gary is a Global Influencer and regularly works with disruptive technologies. He is reached at Bizzo Management Group Inc.