​The Best Investment Options for Your Child's Future
Howard Goldstein Follow |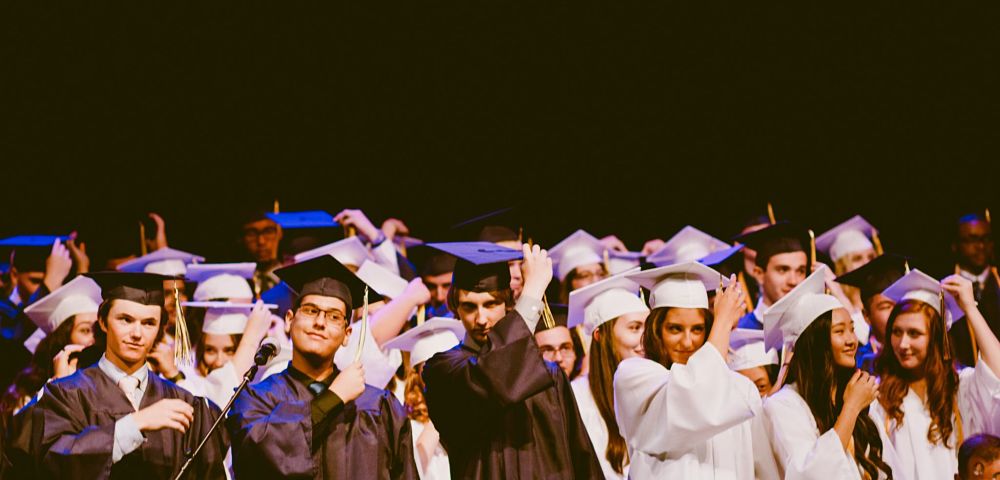 Every parent wishes nothing but the best for their child. So, when it comes to education, saving naturally becomes a top priority. But with the rapidly rising cost of education, it's becoming increasingly difficult to guarantee their future with an average education fund, at least not without exposing them to the hefty student loans that await in future.

As such, planning for a child's educational future has become something of a necessity for many families, sometimes even outranking mortgage and retirement plans.
Most graduate and many undergraduate colleges tend to increase their fees by 20 percent or more each year, which often means fees will double within 8 to 10 years. This steep fee, combined with inflation and economic uncertainty, should be a wakeup call for parents planning a higher education for their children.
When it comes to choosing an education plan for your child, there cannot be a one-size-fits-all scenario. Each child and family has different needs, goals, and limitations. Your choice of investment options should depend on these factors. And because a plan perfect for one family may not be suitable for another, it's always wise to make sober decisions based on family-specific circumstances.
As far as when to take up the education plan goes, the earlier the investment, the better. In fact, researching investment options right after the birth of the child is the smartest thing to do. The earlier you start, the bigger the corpus amount.
Education loans are always an option for parents who do are not strong financially. However, Equated Monthly Installments, or EMIs, can easily burn holes through the loanee's pockets, making it harder to achieve short-term financial targets.
The ideal approach would be to create a corpus for the child education plan before he turns 10 years old.
The Public Provident Fund, or PPF, is a reasonably good option if your financial requirements are on the lower side. The education sector often posts an inflation rate of 10% while PPF returns are usually between 8 to 9% only.
If you're looking to fight inflation, equity mutual funds are usually a better option to adequately finance your child's education plan. Mid-cap mutual funds have managed to generate annual returns of between 12% and 23% in the last 5 to 10-year period, making them a good choice for parents who are looking to counter the effects of inflation.
Unit-based child plans are high on returns compared to PPF but their mortality cost and expense ratio are very high, thus preventing them from outperforming mutual funds.
The ideal option would be to choose a combination of mutual funds and term plans to avail the best balance between financial protection and good returns.
Although it is not possible to identify the exact career path your child may opt for, it is prudent to choose 2 or 3 career choices and come up with a target corpus. Identify the most expensive figure and inflate it by a percentage depending on the number of years remaining until your child is through with their education.
This number gives you a rough estimate of what your monthly outgo will be.
Your investment choices will depend on your risk-taking capacity and investment limits. If your child's education is not more than 5 years away, invest in equity funds. Equity hybrid funds are the way to go if you are not a risk-taker. If your child's education is going to begin before 3 years, investing in debt funds will be the solution.
Trade Commission-FREE with Tradier Brokerage
Not all investment must be done in large-cap funds. Two or three multi-cap funds should be added to the investment portfolio of an education plan.Also, add a few mid-cap funds if you wish to increase your corpus. However, if you are not a risk taker, it's better to go for large-cap funds only.
Typically, it is wise to choose those fund options that are consistent in the market and have had no history of failure in the last few years.
A Systematic Investment Plan, or SIP, ensures that wealth is generated over a period of time through regular investments at the right time. With this, you need not track the market status at every turn.
It is imperative to review the child education plan investments periodically and check if you need to increase your contribution at any time. Monitor annual education costs so that you can alter your investment plan as needed.
DISCLOSURE: The views and opinions expressed in this article are those of the authors, and do not necessarily represent the views of equities.com. Readers should not consider statements made by the author as formal recommendations and should consult their financial advisor before making any investment decisions. To read our full disclosure, please go to: http://www.equities.com/disclaimer.
Market Movers
Sponsored Financial Content