​The Asian Film Market is Surpassing Hollywood and this Company is Ready
Stephen L Kanaval Follow |

Hollywood is no longer the center of the film world. China has slowly been establishing itself as the most important audience for film and the first quarter of this year vouched for that notion. With a conservative exchange rate, China netted $3.17 billion in theatrical revenues from January to the end of March, while North American theaters saw an aggregate of $2.85 billion. The Chinese Government and ComScore point to a bounce of 15-20% for film sales in China going forward, which compares to the 2% decline predicted for its North American counterparts.


"The importance of China as a movie market cannot be overstated," said Paul Dergarabedian, senior media analyst at ComScore told Variety. "With homegrown titles such as 'Detective Chinatown 2,' 'Operation Red Sea' and 'Monster Hunt ' posting massive numbers, along with U.S. titles such as 'Black Panther,' 'Pacific Rim' and most recently 'Ready Player One' relying on the market to bolster their bottom line, China has enjoyed an absolutely incredible first quarter at the 2018 box office."

Furthermore, Chinese companies have money to spend for film distribution; whereas, many American studio houses are cash-strapped. Chinese e-Commerce titans, Alibaba BABA and Tencent TCEHY, are consistently bankrolling films. The latter has already produced Venom (2018), Wonder Woman (2017), Kong: Skull Island (2017) and Warcraft (2016). Warcraft, an adaptation from the popular fantasy game, performed poorly stateside but flourished in China netting $156 million in its first five days. More and more film studios are wondering what the Asian market will think of film, but often they seem unprepared to answer the question effectively.

The independent film studio WonderFilm Media Corporation WDRFF is a different breed in the North American film industry. Besides being strategically positioned to impact the video streaming market, WDRFF is establishing itself in Asia - where it is already producing films - through a South Korean subsidiary and additional business alliances connecting them directly into the Chinese, Korean, Thai and Vietnamese media markets.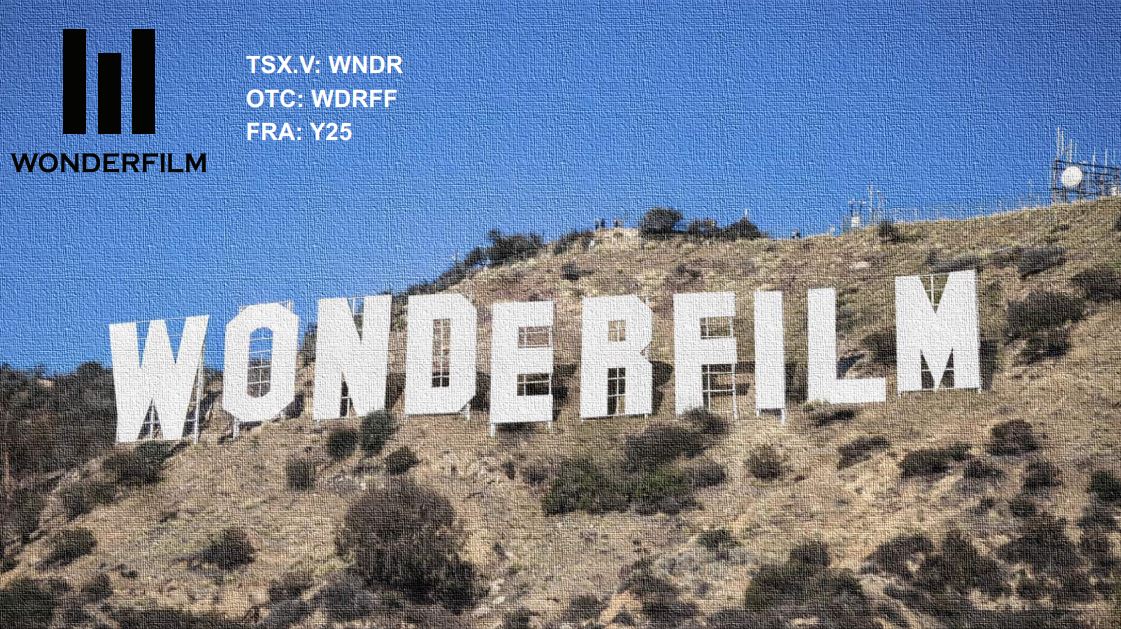 The company also has investment partners in the region and understands how to make films with budgets that deliver on the bottom line, unlike many US studios - which do not cooperate with Asian counterparts and in turn make huge investments in films that do not succeed in the marketplace.
With over-the-top streaming aspirations and a foothold in the Asian cinema market, it was no surprise WonderFilm announced an over-subscribed private placement of $1.4 million in October along with their busiest production schedule dawning in November. The company has three separate movies starting principal photography next month and another nine films slated to shoot before June of next year. The first of the three films, The Last Story of David Allen, stars the likes of Kellan Lutz from Twilight fame and Ron Perlman, the lead from the Hellboy films. While, for the Asian market, WonderFilm has greenlit a zombie film taking place on the idyllic beaches of Thailand. The last film, Steal the Night, is similar to the hit movie Taken with Liam Neeson centering around rescuing an innocent teen from human traffickers.
Some of the company's films in post-production boast even more star power. Primal stars Oscar-winning best actor and icon, Nicholas Cage. Cage touted the film at a press conference in Shanghai saying the film was giving him "Super 8" feelings, which he explains is a movie-making atmosphere that brings him back to a time when he made films on an 8mm with his brother in the backyard. Cage showed clips of Primal to the Chinese crowd of him in knife fights and hunting with a blowgun.
"It's a completely original concept and it's totally wild. I loved the script the minute I read it. It's the story of a big game hunter, but he's not the kind of hunter who puts animals down. He captures wild exotic animals and he sells them to zoos. He's trying to transport his animals to a zoo aboard a ship — I play this big game hunter — but low and behold, on the ship along with me is a mercenary killer, a highly trained, extremely dangerous man. He lets all my animals loose and then I'm caught between a rock and hard place, trying to get my animals back to safety, and not let the animals — specifically a white jaguar — kill the other people on the ship (she's a man eater). And also I have to contend with this mercenary killer, so it's complete madness and chaos."
Besides this action romp with Cage, WonderFilm also has a John Travolta movie titled Moose about a rabid fan stalking his favorite movie star, which will be available on Amazon Prime. In addition, the company has a action movie starring Guy Pearce called Disturbing the Peace and a new television series coming from the creator of C.S.I based off the best-seller, "Merchant of Death." All of these films work into WonderFilms constellation business model of distribution where the film is expertly packaged with an A-List actor like Cage who appeals to audiences around the world, pre-sold and configured for a second round of sales after the initial release.
"November is an exciting milestone month for all of us at Wonderfilm," CEO Kirk Shaw said during the announcement. "Optimizing the Company's movie packaging strengths, all three films have been pre-sold leaving minimal financial risk for the Company and based on genre and market research, we have targeted these films to enjoy an upside once released next year. Wonderfilm is one the very few production companies with the creative and financing depth to develop, package and produce several films simultaneously. In addition to making three movies in three countries, we are also releasing two Christmas movies in November shot earlier this year."
For his own right, Kirk has made 220 movies and 7 TV series over his 30 year career in the film industry that includes the Academy Award Best Picture winner, The Hurt Locker. However, Kirk is no stranger to running a company, he successfully managed one of Canada's largest independent production companies, Insight Film Studios, to $100 million in revenue and two years of back-to-back 8% EBITDA. He has also working relationships with actors like Charlize Theron, Bruce Willis, Anthony Hopkins and Sylvester Stallone. Kirk is joined on the management team by Dan Grodnik, Former Chairman and CEO of National Lampoon, who has 50 films under his belt and Jeff Bowler, an Emmy Award winner and Vice President o Acquisitions and Production for "The Exchange," one of the top film and sales companies in the world.
Subscribe to get our Daily Fix delivered to your inbox 5 days a week
WonderFilm understands how to make low-risk projects to meet the rising demand of content hubs like Amazon Prime, Netflix, Hulu and other Asian operators like iQiyi Inc. IQ, but to do so in a fast-paced and evolving film landscape.
"I believe within two year we will exceed $100 million in revenue, I want to get to a $70 million EBITDA," Kirk concluded in an interview. "I am excited about building our foreign sales constellation, it is a unique way to approach the market. We are getting more creative about funding to keep the budgets up."
DISCLOSURE: The views and opinions expressed in this article are those of the authors, and do not necessarily represent the views of equities.com. Readers should not consider statements made by the author as formal recommendations and should consult their financial advisor before making any investment decisions. To read our full disclosure, please go to: http://www.equities.com/disclaimer.
Sponsored Financial Content
You May Also Like