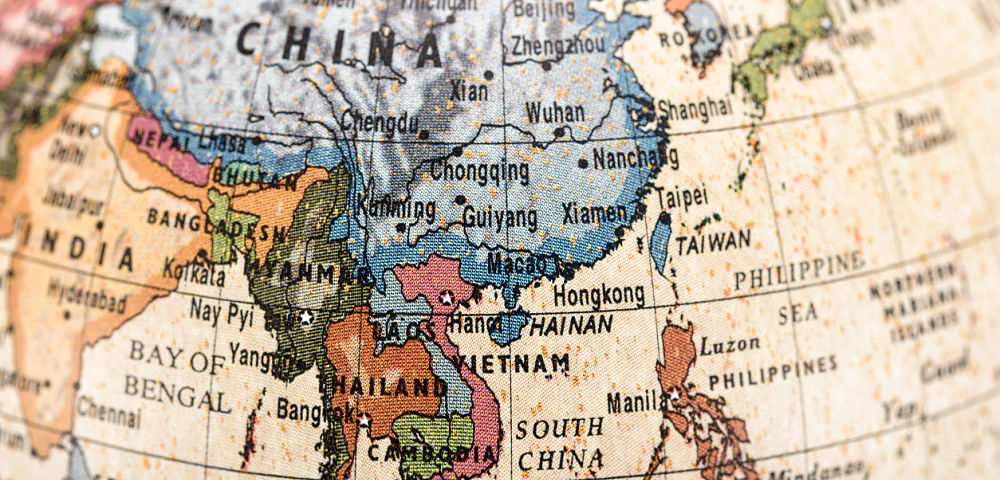 As U.S. stock markets rally to new records, investors are increasingly looking to Asia for new growth opportunities. One example of a fund that has achieved stable, diversified exposure to expanding markets is the Asia Pacific Fund APB, which is a closed-end fund managed by Value Partners.
Asian equities have traded under pressure in recent months, as trade war discussions have weighed on investor sentiment. During the second quarter, the MSCI Asia ex-Japan Index declined by 1%, and the selling pressure dragged the performance of APB down by 2.4%.
What the declines have failed to reflect, however, are the region's relatively solid economic fundamentals and how the trade rhetoric is not expected to cause sharp growth corrections. Some Asian economies, like South Korea, are largely insulated from the US-China trade standoff as sales, exports, and productivity figures remain robust. Nevertheless, the selling pressure has helped to create a number of buy-on-the-dip opportunities.
APB: Growing NAV and Attractive Discounts

The most recent figures show that the Asia Pacific Fund has a market capitalization of $142.5 million. At its current share price of $13.50, APB trades at an attractive discount of 4.19% relative to its net asset value ($14.09 per share). For long-term investors, macroeconomic trends remain positive as the fund's reached a high of $16.47 per share on January 29th.
Since 2016, the fund's NAV recorded an exponential growth of 9.4% (despite the shorter-term downside fluctuations that have been present in 2018). In contrast, the Morgan Stanley Asia-Pacific Fund APF generated NAV growth of only 5.4%. The Voya Asia-Pacific High Dividend Equity Income Fund IAE showed even lower NAV growth of 0.8% over the same period.
Global trade tensions have created added pressure for many stocks in the asset class. Through the beginning of October, this downside pressure caused year-to-date losses in both IAE (-11.93%) and APF (-10.98%) compared to APB (-7.66%). This shows that APB is better positioned for global volatility.
Narrowing NAV Discounts
On the surface, it may seem that global tensions are negatively impacting investments. But when we look at these assets through the lens of a broader time horizon, the rising global tensions have actually had a fairly limited impact.
Moreover, we can see from the chart above that APB has managed to narrow its NAV discount in 2018. Last year, APB traded at a 5.3% discount to NAV. Today, that number has dropped to 4.19% — and this suggests that the fund is positioned for gains even in potentially volatile market environments. Ultimately, liquidation of the fund looks like it would be a mistake for investors, as much better opportunities might be seen once the current market fears begin to settle.
Even though current valuations appear depressed, investors can still adopt a bullish stance when looking at the positive performance of the fund during the past few years. Though geopolitical concerns remain problematic, NAV discounts may continue to narrow on the fund's investment exposure to Financial Services, Real Estate, and Industrial sectors.
Capitalizing on Asia Pacific Market Trends
Asia's overall growth outlook remains encouraging despite China's mounting trade pressures. The APB has managed to generate consistent gains against the backdrop of uncertain global trade scenarios. While China's economy has slowed slightly with higher internal debt levels, the authorities are undertaking deleveraging initiatives and investors remain positive of its long-term growth. The most recent reporting season saw earnings growth of 15% across the MSCI China Index. Additionally, economic growth and exports in South Korea and Taiwan remain robust.
Investors possess an opportunity to capitalize on market trends in the Asia-Pacific region, as valuations are attractive. The MSCI Asia ex-Japan Index is trading at 12.3x earnings, while the US market valuation is currently seen at 16.6x earnings. The 12-month forward P/E ratio of the MSCI China Index stands at a mere 10.7x earnings, which indicates that there are plenty of bullish opportunities for APB to exploit.
This article originally appeared on Dividend Investments, which aims to identify the best income stock opportunities in the market.