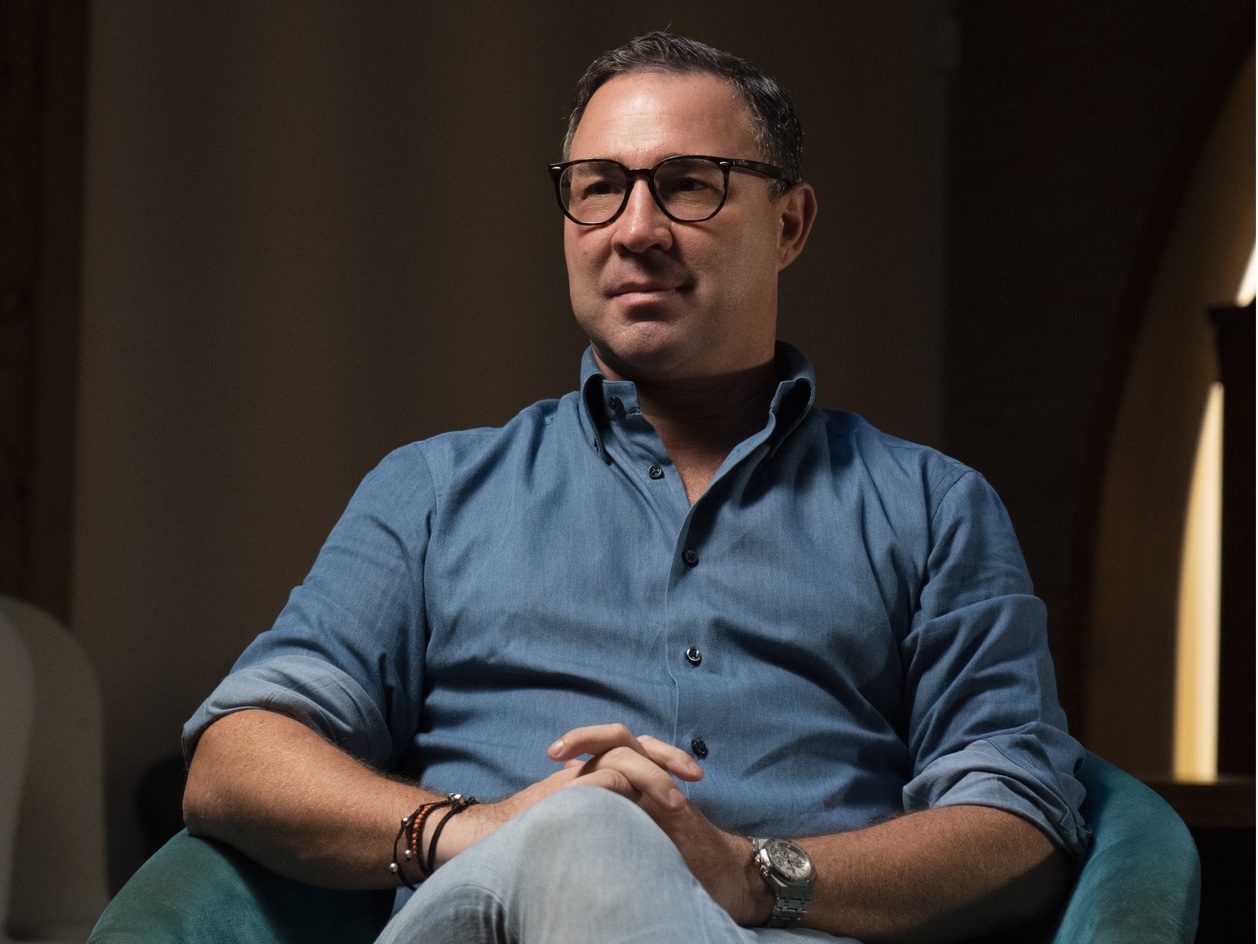 Image: Marco Fantinel, CEO, Fantinel Winery. Source: Fantinel Winery
With the winter and holiday season fast approaching in what has been one of the most unpredictable years on record, many of us will be gearing up for more virtual holidays and Zoom happy hours as the pandemic enters another, more resurgent wave. During this unprecedented time, the wine community was one of the few that broke new records. Fantinel Winery, located in the revered Friuli-Venezia Giulia region of Italy, is a perfect example of a fast-growing winery reinventing the art of winemaking. Having recently teamed up with Mary J. Blige for the launch of Sun Goddess Wines, Fantinel's entrepreneurial spirit, international reach, continued growth and innovation is both fascinating and inspiring. Learn first-hand about the family journey from CEO Marco Fantinel and indulge in one of the vineyard's awesome wines during this Thanksgiving.
Please describe the history and mission behind Fantinel.
Fantinel was born from the passion of Mario Fantinel, a well-known hotelier and restaurateur in Northern Friuli, who in 1969 purchased the first vineyards to raise the standard of the products offered to his customers. His love for wine was soon inherited by his sons Luciano, Gianfranco and Loris who expanded the family property, acquiring the vineyards in the best areas of Friuli-Venezia Giulia.
That small agricultural company today, with the third generation represented by Stefano and me, has become an internationally prestigious winery, ambassador of Friulian winemaking art in the world. Its pulsating heart is in Tauriano, near the ancient village of Spilimbergo, known around the world for its culture and the prestigious Mosaic School.
Our elegant winery manages over 740 acres of vineyards divided among the renowned Prosecco, Grave, Collio and Colli Orientali DOC zones. Our unique terroirs are privileged areas with microclimates ideal for the best maturation of the fruits and the highest expression of each vine variety, especially the valuable indigenous grapes, including Friulano, Refosco dal Peduncolo Rosso, Ribolla Gialla, Verduzzo Friulano and the international varieties that in Friuli have found their perfect home, such as Pinot Grigio, Sauvignon, Merlot, Cabernet Franc and Cabernet Sauvignon.
What's the global reach of Fantinel today?
Passion, tradition and innovation are the values ??through which Fantinel has increasingly become an important point of reference in Friuli-Venezia Giulia, with a massive presence in foreign markets. Fantinel wines are gaining success in more than 90 countries with visibility in top flight restaurants and in the best specialty shops, and we've had excellent reviews from the international press.
You launched a terrific new partnership with Mary J. Blige during the pandemic. Tell us about the Sun Goddess product and what it was like to launch a new wine during a time when so many businesses were shutting down?
Wine is community, and its communication has been always based on this — tastings, events, sociality and conviviality. The Sun Goddess Wines project was officially launched on June 29th, 2020, in the middle of the global pandemic. Obviously, it was not so easy to launch a new wine project in such a complicated situation, but it certainly helped that our partner was a globally recognized talent. Mary J. Blige is an iconic Grammy Award-winning, Oscar nominated singer, songwriter, actress, producer and philanthropist, followed and beloved all over the world by millions of fans. We are so proud to collaborate with her. She is an icon whose creativity, passion and strength has driven her to unparalleled success in all her endeavors.
Moreover, we think every crisis is also an opportunity. The marketing & PR team, collaborating between the US and Italy, managed to acknowledge social trends and take advantage of innovative digital communication tools, while being keenly aware of people's need to positive, fresh stimulus and energy in such a difficult period. And the result has been a huge success. Sun Goddess immediately received considerable interest from the beverage sector and enormous media feedback across economic, cultural, lifestyle and fashion magazines at an international level, from Forbes to Vogue, People and Cosmopolitan. First place rankings, so many positive reviews and articles, raves from celebrities and today's internet influencers, virtual tastings with the involvement of experts and the live participation of consumers (many of whom are, of course, part of the huge Mary J. Blige fan-base). From newspapers to the web, from TV to social networks, Sun Goddess has certainly been one of the positive trends in the second half of 2020.
How did you get introduced to Mary J. Blige?
A mutual friend introduced us. After walking through the vineyards and enjoying a tasting with our family, she felt extremely connected to the place and, more importantly, the people. In that moment, she felt the same magical energy she has long tried to capture. The Sun Goddess name was born to capture the spirit inspired by Mary's powerful childhood memories with her mother and an endless love for the warmth and energy of the sun. She knew this was an incredible opportunity to partner with people who shared that passion and together we could try to create something that evoked that feeling in consumers.
We are proud to partner with Mary on these exquisite wines. From day one, it was clear she shares our philosophy for producing wines of the highest quality that are authentic expressions of our land, dedication and craftsmanship, and we could not think of a better partner and collaborator to help us bring these beautiful new wines to the public.
How has your business been directly affected by COVID-19?
Much of our business derives from restaurants, hotels, bars, and catering, so we have been directly affected by the enormous difficulties suffered by this sector globally due to the spread of he virus and related restrictions. Fortunately, we are working well with wine shops and online sectors. Moreover, the more recent success coming from Sun Goddess collection has given a good boost to our business.
What do you look for in a global partner?
In terms of distribution, we actually do not have global partners. Rather, in each region we work at the local level, creating strong partnerships with highly specialized wine importers and distributors.
Is the US a key market for you?
Fantinel / La Roncaia wines are sold all over the world, in more than 90 countries, but the US has always been, like for all Italian wine producers, one of our most important markets.
Describe your fastest growing demographic?
Millennials are certainly growing very fast, even though they may not as knowledgeable at the wine level as the previous baby boomer generation. They make up for it, however, with enthusiasm and a desire to try something new.
What does Fantinel offer visitors to the winery? An agriturismo, perhaps?
We constantly organize, for customers and also for groups of tourists and wine-lovers, tours of the vineyards, wineries and tastings. Also, at Tenuta Sant'Helena, our estate in the heart of Collio a few steps from the Slovenian border, we have a charming restaurant, surrounded by the vineyards on the top of the hill. It's undergoing a change in management and will be soon re-opened. Moreover, at the main site in Tauriano di Spilimbergo we also have a guesthouse that, while not open to the public, is dedicated to our customers and collaborators coming from all over the world. Please tell your readers that because of COVID-19 restrictions, all of our hospitality services are not operational currently, but we look forward to opening them up again in early 2021.
Image: Tenuta Sant'Helena. Source: Fantinel Winery
Aside from the Friuli-Venezia Giulia region, where else are you producing wines?
We have a joint venture for a winery in Tuscany called Mansalto. The estate lies in the heart of the region in a territory between the provinces of Arezzo and Siena. Nearly 5,000 acres of land made up of vineyards (at nearly 2,000 feet above sea level), olive groves and woods make up a pristine ecosystem with rich biodiversity and breathtaking views in an uncontaminated area. This natural haven surrounds the Mansalto boutique winery, where we produce Super Tuscan wines.
This has been a very challenging time for many in the food and restaurant industry, any words of advice to entrepreneurs in this industry?
We must be brave and persevere, waiting for the vaccine and therapies to emerge. I am convinced that the situation will improve in time, and that once it does, people will return quickly and overwhelmingly, driven by the need to be social, convivial, in close proximity with each other.
What's next for Fantinel?
We're preparing an exclusive sparkling wine collection for Sun Goddess to be ready for Valentine's Day.
Lastly, what's your favorite wine?
Impossible to answer. I love them all. If one glass makes me want to drink the whole bottle, that's my favorite on the day.
_____
Follow Silvia Davi on Instagram @Renaissance_Minds.
_____
Equities Contributor: Silvia Davi
Source: Equities News