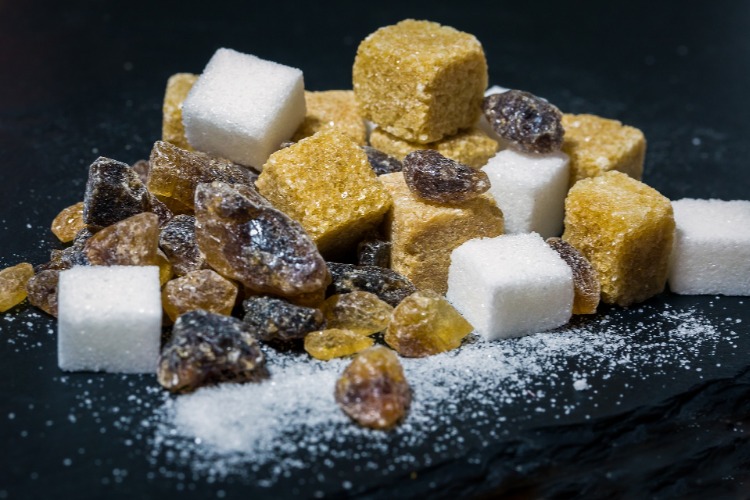 We intend to sell short the May Sugar No. 11 contract in the near future. Last year, this trade made more than $1,400 per contract as it declined nearly 10%.
The initial margin for May Sugar No. 11 sugar traded on the ICE is $1,047 at our clearing firm.
We plan to risk 4% from our entry price, just under $600 per contract at $0.13 per/lb. We'll hold the position for less than 30 days.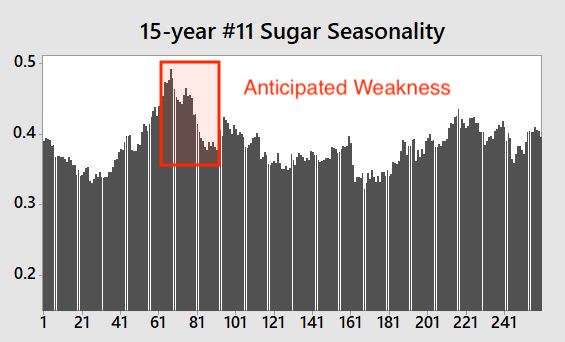 This is the seasonal tendency we exploited so well, last year.
The performance figures below are hypothetical, as are all of our published expectations. This is why we post our seasonal results. We use historical action to build our seasonal window and then apply current market readings to make final determinations on entry and exit day, as well as risk.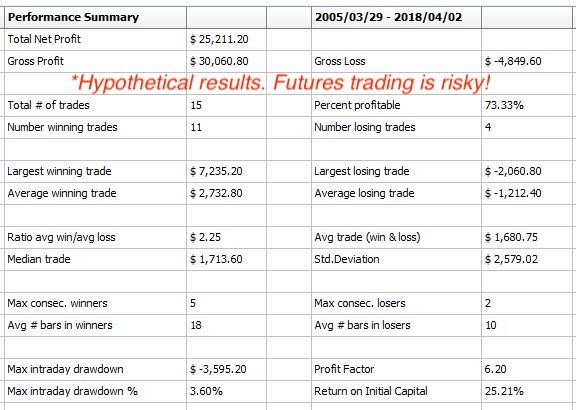 Hypothetical performance for the May sugar futures short sale we'll be engaging.
You can find more information on our trade by reviewing last year's trade. Note that this year, we'll be placing a static protective buy stop, rather than the dynamic model we followed last year. This will make it easier to trade as it's a "set and forget" good 'till canceled stop.
Finally, commodity-based ETF traders can look at products like the iPath Series B Bloomberg Sugar Subindex Total Return ETNSGG or Teucrium Sugar Fund CANE.
On another note, this will be the last month for new subscribers to sign up for seasonal analysis at the current price of $35 per month. The price will be rising to $45 per month for new subscribers with the unveiling of our new website.
Don't forget, I'll be hosting a Master Class in Commitment of Traders analysis in two weeks in Manhattan. I'll cover everything from the report's construction through statistical deconstruction and finally, rebuilding it into a functional TradeStation strategy.