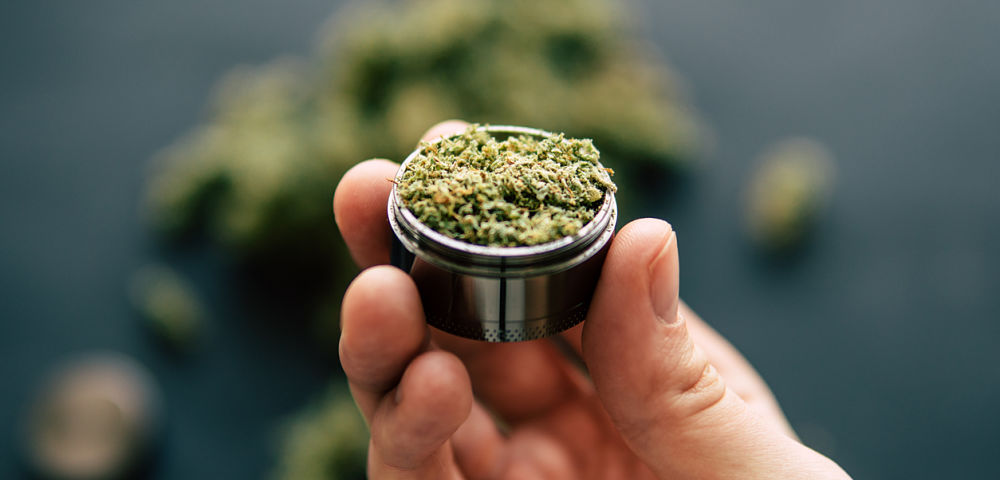 By now, most investors are well attuned to the idea that the cannabis industry is not some flash in the pan. While still in its infancy, it is quickly maturing into a massive industry viewed by many as the economic opportunity of a lifetime. As with any nascent industry, however, some companies crumbled quickly while others with proven leadership, a forward-thinking business model and incredible financial support have risen to the top. Checking off many, if not all, of these boxes is The Green Organic Dutchman (TGOD), which is the most anticipated initial public offering that the Canadian markets have seen in a long time.
The good news for investors is that day has now arrived. Shares of The Green Organic Dutchman will begin trading May 2, 2018 on the Toronto Stock Exchange (TSX) under the trading symbol "TGOD" and "TGOD.WT", respectively.
With a retail shareholder base of 4,000 self-directed investors as well as a strategic stakeholder in industry heavyweight Aurora Cannabis (ACB:CA), TGOD boasts an impressive following from the investment community and consumer space. The company has raised $160 million to date and is projected to raise another $115 million from its IPO. Proceeds will go toward funding TGOD's 150,000-sqft of facilities in Ontario and its 820,000-sqft facility buildout in Quebec to reach a production target of 116,000 kilograms.
What's particularly interesting about this IPO is the company's unique share structure and how it safeguards management's long-term vision and growth strategy. More specifically, early-stage investors of TGOD who got in prior to the IPO round are subject to at least a six-month hold period in which they are not allowed to sell their shares.
This could help TGOD and its incoming investors avoid experiencing the wild stock price volatility typically seen in newly listed shares during the period immediately following their IPOs. In fact, the only free-trading shares TGOD has ever issued were those issued as part of the IPO round, which were priced at $3.65.
Essentially, this structure will be instrumental in aligning the expectations and goals of TGOD's management and its growing shareholder base, maintaining the focus on the bigger picture at hand. As the company continues mature and executes its strategic roadmap, the value proposition increasingly becomes more based on fundamentals and the cash flow generated to reward its loyal investors.
Here's a breakdown of what the market is so excited about.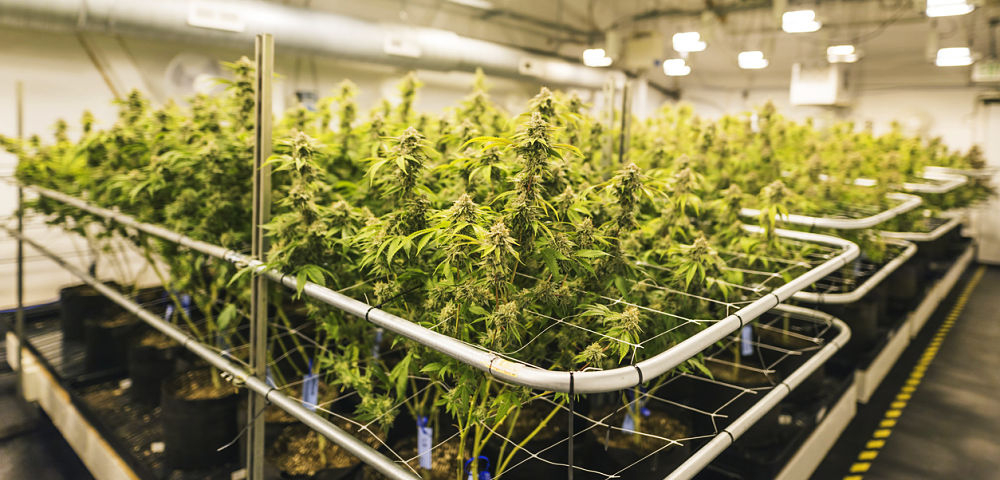 The Generational Opportunity of the Cannabis Industry
Figures vary, but there is a common theme of incredible growth ahead for the legal cannabis market. Legalization is sweeping across the global economy. In the U.S., public support is at a record high level of 64% in October. Also, under the Liberal leadership of Prime Minister Justin Trudeau, Canada has taken the reigns to become only the second country in the world (behind Uruguay) to legalize adult use of marijuana. To that point, Deloitte estimates the retail Canadian cannabis market could start at $5.0 billion and possibly be as high as $8.7 billion once recreational marijuana is legalized, which is generally expected in the second half of the year.
As a subset, organic cannabis, that which is pesticide- and herbicide-free and grown in soil without the use of synthetic fertilizers, is the preference of 57% of Canadian consumers, according to the latest TGOD corporate presentation. As with most other products, consumers are willing to pay-up for organic, leading to organic cannabis commanding an average of $11.40 per gram, a 26% premium over the industry average of $9.02 for non-organic.
TGOD's Impeccable Vision
Prescient planning and a deep understanding of not just where the cannabis industry is today, but where it is going, has served TGOD well. Well, that and an unwavering commitment to producing the highest quality, organic cannabis with all-natural principles. TGOD VP of Investor Relations Danny Brody summed the Company's mantra up succinctly in an interview with Equities.com in November in saying, "We believe that cannabis is medicine, and anything that you're ingesting that is medicine—whether it's smoked or eaten—should be organic. There are so many pesticides out there nowadays that, especially when heated up, you just never know what the side effects are of what might be used to grow some of these things. So, from day one, we believed that an organic product is key."
The cannabis plant is the inroad to market share, with intentions for the brand to expand into higher margin products, such as oils, pharmaceuticals, edibles and beverages in the future.
The notion of growing high-quality, organic cannabis is one thing; bringing it to a reality in any scalable fashion is another. Furthermore, doing so at a low cost to capture the greatest market share is a whole new challenge added to the mix.
Mississauga, Ontario-based TGOD has set a high bar in every manner in these regards. As with most cannabis growers, Ontario is attractive for a facility because it is the most populous province in the country. However, the location also brings with it higher operating costs given that electricity is one of the leading expenses for indoor producers. In order to overcome this problem, TGOD partnered with Eaton, the second largest power management company in the world, to work with Hamilton Utility Corp., ultimately getting the utility to construct a cogeneration natural gas power plant on TGOD property, which lowered their electricity cost significantly from Ontario's average 13 cents per kWh, giving TGOD a serious competitive advantage.
TGOD has also set up shop in Quebec, where electricity prices are already at 5.1 cents per kWh, positioning the company to meet its goal as the premier high-quality, low-cost organic producer.
Other companies that did not have the foresight or the resources to achieve such cost infrastructure will suffer in the future when the market matures and the threat of a supply shortfall subsides, ultimately compressing margins.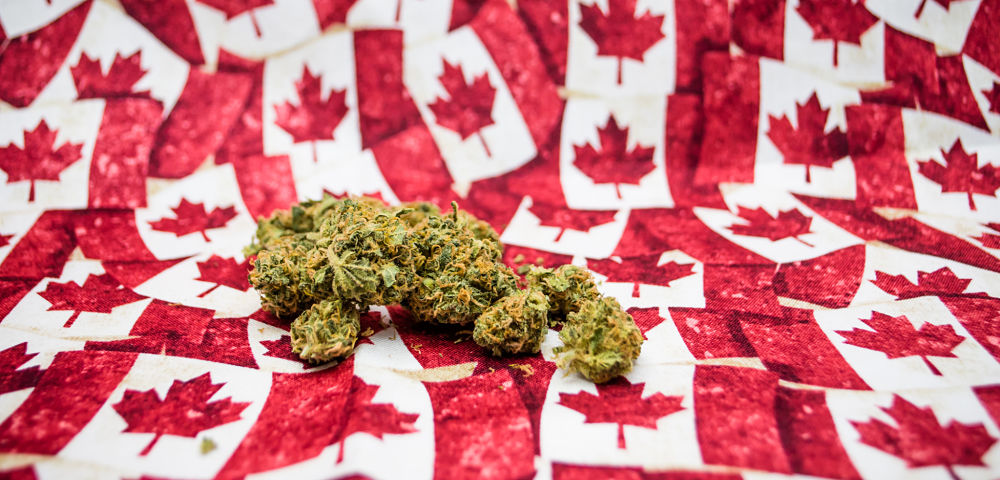 The Facilities…128 Tons of Premium Cannabis Per Year
TGOD is uniquely positioned as one of 104 licensed producers in Canada and one of only two organic producers to service a nation of 36 million, 22 million of which live in Ontario or Quebec. Estimates indicate that initially there will be a supply shortfall initially – a substantial one ranging up to hundreds of thousands of kilograms – with a balanced market a few years out on the horizon.
TGOD will be a key player in the supply chain with its state-of-the-art hybrid greenhouse facilities in Quebec and Ontario that canvas nearly one million square feet. At 150,000 square feet, the smaller of the two facilities is on a 100-acre property in Hamilton, Ontario. The facility is expected to produce 14,000 kilograms (30,864 pounds) of cannabis annually, with completion targeted for Q4 2018.
The larger facility is being constructed on a 72.4-acre property in Valleyfield, Quebec, about 30 miles outside of Montreal. Across its sprawling 820,000 square feet, the facility will be capable of producing 102,000 kilograms (224,871 pounds) of cannabis per annum. Construction is expected in the second quarter of 2019.
At a retail cost of $11.40 per gram and capacity of 116,000 kilograms (116,000,000 grams), that's C$1.32 billion in cannabis annually.
The cutting-edge facilities have some important commonalities that keep with the organic theme of the company's name. The projects are LEED certified, an internationally recognized green building certification that ensures best practices are used with regards to sustainability, including building materials, energy savings and emissions reductions. TGOD has gone to lengths to incorporate water, energy and environmental sustainability in its projects. Much of these initiatives have been brought to fruition thanks to partnerships with Eaton, Ledcor and Aurora Larssen Projects (ALPS), some of the biggest names in their respective industries, as well as HCE Energy, the energy company owned by the City of Hamilton, Ontario.
Perhaps most importantly to investors, the projects are both fully funded.
Investors Can't Get Enough TGOD
The expansions that will get TGOD to its capacity goals have received tremendous support from investors. TGOD management, a veritable Who's Who in cannabis, capital markets, banking, and consumer packaged goods, took a different approach to raising capital and it has paid off handsomely. The Company didn't just run to an institution and basically give away the farm for cash. Through several rounds at increasing valuations with limits set on how much any one person could invest, TGOD raised $160 million as a private company while amassing a shareholder base in excess of 4,000, a truly amazing feat that embodies the excitement for the company.
TGOD has garnered a major investor/partner is Aurora Cannabis, one of the biggest cannabis companies in the world with a market capitalization north of C$4 billion currently. In January, Aurora made an investment of $55 million in TGOD through a private placement of 33.33 million shares at $1.65 each.
The stake not only de-risks and validates TGOD's differentiated organic business model, it brings the experience of Aurora to the table and gives TGOD a well-funded customer without any sales effort. Aurora's ALPS subsidiary is the go-to name automated, environmentally controlled facilities, working on over 1,000 projects around the world across more than three decades. ALPS is responsible for the ongoing construction of Aurora's Aurora Sky project, an 800,000 square-foot facility at the Edmonton International Airport trumpeted as the most technologically advanced and largest capacity purpose-built cannabis facility in the world.
TGOD gets the insight learned from that build for its similar facility, which, in fairness, can certainly be touted by TGOD as "one of the most technologically advanced and largest capacity purpose-built cannabis facility in the world."
Along with its initial purchase of 17.6% of TGOD, Aurora has agreed to purchase 20 percent of TGOD's future cannabis sales at wholesale prices. TGOD management said its plan all along has been to sell a portion of its cannabis into the wholesale market, a goal that is now already met. Moreover, Aurora has options to ensure that they maintain their percentage ownership in TGOD or increase it at their discretion based upon certain milestones being met.
As TGOD readies to come public, investors will surely take note that when Aurora began construction of Aurora Sky in the spring of 2017, ACB stock was about $2.00 per share. Shares rose as high as $15.20 in January (+660%) before their recent consolidation. It certainly begs the question if TGOD will chart a similar path with the building of its cutting-edge facilities and international brand.
---
In the interest of full disclosure, we call the reader's attention to the fact that Equities.com, Inc. is compensated by the companies profiled in the Spotlight Companies section. The purpose of these profiles is to provide awareness of these companies to investors in the micro, small-cap and growth equity community and should not in any way be considered as a recommendation to buy, sell or hold these securities. Equities.com is not a registered broker dealer, investment advisor, financial analyst, investment banker or other investment professional. We are a publisher of original and third party news and information. All profiles are based on information that is available to the public. The information contained herein should not be considered to be complete and is not guaranteed by Equities.com to be free from misstatement or errors. The views expressed are our own and not intended to be the basis for any investment decision. Readers are reminded to do their own due diligence when researching any companies mentioned on this website. Always bear in mind that investing in early-stage companies is risky and you are encouraged to only invest an amount that you can afford to lose completely without any change in your lifestyle. Equities has been compensated with cash, common shares and/or warrants for market awareness services provided.