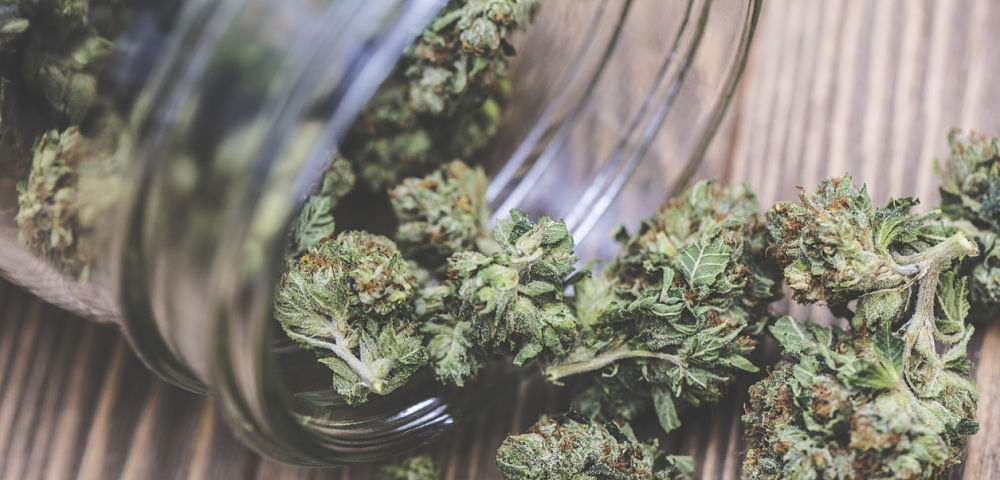 Two months after its wildly successful IPO, cannabis heavyweight The Green Organic Dutchman Ltd. TGOD:CA has found a new way to provide shareholders with additional value. The company announced that it plans to create a new corporation that will be spunoff as a special dividend to shareholders sometime in the fourth quarter of this year. The new company, named TGOD Acquisitions, will target strategic acquisition and development of worldwide opportunities that are not core to TGOD's own business strategy.
The company believes this new IPO presents prospective investors the unique opportunity to tap into TGOD's significant intrinsic value developed over many years and allows them to participate at a seed level, which typically is only reserved by insiders. To expand on this, TGOD Acquisitions has issued only one share, a share to incorporate the company. TGOD Acquisitions will be targeting some of the more exciting and innovative businesses that TGOD and its shareholders would not be able to otherwise.
"This is an incredible opportunity for TGOD to transfer expertise and monetize our proprietary knowledge from the Canadian marketplace," said Brian Athaide, TGOD's recently appointed CEO. "We will partner with innovative and disruptive companies that we can assist with capital market knowledge and unique retail-exclusive financing methods. The intention is to raise additional capital and list TGOD Acquisitions on the Canadian Securities Exchange. We are excited about this unique opportunity to reward our investors and provide additional value to TGOD shareholders."
TGOD Acquisitions will become a pureplay company
with an emphasis on vertically integrated, disruptive ancillary cannabis
businesses with unique intellectual property The shares are expected to list on
the Canadian Securities Exchange in Q4 of this year, subsequent to a series of staged financings
with a planned approach similar to that of TGOD.
The special dividend will distribute one unit of TGOD
Acquisitions for every 6.67 TGOD shares owned on the record date, which will be
announced at a later date. The TGOD Acquisitions unit will include one share at
$0.50 and a warrant at a to be determined price. In addition, TGOD is providing
the newly created TGOD Acquisitions Corp. with $25,000,000 of working capital
through a repayable funding agreement. In return, TGOD Acquisitions will issue
a restricted warrant to allow TGOD to purchase 50 million common shares for a
period of 25 years. This capital, combined with the expected ~$17,200,000 (229
million current TGOD shares x 15%/$0.50) from current TGOD shareholders, will
provide the company with over $43 million in start-up funding.
Providing big capital returns to shareholders for as little
capital as possible has been a significant focal point for the TGOD management
team, and it's proven it can do just that. As an example, an initial investment
of $10,000 in TGOD at $0.50 would be worth approximately $120,000 at today's value.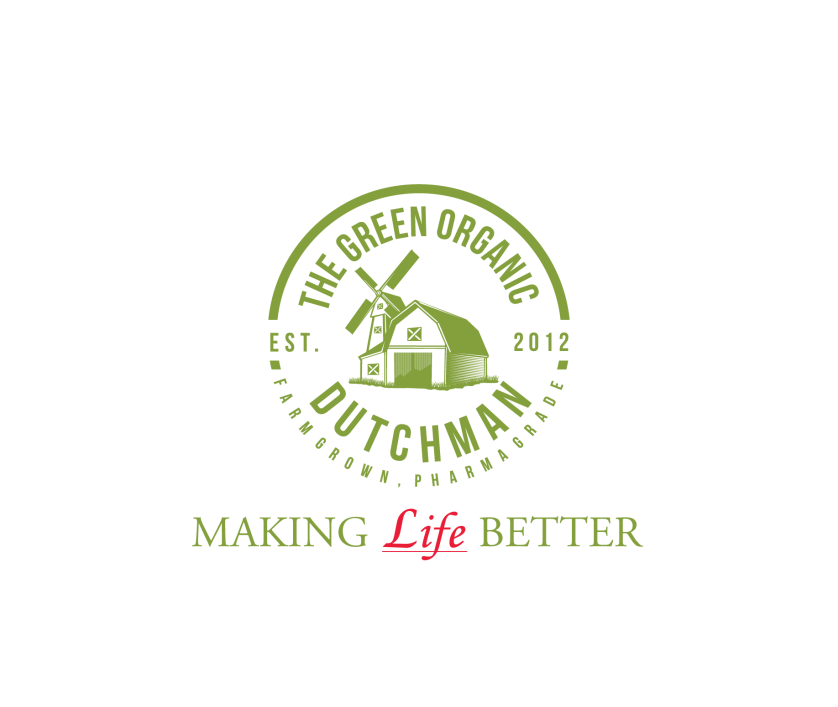 The Fruition of TGOD's Vision Is Taking Fold
It's been an exhilarating ride for TGOD and those following the fast-paced company over the past year. This latest announcement is just another example of the company's forward-thinking approach to the cannabis market. Recently, in his first letter to shareholders since taking on the CEO mantle, Athaide reassured investors that TGOD's growth trajectory and operational stability remains firmly intact. More importantly, the company's long-term vision and philosophical values—instilled by his predecessor Robert Anderson—are still very much ingrained in the company's DNA.
"TGOD possesses one of the most well-rounded, driven and experienced management teams in the industry," Athaide wrote in his letter. "Our board of directors has significant corporate experience specific to consumer-packaged goods, consumer products, and finance including experience in multiple successful acquisitions. Our leadership team has skillsets in all aspects of business including financial management, international markets, mergers & acquisitions, operations, project management, marketing, branding, and sales for some of the largest companies on the planet including Proctor & Gamble, Cott and Weightwatchers. We are focused on becoming the Wholefoods of the cannabis industry and recognized as pioneers in THC/CBD infused beverage industry."
Validation from the Investment Community
Equipped with a world-class management team, TGOD is certainly operating from a position of strength. The company's leadership has over 125 years of collective experience in manufacturing, marketing and distributing consumer packaged goods. It's also now working with some major momentum on its back, which the company has built up over the past year.
Most notably, TGOD has a deep war chest to leverage, with about $300 million in cash after completing the largest IPO in the history of the cannabis market. TGOD successfully raised $132.1 million when it went public on the Toronto Stock Exchange, and that's in addition to the successful rounds it had prior in the private market.
Of course, the company also boasts industry giant Aurora Cannabis ACB:CA as a strategic partner and stakeholder, further validating its business strategy and market opportunity. In addition, the fact that TGOD is recognized as the top holding in the largest cannabis ETF in the US should not be overlooked. As more investors look to gain exposure to the market, TGOD could stand to benefit immensely because of this.
Cultivation Powerhouse
The company is rapidly working toward becoming a production juggernaut in the cannabis industry, amassing 170,000 kgs in funded capacity thus far. But that figure is likely to only become larger as the TGOD story progresses.
Its Hamilton facility in Ontario, is expected to be 150,000
sq. ft. with capacity of 14,000 kgs of premium organic cannabis, and its
Valleyfield facility in Quebec will be 1,107,245 sq. ft. with capacity of
142,000 kgs. Both facilities are scheduled to complete by the first half of
2019.
In addition to its own facilities, TGOD is looking at a number of strategic partnerships abroad, such as the one with Epican Medicinals Ltd. in Jamaica, which is capable of producing an additional 14,000 kgs. It has also signed a letter of intent with Denmark's Queen Genetics/Knud Jepsen to provide an additional 25,000 kgs of capacity—which could increase its total capacity to 195,000 kgs once the deal is finalized.
Commitment to Quality
As Athaide laid out, TGOD's mission is to become the largest organic cannabis brand in the world, and with that is an emphasis on quality and high standards. Its facilities are built to be LEED certified and GMP compliant, and the company insists that it is committed to sustainability and reducing its carbon footprint. Its goal is to produce the highest quality cannabis for the lowest possible cost, in part by leveraging the most advanced, automated hybrid facilities out there.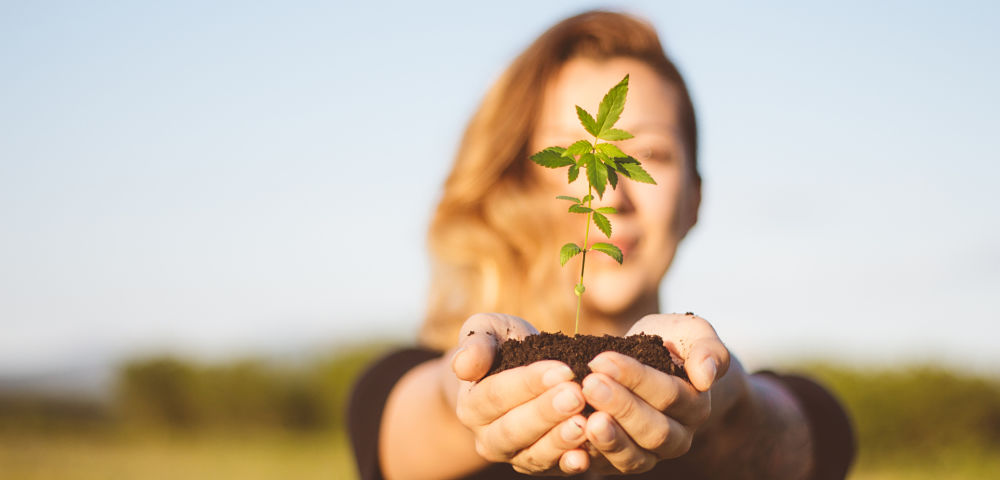 Strategic Licensing Deals
As the legalized cannabis market continues shift, TGOD's management team has proven to be quite opportunistic, as evidenced by the multiple strategic licensing partnerships the company has scored with US-based brands. The licensing deals enable TGOD to leverage highly complementary product offerings as it looks to cement its position as a leading consumer packaging player in the Canadian—and global—legalized cannabis market.
Earlier this year, the company announced an exclusive agreement with CBx Enterprises LLC to license the Evolab and CBx Sciences brands, including its proprietary technologies and formulations, within Canada and other international jurisdictions outside of the US. Evolab is a leading vaporization brand, and CBx Sciences is a line of topical, edible and inhalable consumer products that combine non-psychoactive cannabinoids and terpenes with botanical ingredients.
TGOD also has an exclusive agreement with Stillwater Brands to license RIPPLE SC's (Soluble Cannabinoids) ingredient technology and other proprietary beverage and food technologies within Canada and certain international jurisdictions outside of the US. The move could pave the way to develop cannabinoid-infused consumer packaged goods, including micro-dose and full-dose tea sticks.
Expansion Into the Beverage Industry
In June, TGOD announced the strategic launch of its Beverage Science and Research Division, which is headed by Prem Virmani, an experienced beverage industry executive with over 40 years of experience. The company has said that establishing a beverage platform enables TGOD to enter markets with much higher margins for its products.
---
In the interest of full disclosure, we call the reader's attention to the fact that Equities.com, Inc. is compensated by the companies profiled in the Spotlight Companies section. The purpose of these profiles is to provide awareness of these companies to investors in the micro, small-cap and growth equity community and should not in any way be considered as a recommendation to buy, sell or hold these securities. Equities.com is not a registered broker dealer, investment advisor, financial analyst, investment banker or other investment professional. We are a publisher of original and third party news and information. All profiles are based on information that is available to the public. The information contained herein should not be considered to be complete and is not guaranteed by Equities.com to be free from misstatement or errors. The views expressed are our own and not intended to be the basis for any investment decision. Readers are reminded to do their own due diligence when researching any companies mentioned on this website. Always bear in mind that investing in early-stage companies is risky and you are encouraged to only invest an amount that you can afford to lose completely without any change in your lifestyle. Equities has been compensated with cash, common shares and/or warrants for market awareness services provided.