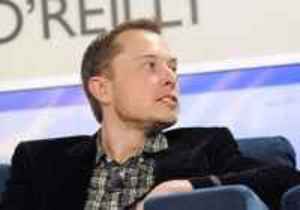 On Oct 10 shares of Tesla (TSLA) slid dramatically after the company revealed the new "D" Model car. That slide seems to indicate that the car was atypical of the usual Tesla unveilings, and for once the Street wasn't terribly impressed with the usually always-impressive Elon Musk's latest offering.
But the slide can more likely be attributed to the market at large, and a tempering of what has been a fantastic bull run for an entire sector that has risen too far, too fast.
The D, which is expected to retail or as much as $120,000, was not what investors was hoping for. Instead of another luxury car they wanted a more affordable model, something gin the $30-40,000 range. That's been the widely circulated reason for Tesla's fall. But Tesla doesn't exist in a vacuum, and it's important to note that the D unveiling comes during a broader bearish sentiment regarding flashy tech companies in general.
Anyone who's been paying attention to the market can attest that after an (apparently) unsustainable bull run the tech sector is in the midst of a heavy sell-off. The tech-heavy NASDAQ just experienced its worst week since 2012. And Tesla, an unofficial poster child for innovation and enthusiasm in the high-end Tech sector, is feeling the brunt of it. The Tesla S unveiling is just a catalyst for something that's been a long time coming.
Analysts have long crowed about Tesla's overvalued stock. This is the company, after all, that usually sported a profit-to-earnings ratio well into the triple digits. To be sure, Tesla has long had a knack for upending expectations. Paying off their government loan early, becoming profitable long before anyone thought it as feasible for them to do so. Even breaking into the notoriously unfriendly-to-outsiders American auto industry at all seemed to more than justify their valuation.
And perhaps it did, to an extent. But Tesla's rise has been concomitant with the explosion of tech, which for a time supplanted financial as the largest sector by market cap. The pullback went into overdive in the second week of October, and Tesla is feeling the afterburn.
Musk himself claimed that when Tesla hit $280 the price was "kinda high," and now for once the enigmatic CEO is proving his own pessimism right. Tesla slid 7.82 percent to hit $236.91 a share. They're down more than 10 percent since September.
DISCLOSURE: The views and opinions expressed in this article are those of the authors, and do not represent the views of equities.com. Readers should not consider statements made by the author as formal recommendations and should consult their financial advisor before making any investment decisions. To read our full disclosure, please go to: http://www.equities.com/disclaimer