Tesla Stock Skids on Report It Asked Suppliers for Refunds
Associated Press |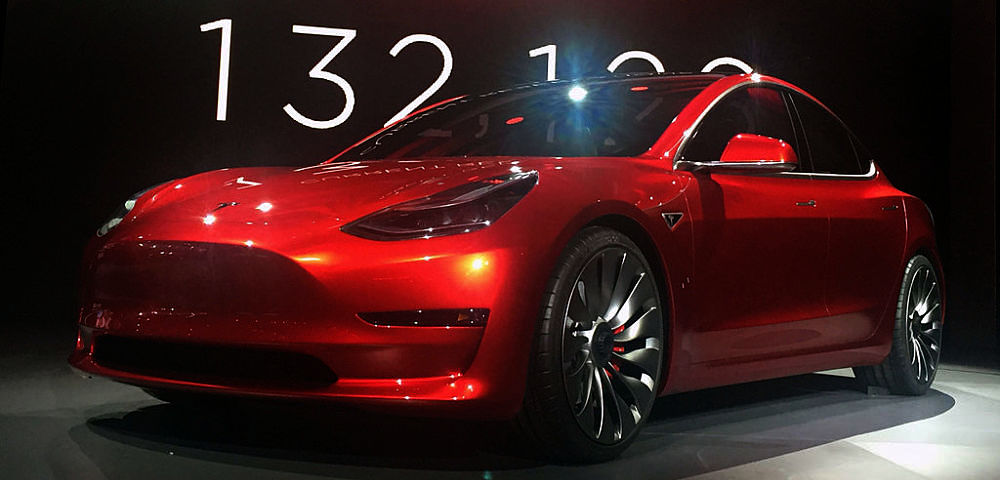 Image via Steve Jurvetson/Wikimedia
NEW YORK (AP) — Shares of Tesla (TSLA) are down sharply after a report that the company asked suppliers for refunds to help it turn a profit.
A memo provided to The Wall Street Journal shows Tesla asked a supplier to return what it calls a meaningful amount of money on its payments since 2016. The memo said all suppliers were being asked to help the company become profitable.
The request raises more questions about Tesla's cash position. The 15-year-old company has never reported an annual profit. It is spending about $1 billion a quarter as it ramps up manufacturing of its Model 3 sedan. It had $2.7 billion in cash on hand at the end of the first quarter.
Tesla stock fell nearly 5 percent in early trading Monday.
DISCLOSURE: The views and opinions expressed in this article are those of the authors, and do not represent the views of equities.com. Readers should not consider statements made by the author as formal recommendations and should consult their financial advisor before making any investment decisions. To read our full disclosure, please go to: http://www.equities.com/disclaimer
Companies