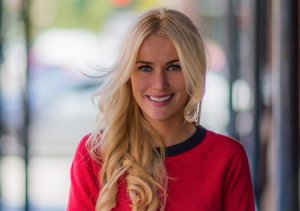 The Los Angeles startup scene was in the spotlight this week as the third ever Techweek LA festival came into town. The week-long event brought some of the most prominent entrepreneurs and growth companies in the LA community together to network, learn, and do a bunch of other stuff like hiking, flying drones, and yoga throughout the city.
Things really kicked into gear around the second half of the week as the Techweek Expo opened its doors on the Santa Monica Pier, hosting compelling panels, guest speakers, and the event's Launch startup competition. All the while, a vibrant sea of early-stage entrepreneurs set up shop in the exhibit area to show off their ideas and businesses.
Equities.com had the opportunity to sit down with Techweek CEO Katy Lynch to talk about tech trends, startup culture, entrepreneur mentality, and expanding the festival into new markets. Lynch, a successful entrepreneur in her own right, having sold her own startup SocialKaty in 2014, stepped into the CEO position in May of this year.
EQ: Techweek started in Chicago and has expanded to five other major cities, with a plan for more to come. What's unique about the Los Angeles tech scene that differentiates it from these other cities?
Lynch: I think one of the biggest differentiators is the fact that Los Angeles is just so incredibly diverse; the people and even the industries. It's interesting, because when people typically think of LA, they think of Hollywood, they think of entertainment. But the LA tech scene is so much more than that: It's aviation. It's medical tech. It's e-commerce. It's fashion and media.
It's interesting also because the LA tech scene is so spread out. There's so many different hubs here. There's Playa Vista, there's Santa Monica, there's Downtown LA. Then there's all these incubators and great companies sprouting out in all of these hubs into many different industries as well, which has been really fascinating to watch.
EQ: In that sense, for every city that you operate in, you're looking to emphasize that area's distinct qualities. How do you connect it all under the core brand of Techweek while celebrating everything for their individuality?
Lynch: One of the really awesome things about Techweek is that we have all of these different events that cater to everyone within the tech community. We have our Hackathon, our conference, our expos. and our launch competition for upcoming startups that need the cash and prizes to help them take their business to the next level. In a nutshell, I think the beauty of Techweek is that we have all of these different elements, and we really cater to anyone within the tech ecosystem.
EQ: That tech ecosystem has become almost all-encompassing. Before, it may have been all about social networking apps or what have you. But it seems to have branched out to a point where you really can do anything with a tech component now. Does that open the door to almost anybody to become a part of it?
Lynch: That's the thing: We use technology in all aspects of our lives. We use technology to socialize, to get to work, to order food. It impacts everyone, so even if you are someone that doesn't have a tech background, if you're not an engineer, if you don't have a startup, we still heavily encourage people to come to our events just to learn about how technology works, and to just have fun.
EQ: So in May, you became CEO of Techweek. Under your leadership, what kind of changes should we expect to see going forward? What are some key things that you want to maintain as it grows?
Lynch: As far as the key things that we want to maintain, Techweek very much subscribes to the "rise of rest" mentality. We believe that great companies can be formed anywhere, not just in Silicon Valley. We're always going to be shining a national spotlight on what is happening locally within all of these different ecosystems.
As for the biggest changes: Up until this date, Techweek has posted and produced all of the events ourselves. Something that we're seeing more of, and something that you're even seeing today here at Santa Monica Pier, is there's so many companies reaching out to us saying they want to drive events. They're telling us they want to host and produce some events under the Techweek umbrella.
I think this morning for example, we had yoga on the pier. Yesterday, we had a drone show, learning how to operate and fly drones on the beach. We're very much becoming this community-driven festival where many of the events are hosted and operated by us, but many of the events are driven by the people of LA.
EQ: In regards to the tech community, the lack of diversity is a major issue affecting its public perception. There at least seems to be a wider recognition now that this is a problem that needs to be addressed, because it perhaps doesn't necessarily represent the spirit of tech entrepreneurs and startups. Going forward, what role do you see Techweek playing in this ongoing dialogue??
Lynch: Techweek plays a huge role within that dialogue. We're very passionate about diversity in tech. In fact, t's one of the biggest reasons why we're here. We want to talk about those kinds of subjects because they're important, and they impact all of our lives. I'll give you a prime example: Last night, we had a private film screening at the AMC on Third Street Promenade, highlighting a documentary called CODES: Debugging the Gender Gap, which I moderated.
That is something that is obviously near and dear to me. As a woman in technology, it was really fascinating to watch a documentary and hear the individuals within the documentary talk about the state of women in tech today, with all the data to back it up. And then, we had an open discussion with the audience, with the panel and with myself about how to solve this problem. This is something that is an issue. We need more females in tech, so what are we going to do to solve that? To answer your question more simply, Techweek plays a massive role in shining a light on those topics.
EQ: If you look at the startup industry today, it seems like there's never been a better time to be an entrepreneur. The resources are abundant. The capital is there. The interest is there. That said, it's not for everyone. To be an entrepreneur, you need certain characteristics. What are some hard questions a person should ask themselves before making that leap?
Lynch: I'd say there's three big questions an entrepreneur should ask, and then there are other realities that come with entrepreneurship.
The first question is, how does my start-up solve a problem? The second is, what is my competitive advantage? How am I different from other players in the field or in this industry? The third is, how does my business make money? What is my business model? Eventually, if you're an entrepreneur and you're going to be seeking capital that is something that investors want to know. They want to know that you've got a game plan, you've got a great team behind you but that you also have proof of concept.
Those are the three big things, but the other realities of entrepreneurship are that it's a lot of time and it's a lot of effort. It's not your typical nine-to-five job. It's long hours with very little reward in the beginning. I think there's a massive misconception where people think that if you're an entrepreneur, one day you're just going to be rich and successful, and that may not be the case. Most startups fail.
EQ: There's a cost to being your own boss.
Lynch: Absolutely, there is. One of my favorite sayings I've heard is from Ben Horowitz, who says, "Stay strong in the struggle". It means entrepreneurship is essentially one giant rollercoaster ride, and you're always fixing and changing and taking risks. It's important to know that about entrepreneurship before you actually become an entrepreneur.
EQ: We discussed earlier about how it's never been better for startups to get in the game. But with these lowered barriers to entry, the startup space has certainly become much more competitive as a result. Everyone's trying to be the best at what they're doing. What advice do you have for the community to balance their competitiveness but to also maintain that collaborative spirit?
Lynch: That's an interesting question, because you're right: there are low barriers now. Loads of people are popping up left, right and center, becoming entrepreneurs. The biggest piece of advice I would give is to stay focused. Don't get distracted by shiny objects. Don't get discouraged because you have competitors. It's important to stay on top of your competitors and recognize what it is that they're doing versus what you're doing.
Ultimately, as an entrepreneur, you have a vision. You already know where you want to take your company, what you want to do and how you want to get there. You have a vision and then you have your mission. My advice is to stay on that path. Don't get distracted. You can still be collaborative, like networking and associating yourself with your competitors and being familiar with what they do because that's still extremely important, but always stay focused on what it is that you want to do.
EQ: Looking at this year's event for Techweek LA, what are some of the most innovative companies as well as exciting trends that you've seen so far?
Lynch: There's a big speaker agenda here, and I'll say some of the biggest topics are virtual reality, healthcare and tech. One topic that I'm really excited to hear about is Dima Elissa's company. It's called VisMed-3D. Basically, it's all about personalized healthcare. It's like 3D printing, but for body parts, which is super fascinating.
Education and e-commerce continue to be big topics. We've got great speakers, like Lukas Sliwka, CTO of Grindr, who is speaking about his company. Mike Gammarino, Co-founder of The Black Tux is going to be here as well. Geoffrey McFarlane, COO and Co-Founder of Club W is going to be here, which is great. So there's a lot of e-commerce, lots of fashion, media entertainment, health tech and more.
EQ: It's a very diverse collection of participants. For somebody considering being involved in Techweek, what can they expect to get out of this? How should they gameplan when attending?
Lynch: There's a few things to consider: There's the educational value. There's the fun value. You go to the parties. You mingle. You meet people outside of the work environment. There's the potential to meet people who could help to take your business to the next level. The stories that I love to hear, and the stories that my team loves to hear are the ones where a startup founder comes to Techweek and meets an investor, and they get funded. We've had many of those stories from people who have come here.
There was a great company that was here last year called Jewel Toned. Their founder Rachael McCrary she sat in and was participating in Launch. She ended up raising a million dollars for her business outside of the competition just from an investor that she met here. That's some really powerful stuff. Or like someone who comes to our hiring fair and ends up getting a job as a result. Someone who comes to Techweek and ends up meeting their co-founder or ends up meeting people they end up adding to their startup team. I love that. I call it curated serendipity. We're here to bring everyone together. Create events that would be compelling to those individuals and then take a step back and say, "Hey, go at it. Let's see the magic happen."
EQ: You've announced several significant expansion initiatives, like new markets and a new investment fund, since becoming CEO. What's next for Techweek from here?
Lynch: We're really excited about Techweek being more community-driven than it is today. We are expanding. We haven't made any formal announcements yet, but one will come very soon. We do have our eye on a number of cities around the US, some emerging tech hubs. Ultimately, our goal is to shine a national spotlight on what is happening on these underserved or underrepresented tech communities: places like Dallas, Denvers, Kansas City, Detroit, because there's so much going on there, and we're not paying enough attention to it.
EQ: Because startups can happen anywhere.
Lynch: They can come from anywhere. The Valley is awesome. There's clearly a lot going on there, and there's going to continue to be a lot going on there. There is definitely a lot going on elsewhere, though, as well, and I'm not even talking about America. There's a lot going on globally, in China, in Japan, certainly in the UK.
We want to say, "Hey, we're here to be that platform for you guys to tell us what is happening within your community." That excites us.
DISCLOSURE: The views and opinions expressed in this article are those of the authors, and do not represent the views of equities.com. Readers should not consider statements made by the author as formal recommendations and should consult their financial advisor before making any investment decisions. To read our full disclosure, please go to: http://www.equities.com/disclaimer