Technical Analysis Is A Wise Move For Any Cryptocurrency Related Investments
Richard Parker Follow |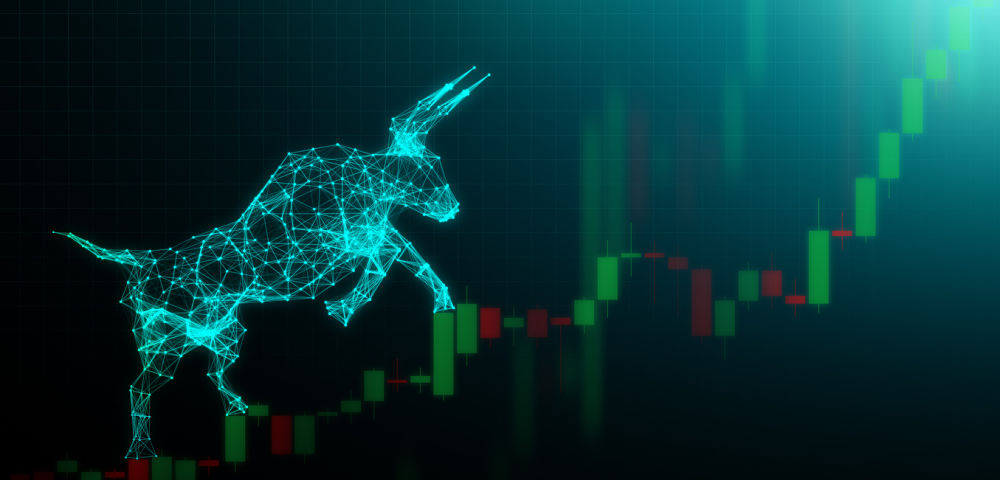 Cryptocurrency is the latest rage, and quite a few inexperienced people have gotten in over their heads. Although, that's nothing new considering 3 in 10 Americans involved in investment decisions say they never research investment strategies, despite making high-risk investments. Forty-eight percent of American adults, mostly Millennials, believe volatile investments are an easy opportunity to make a profit. This makes sense, given that many Millennials have only experienced a bull market and have yet to experience the inevitable downturn.
Many people investing in cryptocurrency are new to trading, and don't realize its value is susceptible to the same fluctuations as any other investment. For example, the value of Bitcoin has been affected by several significant and unexpected events. The popular cryptocurrency was valued at $7,158.95 when the U.S. Department of Justice launched a criminal investigation into exchange manipulation in May 2018. Ten days later, it dropped to $6,709.39. The hacking of various exchanges has also brought the value down.
If you're trading cryptocurrency, you need a strong strategy to grow your investment and avoid costly mistakes. Technical analysis is that strategy.
Technical Analysis Helps You Spot Cryptocurrency Trends

Technical analysis is a crucial component in cryptocurrency investment because it helps you recognize when trends might be changing. Cryptocurrency trends have changed drastically over the last few years. Bitcoin's value skyrocketed to over $15,000 in January 2018 and plummeted to just over $9,400 two months later.
Cryptocurrency is a volatile investment that seems to bear the sweetest fruit for early adopters, and provide decent profits for those with trading experience. For those without experience, it represents a dream that's never fully realized.
If you don't have trading experience, you're risking making mistakes that pros wouldn't make. Getting a handle on technical analysis will improve your chances of achieving your cryptocurrency investment goals.
A Detailed Look at Technical Analysis

Trading requires a strategy for making informed decisions about buying and selling. You can base your decisions on technicals, fundamentals, or a combination of the two. Technical trade decisions are based on historical chart patterns while fundamental trade decisions are based on real-life events that might drive a market. With cryptocurrency, both strategies are useful.
According to RJO's guide to technical analysis, a technical trader will frequently look to charts showing intradaily, daily, weekly, or monthly historical market data. Whether a trader is short-term or long-term, all of these time frames can provide perspective on a market's position.
The guide goes into great detail to explain how to identify specific patterns within the charts, and is highly useful to anyone wanting to understand technical analysis.
Cryptocurrency Investors Need to Spot Trendlines

Bar, line, and candlestick charts are what a technical trader analyzes to conclude trendlines. Trendlines act as guideposts for making decisions.
Using charts to identify cryptocurrency trendlines allows you to recognize bullish, bearish, or sideways trends. For example, a cryptocurrency making significant lows while others are making higher highs and higher lows means the trendline is bullish. When a cryptocurrency makes significant highs while others are making lower highs and lower lows indicates a bearish trendline.
With a firm grasp on technical analysis, you'll make better decisions to hold or liquidate trades.
Hold Off on Trusting Your Gut

Many people rushed into buying cryptocurrency when they heard the value was quickly doubling. For many, it was an attempt to get rich quick. Like the beanie baby craze of the 1990's, they didn't make it in time to see huge profits.
For others, their initial investment in cryptocurrency was a gut move, and for those who invested prior to its explosion of popularity, that gut instinct turned out to be correct. However, if that's what brought you into cryptocurrency, it's not a wise move to continue to rely on your gut when trading.
Hold Off on Investing Significant Money, Too

Grant Sabatier, a Bitcoin millionaire who invested $5,000 at $72 per share back in 2013, advises people not invest in Bitcoin today. He says although it was the easiest money he's ever made, it's become extremely unstable. Short-term fluctuations can cost you your entire investment in a moment. It's also not secure, as digital wallets and exchanges are easily hacked.
The bottom line is, if you're going to invest in cryptocurrency, you need to understand technical analysis and be willing to accept the volatility of an investment trend that might disappear tomorrow.
DISCLOSURE: The views and opinions expressed in this article are those of the authors, and do not represent the views of equities.com. Readers should not consider statements made by the author as formal recommendations and should consult their financial advisor before making any investment decisions. To read our full disclosure, please go to: http://www.equities.com/disclaimer