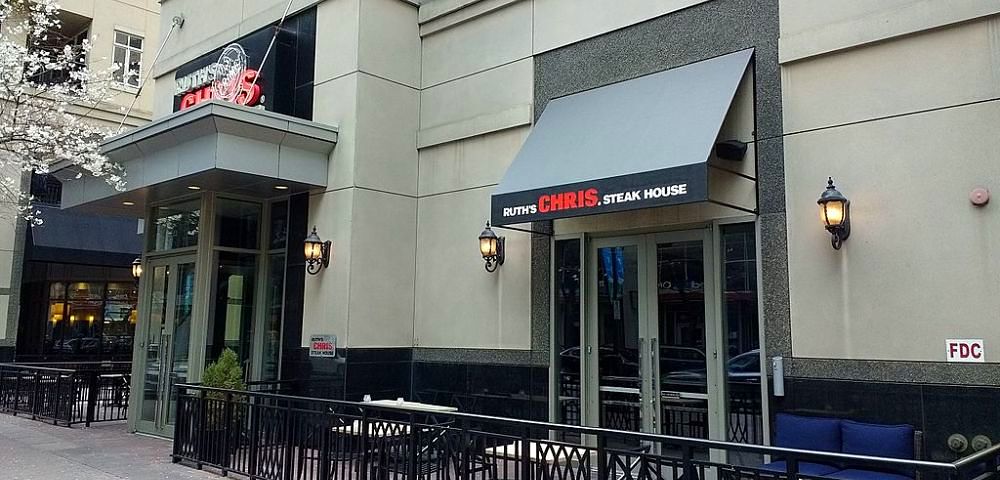 Trade idea: Ruth Hospitality Group, an upscale steakhouse restaurant chain. The stock is under accumulation and has recently broken out to a new high, asserts Joe Duarte, MD of Joe Duarte In The Money Options. He's traded, analyzed and written about markets since 1990.
The restaurant sector has been a market doormat for the past couple of years.
Earnings and revenues have been reduced by decreasing store traffic, complaints of poor and low-quality offerings, and a general tendency of consumers to keep their wallets closed due to economic worries. But the Trump tax cut, at least for now, may have changed these things in the eyes of investors who seem to be flocking to the sector.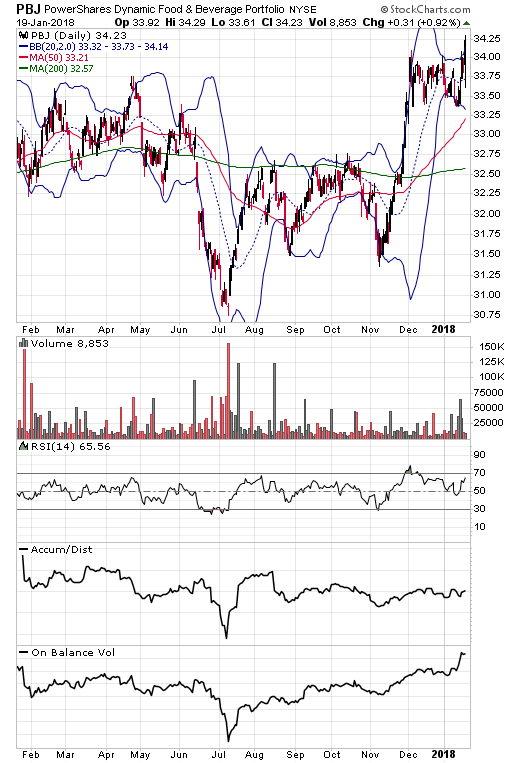 A look at the recent breakout in the PowerShares Dynamic Food and Beverage ETF (PBJ) illustrates the sudden appeal of this sector to investors. Perhaps the most reassuring indicator is the very positive slope of the On Balance Volume (OBV) indicator, even as the Accumulation/Distribution indicator (ADI) remains neutral.
I attribute this slight divergence to the fact that this is a somewhat thinly traded ETF, which I am using as an illustrative instrument. Under the hood, there is a split in the restaurant stocks, with the high end currently outperforming the lower end in most cases.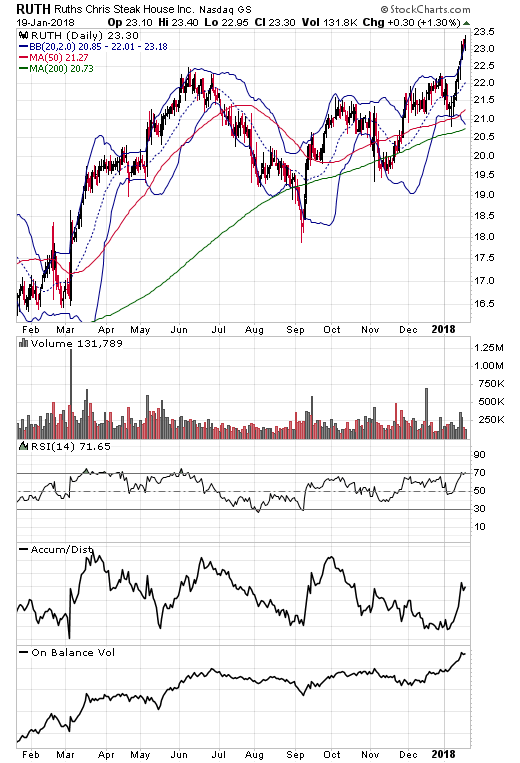 A perfect example is a stock I recently recommended on In The Money Options, Ruth Hospitality Group (RUTH), an upscale operator of steakhouse restaurants.
RUTH is as upscale as it gets, offering a wide variety of steaks, chicken, and seafood, along with high-end appetizers and desserts all to be washed down with premium liquor and wine. The average ticket for a family of four can exceed $300, and the average sales volume for a single restaurant is around $5.5 million per year.
The stock is under accumulation (positive OBV and ADI) and has recently broken out to a new high.
Given the generally positive tone of the sector and the perception that the economy is about to accelerate, I would expect, that barring a major external event causing a major selloff in stocks, RUTH has the potential to move to the $26-$28 area in the next few weeks to months.
The company is expected to report Q4 earnings on January 31, with consensus estimates pegged at 0.38 per share.
It's a Market of Stocks
Aside from the potential for short-term volatility and perhaps even a moderate correction brought on my profit taking, the odds favor a continuation of the bull market for now. Moreover, we may be in one of those periods where stock picking outperforms passive investing. As a result, investors should keep an eye on politics and external factors while focusing their energies on companies with positive macro influences, positive price charts, and high levels of execution.
I own shares in RUTH as of this writing and I love their shoestring fries.
Joe Duarte is author of Trading Options for Dummies, now in its third edition. He writes about options and stocks at www.joeduarteinthemoneyoptions.com.
About MoneyShow.com: Founded in 1981, MoneyShow is a privately held financial media company headquartered in Sarasota, Florida. As a global network of investing and trading education, MoneyShow presents an extensive agenda of live and online events that attract over 75,000 investors, traders and financial advisors around the world.