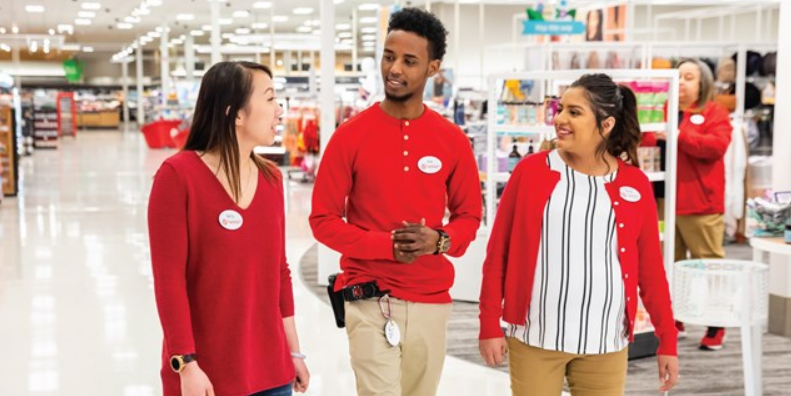 Source: Target
Target released fiscal fourth-quarter and full-year 2019 earnings this morning. The company delivered net earnings of $834 million, or $1.65 per share, for the three-month period ended Feb. 1. That compares with $799 million, or $1.52 per share, in the year-ago period. Revenue rose 1.8% to $23.13 billion. Operating income was $1,198 million in fourth quarter 2019, up 7.3 percent from $1,117 million in 2018.
Comparable sales — or sales in stores open at least a year — rose 1.5%. That included online sales growth of 20% in the period. That marked its 11th consecutive quarter of growth in comparable sales, a key metric of a retailer's health. Same-day services including picking up orders at the store or curbside, accounted for more than 80%.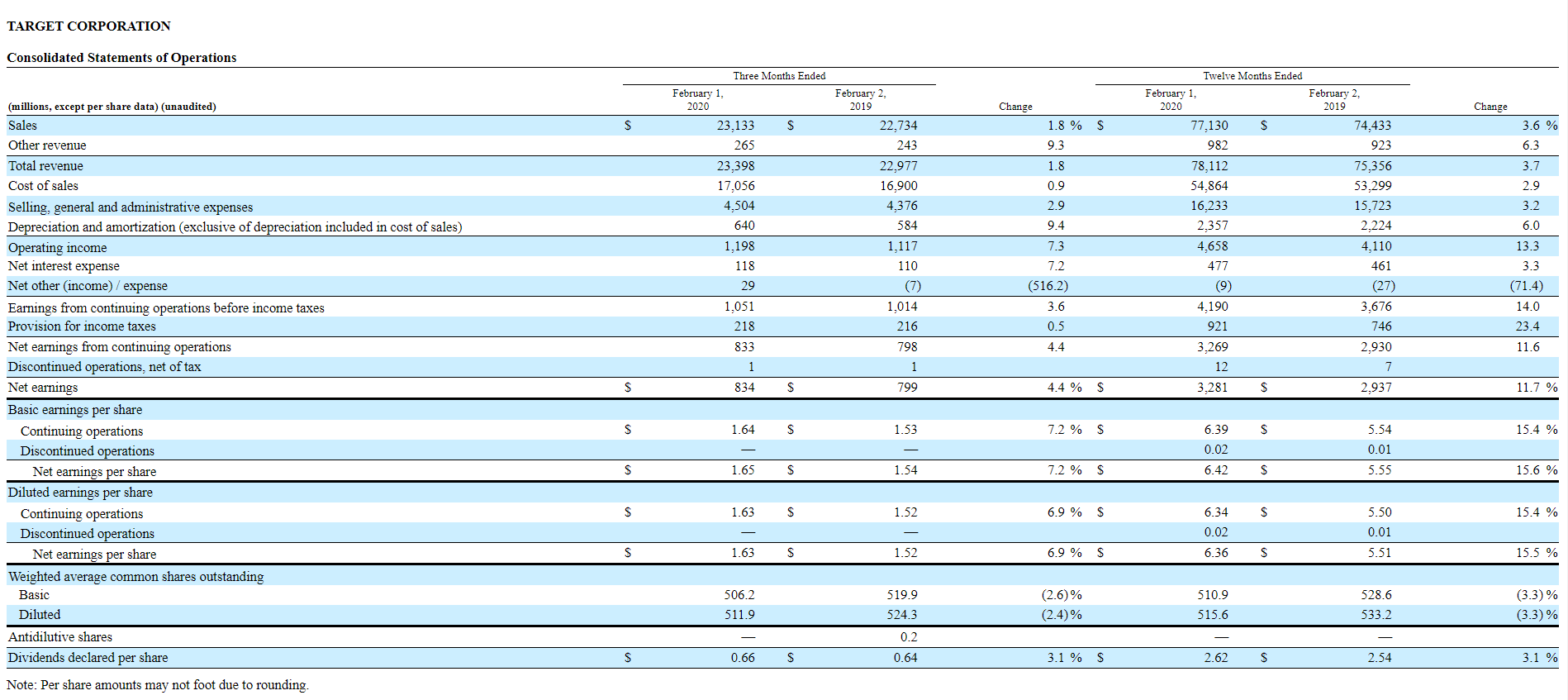 Source: SEC.gov
"With eleven consecutive quarters of positive comparable sales growth, driven by healthy performance in both our stores and digital channels, Target's results demonstrate that we've built a sustainable business model that drives strong topline growth and consistent bottom line performance," said CEO Brian Cornell.
Target also issued its annual profit projections. The compnay said that it expects adjusted earnings per share to be in the range of $6.70 to $7.00 per share. Analysts were expecting $6.88 per share. For the year, it expects low single digit increase in comparable sales.
The retailer has lost 13.4% since the start of the year due to the spread of the coronavirus and other factors. Analysts did see short-term relief ahead as shoppers have been stocking up on essentials like hand sanitizer, canned food and cases of water to prepare themselves if the virus spreads in the U.S.
_____
Source: Equities News