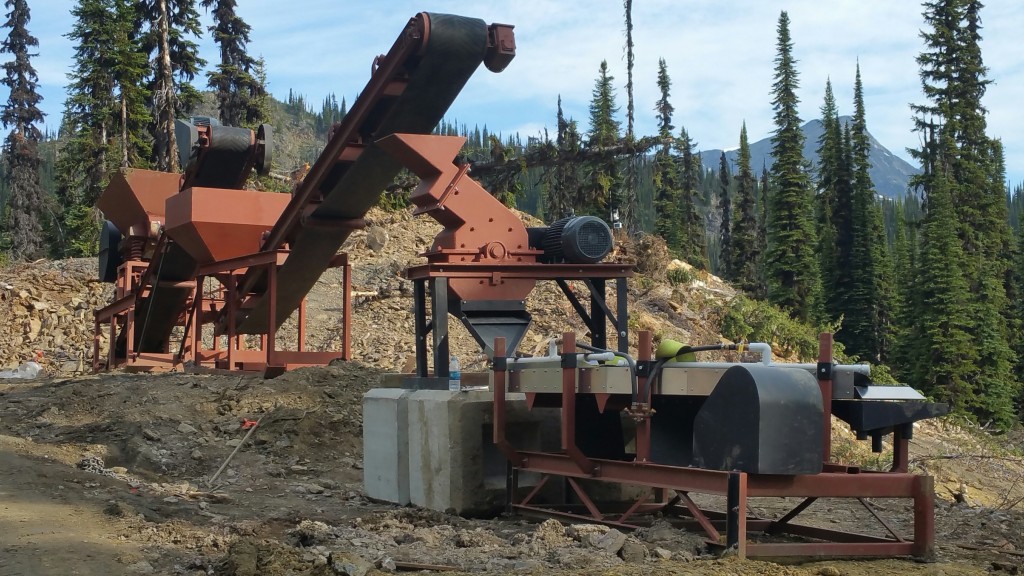 Image via Taranis Resources
Three years ago, the Mount Polley mining disaster in central British Columbia served as a significant wakeup call for the Canadian resource industry and its government regulators. As a result of the incident, the Ministry of Energy, Mines & Petroleum Resources has required much more rigorous compliance before granting permits and approvals of any operation, with the goal of ensuring better safety and sustainability of the region's mines over the long term. While those efforts certainly are commendable, they create significant near-term obstacles for the growth of the industry in British Columbia.
Taranis Resources (TRO:CA)(TNREF), which owns 100% of the promising Thor silver-gold-lead-zinc-copper deposit, is no stranger to these stricter requirements. In May, the company struggled with potential delays to the permitting of the drilling program of its Broadview Target Mine and 2G drilling program of the high-potential Ridge Target. But Taranis is now beginning to forge its own path in the challenging BC mining landscape.
Very recently, the company announced that it was granted a five-year exploration permit for its Broadview Mine area, and Taranis CEO John Gardiner notes that the Ridge Target permit should be coming in the very near future as well.
Equities.com caught up with Gardiner to get a better sense of the current status of the company's drilling plans, its preparation for Ridge Target drilling, and the commencement of its Gold Pilot Plant—which is already generating cashflow for the company. One thing's for certain, Gardiner and the Taranis team have been busy positioning the company to execute on its strategy to realize the full potential of the Thor deposit.
EQ: Can you give us an overview of the Thor deposit and the opportunity there that Taranis is so excited about.
Gardiner: It's an advanced-stage exploration project with a historically developed Mineral Resource that is in a well-developed area of British Columbia. Amalgamating the resource that already exists with the new exploration zones will create a mid-size, high-grade deposit. We're looking for a critical threshold in terms of size and continuity, and in terms of production, we're expecting to have an operating mine that is going to be in production for around 15 years.
EQ: You recently announced the 1G drilling program received a five-year permit. In May, Taranis stated that there were some possible delays that would take about two months to resolve. Can you give us an overview of the progress and where you currently stand with regards to your drilling programs?
Gardiner: There are actually two permits that were commenced in December 2016. One of those is meant to further define the area around the Broadview Mine area, which is an area that has had a lot of underground exploration activity in the last hundred years, but has not been systematically drilled. That part has now been permitted and that includes 35 drill sites, and significant road infrastructure that is built to access most drill sites.
There is a second permit that is on the north end of the property. That is being explored for a combination of the deposit that continues northwards under a large shoal called the Ridge Target. That permit is still in process and, to my knowledge, it will be issued very soon. Both those permits are pretty key in terms of expanding the existing NI 43-101 resource that is out there.
I think most people would appreciate that, particularly in British Columbia, the permitting standards have really increased since the Mount Polley incident where they had a tailings dam failure. Issues of public safety and environmental concerns really explain why it takes a long time to get exploration permits in British Columbia. We're lucky to have the opportunity to work in an area of such immense mineral wealth with close oversight to ensure that our efforts are sustainable and safe.
EQ: The Ridge Target is something that you have discussed before as a very compelling opportunity for Taranis. Why does the Ridge Target provide such significant potential for the Thor property?
Gardiner: Right now, the defined deposit is about 2 kilometers in strike length. If we're able to successfully drill the Ridge Target, it's probably going to make the deposit in excess of 3.5 km long. It really turns the deposit into a much bigger scenario. When it comes to deposits like Thor, obviously size is a critical issue, so we try and recognize these opportunities early on and test them. It kind of determines how the deposit is mined and how long it would be mined for.
EQ: Taranis also recently announced that it was beginning to process ore from the Pilot Gold Mill. What are the implications here for the company from an operational perspective?
Gardiner: There is the high-grade gold zone that sits on the periphery of the main silver, gold, lead and copper deposit. It was permitted last year and it's being mined this summer. It's a 1,000-tonne, high-grade sample that runs between 0.5 oz/t to .75 oz/t. The full extent of that zone is not fully known, but the bulk sample serves as a test project to show that things can get permitted in this area and that it can be mined.
---
---
I might also mention that we're going to be looking at trying to process some of the large stockpiles that were left on the property over the course of the last hundred years. There's a lot of high-grade zinc, gold, silver, copper and lead in those vat piles too.
EQ: In terms of the remainder of 2017 and going forward into 2018, are there any upcoming milestones or developments that we should anticipate from the company?
Gardiner: It's going to be interesting to see the results from the Broadview Area Target that has already been permitted, and also drilling results from the Ridge Target to the north. Next summer we'll probably look at trying to mine some of these stockpiles that are on the surface. That is going to require some permitting work between now and then.
The thing about the gold plant and the stockpiles that are on surface, if we're able to successfully mine these parts of the deposit, it gets some casfhlow into the company and that minimizes the existing shareholders' dilution. Paying strict attention to our existing shareholders is something that we're always keenly aware of. Moving forward, I think we're going to try and step up some of the mining activity on the property and generate cold, hard revenues from those opportunities.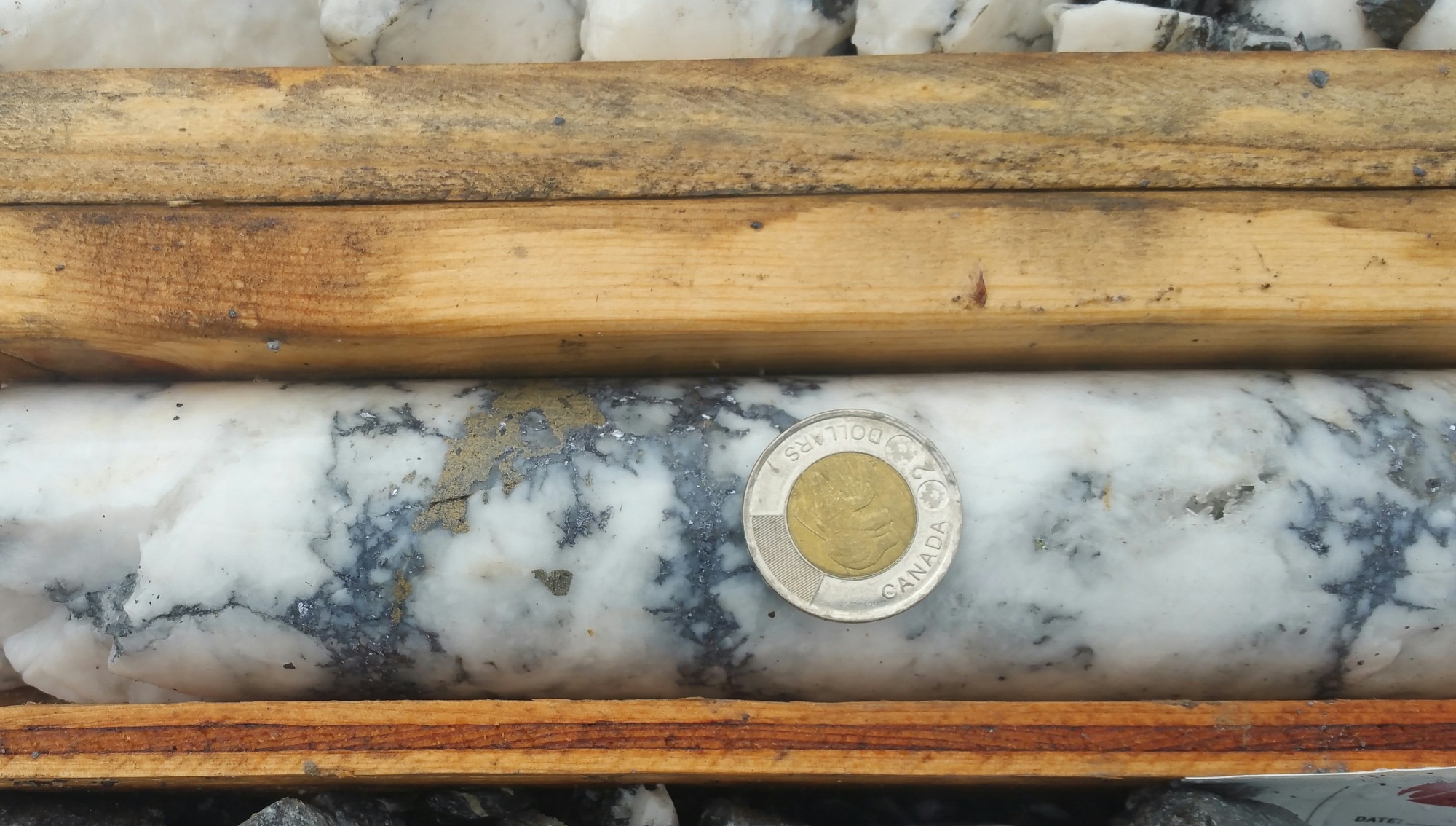 EQ: The mining sector itself has seen renewed interest in the past year. How does that impact your strategic focus and operational priorities?
Gardiner: There is certainly more interest. As I mentioned before, the permitting requirements are becoming increasingly important. You need to be very aware that when you do any exploration program or mining program, everything has been permitted properly. That involves a lot of legwork upfront before you can actually mine these despoits, of course.
In terms of the market perception of what we're doing, it should be clear to investors that we know we have a deposit. We just have to keep pursuing the exploration on it and the real excitement at stake is a much larger silver, gold, zinc, copper and lead deposit. That is why the Broadview and the Ridge Areas are so important, because it increases the deposit in size by about threefold, and could potentially be even more than what we currently expect is there. The exploration projects are obviously pretty critical to us being able to get a good handle on the size of the resource.
EQ: You mentioned the opportunities to begin generating cashflow with the gold plant. The company also closed funding in January. That said, do you anticipate doing an additional raise once you do secure the second permit?
Gardiner: Yes. We'll probably do a financing of some type, but the size and scope of it remains to be seen because really, on this project, we're somewhat restricted by the seasons and when we can work on it. That's typically towards the end of October when winter sets in. It's not feasible to do any exploration after then, but we talked to all of the contractors in terms of doing those drilling programs. Right now, we're just waiting for the Ministry of Energy and Mines to approve that second notice of work.
I've actually had face to face meetings with the Ministry people, and I look forward to developing a close working relationship with them. As I mentioned, that part is somewhat challenging for everybody in British Columbia right now I think, but it is progressing and it will get done.
EQ: What do you think are the key takeaways for our readers right now to understand the opportunity with the Taranis story?
Gardiner: One of the things we're most proud of is the existing NI 43-101 resource on the project. It is only a portion of the known deposit, but is well defined. The exploration that is undertaken in the short term and in the future is going to really demonstrate how big this deposit gets. The company only has 55 million shares issued, so the market cap is pretty skinny and it will have a lot of volatility as the project turns into a mine.
The one thing that Taranis is cognizant of is managing our share capital very carefully, and also demonstrating to people that the Gold Pilot Plant is kind of an entry mining scenario into the project. There are at least two other stages of mining out there, and the second one will be next summer. Stockpiles get processed after the permitting and of course, looking forward beyond that, the deposit in its entirety.
We're doing considerable environmental work in conjunction with the exploration work to make sure that when we do apply for the permits, we have all the baseline data already accumulated. That is something that you really have to take seriously because, for the baseline data we want two years of weather, climate data and a couple of years of streamline flow monitoring. There is a lot of spadework that is involved prior to actually applying for the mine permits for the larger deposits.
EQ: It certainly sounds like you're just waiting for the green light at this point, and are really focused on being diligent throughout the whole process, particularly considering the size and opportunity of your project.
Gardiner: It's nose to the grindstone. It will pan out, and you've just got to keep going at it. I'm very confident that this project will be mined. Again, it just comes down to the question of how big it is. That impacts how it's mined, how it's processed, the rate that it's mined, and all that kind of stuff, but the profitability seems to be the expectation no matter the size. It is really important to get a good handle on the size of the deposit at this juncture in the game.
In the interest of full disclosure, we call the reader's attention to the fact that Equities.com, Inc. is compensated by the companies profiled in the Spotlight Companies section. The purpose of these profiles is to provide awareness of these companies to investors in the micro, small-cap and growth equity community and should not in any way be considered as a recommendation to buy, sell or hold these securities. Equities.com is not a registered broker dealer, investment advisor, financial analyst, investment banker or other investment professional. We are a publisher of original and third party news and information. All profiles are based on information that is available to the public. The information contained herein should not be considered to be complete and is not guaranteed by Equities.com to be free from misstatement or errors. The views expressed are our own and not intended to be the basis for any investment decision. Readers are reminded to do their own due diligence when researching any companies mentioned on this website. Always bear in mind that investing in early-stage companies is risky and you are encouraged to only invest an amount that you can afford to lose completely without any change in your lifestyle. Equities has been compensated with cash, common shares and/or warrants for market awareness services provided.

DISCLOSURE: The views and opinions expressed in this article are those of the authors, and do not represent the views of equities.com. Readers should not consider statements made by the author as formal recommendations and should consult their financial advisor before making any investment decisions. To read our full disclosure, please go to: http://www.equities.com/disclaimer