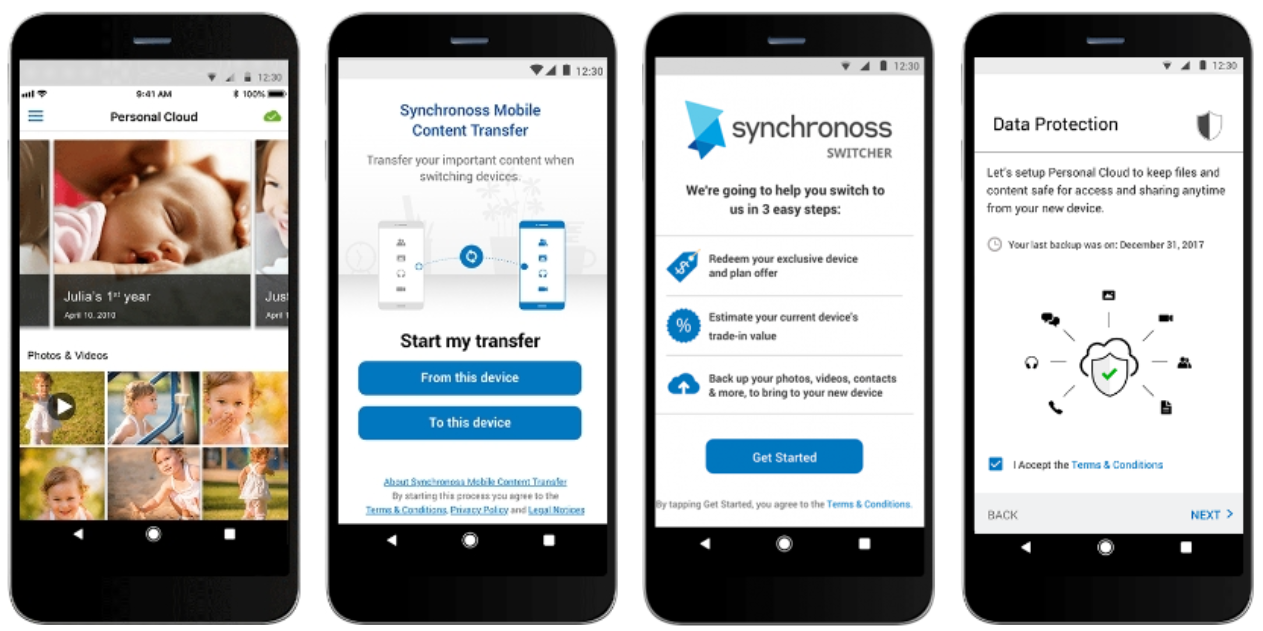 COVID-19 has impacted every company in every sector. Some have shown growth like Amazon, Walmart and Target. Others are doing business the same as always, like Qualcomm, AT&T, Verizon and T-Mobile. The vast majority of companies have taken a temporary hit due to the pandemic.
The good news, however, is we are starting to see a rapid recovery in some areas as the marketplace re-opens. It is expected that many businesses in certain industry sectors will see a rapid return to growth.
This is where I see Synchronoss Technologies, Inc. The company is in a very fast-growing and changing wireless space and it offers an important service to mobile networks — one that gives it a long-term competitive advantage.
The stock market will be full of erratic positive and negative movement for quite a while as the world comes back to normal over the next year or two. Then again, this is the erratic world we've been living in for many years now.
I expect companies in growing or changing industries will continue to move forward.
Even as we wrestle though the new realities of COVID-19, companies are still moving ahead preparing for the new and changed marketplace of tomorrow.
Different companies in different sectors of the telecom and wireless industry are continuing to grow as we move forward. Think about 5G, telemedicine, telehealth, shopping, automotive and so much more.
Synchronoss customers are the wireless networks, globally. And wireless networks are not slowing down in their 5G expansion. And if all competitors offer 5G, they will all need a competitive advantage to win in the marketplace
That's the business Synchronoss is in.
Zachs Equity Research says Security of Internet showing strong growth
Zacks Equity Research says this Security of the Internet sector is showing strong growth. This is very true, and this is part of the Synchronoss story.
Security of the Internet is important for companies and individuals and is becoming more important as we move forward. 2019 was the year where we started to pay attention to the breach of privacy and security among many online, social media and some wireless companies.
This is becoming a rapidly growing sector which will continue to get more important as it gets more attention from the US Government and the media.
Protecting user security and privacy is a growing sector
2019 was the first year we really paid attention to this growing problem with US Congressional hearings and lots of media coverage. Recently events now have us debating how much protection social media companies should have.
I expect as COVID-19 fades, attention will once again be focused on these companies and the violation of privacy and security going forward.
Through the last several years, Synchronoss has shown solid growth until the recent coronavirus quarter. The expectation is this solid growth will continue going forward after the coronavirus issue subsides, especially since the company is in an increasingly important space.
The wireless industry continues to grow moving forward and all carriers need the competitive differentiator that Synchronoss offers to keep their customers satisfied and protected.
What Synchronoss does and who their customers are
Synchronoss says it focuses on helping wireless carriers maximize their growth while lowering their costs and improving the customer experience. They do this through a number of services that customers want.
Some of the companies they work with are AT&T, Verizon, BT, Assurant and more. They offer services like the Synchronoss Cloud, e-mail, customer experience, Synchronoss Out of Box Experience (OOBE), enterprise IoT and much more.
Wireless carriers globally are starting to realize how companies like Synchronoss can help them gain a competitive advantage in the new 5G wireless marketplace — something that will help these carriers increase their customer satisfaction ranking.
There are many of these kind of companies in the wireless industry. Companies that are not as well known, but who are important and often rapidly growing companies and will continue to be on this fast-growing 5G wireless track for years to come.
Even though the vast majority of companies face the COVID-19 slowdown, some companies are more important than others. As we get back to work, the wireless industry will continue to upgrade to 5G, and every network will be looking for a competitive advantage to help them win. This is the Synchronoss story.
Jeff Kagan is an Equities.com columnist. Kagan is an Industry Analyst, Thought Leader and Influencer focused on Wireless, Telecom, Pay TV, Cloud, AI, IoT, Tele Health, Healthcare, Automotive and Self-Driving cars. Email him at [email protected] His web site is www.jeffKAGAN.com. Follow him on Twitter @jeffkagan and LinkedIn www.linkedin.com/in/jeff-kagan/
_____
Equities Columnist: Jeff Kagan
Source: Equities News