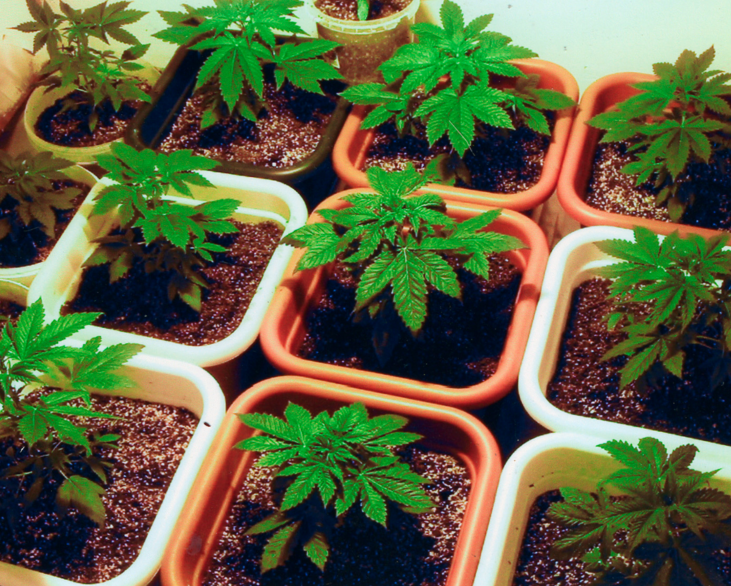 Anyone that has even a vague degree of familiarity with the cannabis industry will tell you that it has the potential to use tremendous amounts of resources. Be it from lighting, water use or the disbursement of nutrients, growing marijuana on any kind of a large scale is bound to consume energy. It's for this very reason that those participating in the space must do so with a clear emphasis on using sustainable gardening techniques, renewable energies, and sustainable technologies. Those with an influence on relevant legislation must ensure for the passage of well-thought out, environmentally conscious cannabis laws.

As a plant, marijuana is very needy. Various statistics have been developed regarding energy requirements involved in growing the plant, such as the idea that a single cannabis plant needs six gallons of water per week. Even indoor grows, which require less water use, generally require the use of LED or HPS (high-pressure sodium) lighting to provide energy that outdoor plants receive from the sun. There's no question that regardless of the ways with which growers develop their crops, they'll be using large amounts of energy in the process.
The only remaining suitable option that allows for the reconciliation of growers' profits and the well-being of our natural environment is the use of sustainable energy, specifically introduced through legislation. Oregon's Measure 91, as an example, allowed for legal, recreational use of the substance within state boundaries. The measure's home cultivation clause codified cannabis as part of an American outdoor garden, as well as prevented the formation of big business monopolies and genetic patenting. States that look to pass safe, responsible cannabis legislation should be sure to include clauses similar to those like the aforementioned invoked in Oregon's law.
In addition to the passage of legislation similar to that of Oregon's (at least in the realm of sustainable practices), the federal government's decision to recognize cannabis as a legal crop plays a significant role in the energy consumption methods utilized by growers. Given the fact that marijuana is still classified as a Schedule 1 substance, it is unable to receive the Department of Agriculture's organic label, which would allow for the establishment, regulation and enforcement of environmental standards. Cannabis growers, much like any other profession, are going to be focused on maintaining high profit margins, and it's unreasonable to expect them to look towards hypothetically costlier options for energy use without any governing body enforcing regulations that require such decision-making.
Ultimately, while it serves a variety of purposes that pass on benefits to taxpayers, consumers and patients, the cannabis industry leaves something to be desired in terms of sustainable energy practices. To be fair, it's safe to say that other corporatized industries far outweigh the cannabis space in total energy consumed through general activities; however, the bar is high for those in this industry, given the stigma often attached to growing the plant. It's up to participants in the cannabis space to set a strong example for other industries, and it's up to legislators on federal and state levels to pass environmentally conscious, well thought out cannabis legislation, so as to ensure for the well-being of our environment.
Eli Bilton is the CEO of the Attis Group, an Oregon-based cannabis company.
DISCLOSURE: The views and opinions expressed in this article are those of the authors, and do not represent the views of equities.com. Readers should not consider statements made by the author as formal recommendations and should consult their financial advisor before making any investment decisions. To read our full disclosure, please go to: http://www.equities.com/disclaimer