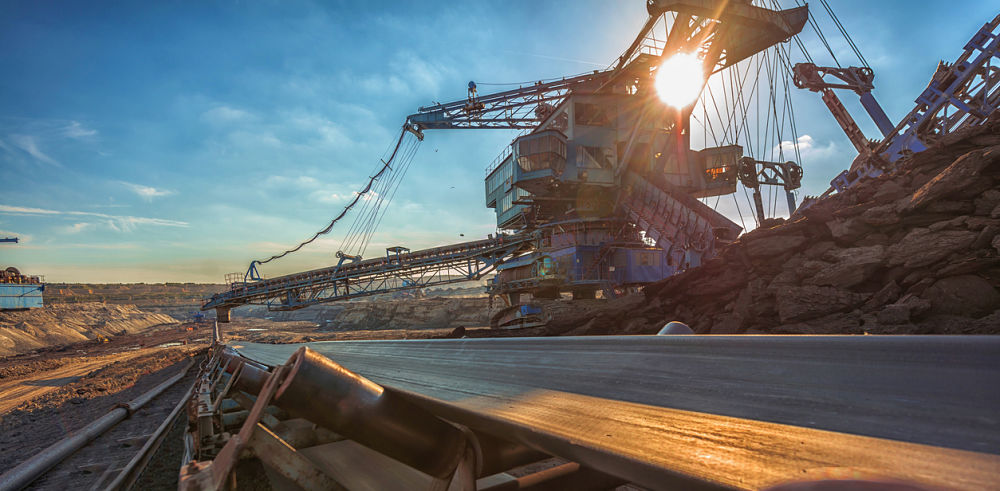 The intersection between mining – a leading revenue generator for many in Latin America – and environmental conservation is an area of increasing importance. More than ever, public and international interests advocate sustainable practice in many areas of business, and mining is no exception.
This pressure places the challenge on mining governments to seek alternative methods for exploring a traditional sector, leaning on innovations by industry leaders to preserve as best they can the natural treasures of their countries. We explore how innovation can support an environmentally friendly and prosperous mining sector in Latin America, and what leading mining countries are yet to explore in this space.
Overview: Latin American Mining Hotspots
Briefly, the four largest mining economies at present are Chile, Peru, Mexico and Colombia. Their specialties are listed in the table below.
Brazil stands as the region's top miner and the world's greatest producer of iron-ore, raking in around US$30 billion in annual exports. Chile, another successful mining giant, produces around 28% of the world's copper, and holds 54% of the world's known reserves for lithium. Mining contributes to around 10% of its GDP. Peru and Mexico are silver and gold-producing powerhouses – Peru being number 2 worldwide for silver production and number 1 in the region for gold. Mexico likewise contributes to about 20% of global silver supply, and is the eighth largest gold producer in the world.
Global value in Colombian emeralds has increased significantly in recent years, fetching around US$90,000 per carat for their superior quality and colour. Clearly, these countries' economies rely on momentous movement of natural resources from their mines to global consumers.
One shouldn't only look at the leader board to forecast the region's mining future, however; recently, Ecuador and Panama have taken steps to open up their mining economy, boasting reserves of gold, silver, copper, and molybdenum that have laid untouched for decades.
Regional Sustainability Agenda
Of increasing global concern is mitigating climate change and the by-products of consistent labours in areas like mining that contribute to environmental degradation.
The difficult task at hand for these governments is to therefore maintain crucial revenue inflows while pushing cleaner practice. Due to the different political and economic climates across Latin America, sustainable development measures vary from one country to the next.
The United Nations Economic Commission for Latin America and the Caribbean, known as ECLAC, identifies 17 sustainable development goals for the region, in a road map out to 2030. Of these, those closely related to environmental conservation include:
Affordable and clean energy,
Sustainable cities and communities
Responsible consumption and production
Climate action
Life on land
Life below water.
ECLAC also identifies economic growth and boosting industry, innovation and infrastructure as another two of its sustainable development goals. In order to realize these goals, emphasis will be placed on opportunities for intersection of commercial success and environmental care.
Challenges for LATAM Miners
The region's mining operations face several challenges, felt by major mining countries at varying degrees. Latin American countries each possess rich, diverse histories thanks to their indigenous communities. It's no secret that the consumption of large-scale mining operations often clashes with environmental safeguarding efforts, but some traditional mining practices raise significant alarm.
Socio-environmental issues can also dichotomize the efforts of governments to encourage economic growth via mining against a perceivably greater responsibility to preserve natural surroundings.
Thus, one great challenge mining companies face is the consultation element of an exploration project. Colombian mining companies endure public "water versus oil" diatribes, polarizing them against a strong public will to put basic needs and environmental conservation first. In this, public perception – particularly in indigenous communities – targets mining's massive consumption of natural resources, and pressures the government to seek economic self-sufficiency through more "honourable" means.
In Ecuador, new policies introduced this year pare back historically shaky regulations on government intervention in mining. However, the public voice has spoken out against moving ahead with large-scale projects without community consultation. Last month, Ecuadorian courts ruled against a requested referendum for community consultation on one of the country's largest proposed mining projects. Local activists are concerned with the impact of Australian company SolGold's Cascabel copper, gold and silver mine on the environment and local water supply.
Cultural differences and the significance of natural resources to local communities can lead to clashing regional political perspectives, and stymie peripheral operations to mining such as transport and facility infrastructure development.
Innovation Paves the Way for Best Practice
Support for mining operations has previously been the driving force behind some of the region's great engineering innovations, such as the establishment of railways through the vast Andes mountain range. There's no reason why countries can't again facilitate the sector's new quest for greater sustainability through innovative thinking.
Market observers Doblin posit three different areas, and several sub-sets of those areas for innovative potential. The three areas to focus on are corporate configuration, product outcomes, and customer experience.
Though a broad concept, innovation can be applied at a number of points on the exploration and mining industry conveyor belt. Keep in mind that innovation doesn't have to refer exclusively to technological developments. Retaining knowledge through long-service staff and bringing in bright sparks with new ideas also aids a collaborative effort to marry practical technical expertise with contemporary ideas.
Mining companies and governments should consider how they can bring sustainability into areas such as the Process, Product System and Performance, and Service areas. The key driver behind this innovation should focus on leaving positive legacies for both local communities and surrounding natural environments.
Great Innovations in Mining
Moves are already being made in the mining sector towards greater sustainability, though they may not yet be easily accessible to the developing region. One way for Latin America to attract greater sustainable practice is to consider the merits of mining companies bidding for contracts before they're awarded.
Consider some of the most popular innovations developed in the mining sector in recent years:
Protecting workers with mining simulation training and improved mining safety equipment
Equipment powered on alternative energy
Application of 3D mapping technology and x-ray diffraction for precision and waste reduction
Automating systems such as rail and tunnel borers, and elements of centralized mining sites
Ore consumption techniques using microwaves in place of water and energy
Excavator innovation with the introduction of hydraulics
Optimizing water management systems such as slurry pumping.
Further progress in alternative energy sources and protecting the safety and wellbeing of staff will bode well for Latin American mining giants. Incentivizing investment in these areas may contribute to a greater harmony between mining and environmental preservation.
Community Consultation is Key
Challenges for the consultation phase of a mining project lay in the apparent confusion regarding its place in the exploration process. In a study of 68 public consultations for mining projects in Peru, Argentina, Colombia and Guatemala, local responses to large-scale mining projects have been largely negative. One core pattern noticed in the study was that most of these consultations were driven by environmental lobby groups, rather than being spearheaded by government as part of an official consultation procedure.
Consider consultation as an innovative approach in its own right; governments and mining companies must navigate the rightful place of public communication against the process for authorizing and awarding mining licenses. Front-footing intentions for large-scale mining projects and bringing the community along with them facilitates local buy-in and mutual effort invested into taking sustainable measures in mining exploration.
Focusing on the deliverables to the community and establishing strong environmental policies will ensure smoother operations and greater trust and support for a mining company in their region. Further, mining companies can collaborate with local groups to find ways to build sustainable legacies that benefit both the local population and their environment.
___
Equities Contributor: Craig Dempsey
Source: Equities News