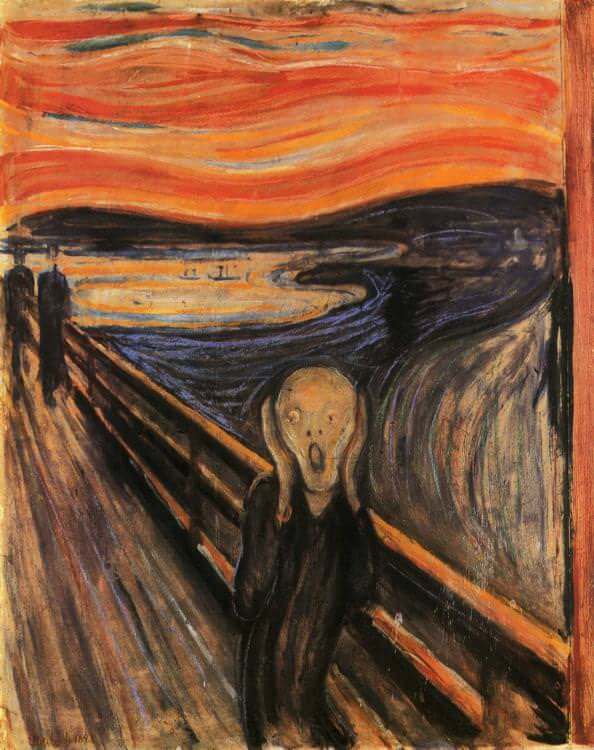 Image: Edvard Munch's The Scream. Source: EdvardMunch.org
By Ira L. Rosen, CFEE, Assistant Professor with Temple University's School of Sport, Tourism and Hospitality Management
Many of us in the festivals, events and meetings industry have spent the last few weeks contemplating whether to hold or cancel our events. The decision by South By Southwest (SXSW) to cancel has driven this previously rational discussion into fits of madness. The immediate economic impact for Austin is devastating. According to an analysis by Greyhill Advisors, SXSW 2019 generated an economic impact of almost $356 million. What's next: Coachella (which h recently announced a postponement), the NCAA Final Four, the Olympics?? If similar size events cancel, the economic impact will reach billions of dollars lost and could easily throw the country into a tourism/event apocalypse not unlike what we experienced after 9/11. The trickle down economic and social impact is frightening as these cancellations affect everyone from C-Suite executives to hourly cleaners and security guards in convention centers. Can the meetings and events industry survive? The short answer is yes, we can. But first, we all need to take a deep breath.
As of this writing, there are no federal travel restrictions, so if your event is in the United States, monitor the situation carefully, but think long and hard about cancelling. Try to base your decisions on rational thought processes. Part of the challenge we face is that historically-trusted sources (media, government, scientists) are not trusted in the way they once were, so we are relying on sometimes misleading, inaccurate and even false information. Recognize that if your event is in the next two months, your decisions need to be evaluated differently than if your event is in 6 or 9 months. Also, is your event or meeting an international one and if so, where is it happening? First, recognize that I am not a lawyer, an accountant nor an insurance broker, so please do not take this advice as legal, financial or insurance gospel. However, this advice is based on a long career in the industry. Prior to a go/no go decision, I suggest you consider the following:
Consult your legal counsel with regard to contracts. Is there a valid cancellation clause in the contract? Are there exclusions and if so, for what?
Consult your insurance provider. What is your liability if someone gets sick at your event? Can they prove direct causation?
Consult with credible sources, such as your local health department or office of emergency management, industry associations and the CDC. One of the best resources is meetingsmeanbusiness.com. Do not rely solely upon the media.
Second, recognize that at the end of the day this needs to be a business decision based on concrete and rational data. If you choose to have your event take place, recognize that attendees may have valid questions. Formulate a response and publish it everywhere. A great example of this is from an industry convention which is taking place in Las Vegas at the time of this writing: The Special Event/Catersource.
If you decide to cancel, what are the financial ramifications? Can I recover my expenses? Can I claim lost revenue on my taxes? Take a moment to review your force majeure (Act of God) and cancellation clauses in your contracts and in your insurance policies. If your event is in a few months, do this now, although making changes might prove difficult. If you have the time, come up with several contingency plans sooner rather than later. The bottom line is to not give in to hysteria and panic, but to make your decisions based on the best information available today.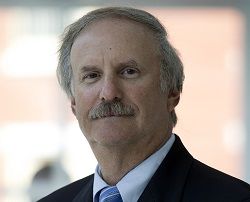 About the Author: Ira L. Rosen; CFEE is an Assistant Professor with Temple University's School of Sport, Tourism and Hospitality Management. He teaches several event management courses and is the Program Director for the School's award-winning Event Leadership Executive Certificate Program. Additionally, for over thirty years he has owned and operated Entertainment On Location, Inc. (EOL), a full-service event consulting company based in New Jersey. EOL has done extensive production and consulting work for major events and clients throughout the world. Prior to opening EOL, Ira worked for over seven years with Radio City Music Hall Productions. His production background includes multi-million dollar parades, major corporate events around the world and meeting management projects for many different organizations. Ira has spoken and done training programs around the world and he has written extensively on topics ranging from risk management to sponsorship to the financial and operational management of events. He has been a featured speaker at conventions and conferences around the world. Ira holds Bachelor of Arts and Master of Arts degrees from Montclair State University in New Jersey and is a Certified Festivals and Events Executive (CFEE). In September of 2005, he was inducted into the IFEA Hall of Fame, becoming one of only 60 people in the world to hold this honor
_____
Equities Contributor: CommPRO Global
Source: Equities News