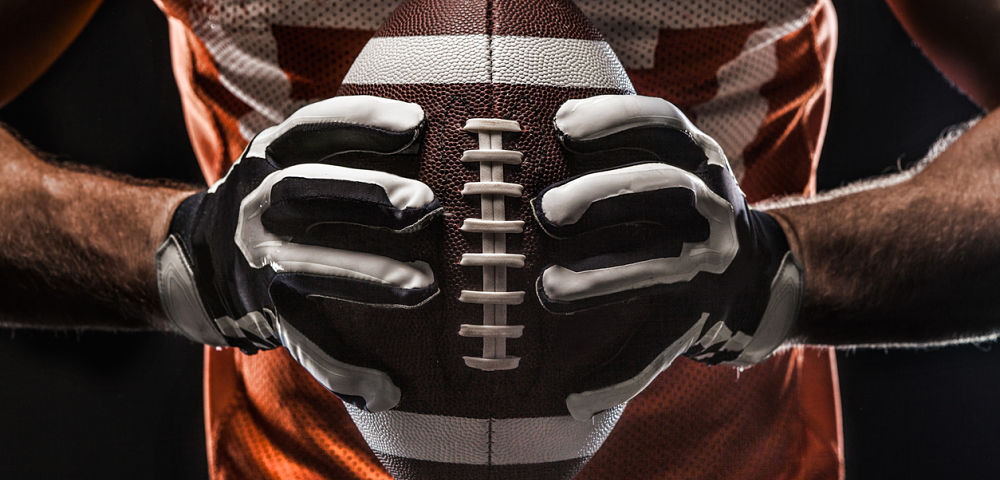 An historic moment took place on Monday when the Supreme Court ruled 6-3 to reverse a 26-year old federal law that kept some states from legalizing sports betting. Immediately after the decision was passed down, daily fantasy sports company DraftKings made it known that they were entering into the sports wagering business. Public companies engaged in the gambling space, including Caesars (CRZ), Empire Resorts (NYNY) and Boyd Gaming (BYD), saw their stocks surge on the potential for more business.
"This [Supreme Court ruling] is really going to change how betting is done across the country," said Greg Lambrecht, CEO of SinglePoint, Inc. (SING).
The Supreme Court decision couldn't have been more timely for SinglePoint, which announced that it was making an investment in StakeHaul, the number one social betting app in the iTunes App Store. The Phoenix-based blockchain technology and digital payments company is banking that utilizing its technology, StakeHaul can capture share in the U.S. betting industry that has a potential value of $150 billion, according to the American Sports Betting Coalition.
But acquiring the interest in StakeHaul isn't SinglePoint's initial foray into the sports betting space. The company had already made prescient moves to invest in daily fantasy sports (DFS) companies GoDraft and DraftFury in 2016, positioning SinglePoint now to compete with bigger peers like DraftKings and FanDuel in a fantasy sports market estimated by IBISWorld to have reached $7 billion last year.
Like any other nascent industry, DFS fought through some headwinds as regulators hammered out laws to provide oversight. In the summer of 2016, New York gained publicity for legalizing fantasy sports. This helped set the tone for other states to follow.
"SinglePoint is hopeful that with the new regulations in place, [GoDraft and DraftFury] will resume their hypergrowth trajectories as states across the country prepare to quickly move forward to offer sports betting," the company stated in Tuesday's news release.
StakeHaul differentiates itself by filling a void in the betting space in allowing people to easily make wagers against each other and holding the loser accountable to pay-up. Although it could be, the bets don't necessarily have to be on a sporting event, nor do they have to include money as the spoils. The wager could be that a friend couldn't do 50 pushups, who the winner of a reality television show will be or anything else that makes you say, "Wanna bet?"
The platform keeps track of all the pertinent information, tracks and manages all the details. It also includes in-payment processing, enhanced social features and a trash-talking component to keep things lively for those that choose.
The Blockchain Factor

SinglePoint intends to further differentiate StakeHaul from other betting platforms by leveraging its expertise in blockchain. Blockchain is the immutable decentralized ledger technology most famously known for serving as the core technology logging transactions of the cryptocurrency Bitcoin. More broadly, blockchain is widely heralded for its potential to revolutionize the way the world conducts and documents all types of transactions, safely storing them in a manner that one is time-stamped to another at different locations around the world.
By incorporating blockchain into sports betting, SinglePoint will cement its position as a first mover in the space, while making transactions safer and more efficient, thus improving its bottom line. Moreover, the platform will appeal to users wishing to transact in digital currencies, adding to the list of features that DraftKings and FanDuel lack.
"StakeHaul provides a different approach and believes it can penetrate the huge betting market…it has already shown its capabilities to do so," said SinglePoint on the matter.
Looking to get in front of the blockchain movement, SinglePoint has been implementing the technology in various industries. ShieldSaver, a subsidiary of SinglePoint, this month inked a deal to bi-laterally share detailed information on vehicles with CarFax for use with pertinent parties, such as insurance companies and dealers. ShieldSaver is working to build the infrastructure to store the information on a blockchain-based distributed ledger. Another agreement was struck with ORHub to architect a blockchain solution for healthcare applications, namely in the hospital setting.
To help spread its blockchain initiative worldwide, SinglePoint attracted millionaire Kevin Harrington, a marketing guru and original shark on CNBC's hit investment show "Shark Tank," as its national spokesman. A televised advertising blitz is in final production and near a launch on popular networks.
The company also is bringing blockchain into different components of its legal cannabis businesses.
Supreme Court Decision Spills Over

The Supreme Court decision to support a state's autonomy in legislation even if it doesn't exactly align with federal policy could have a cascading effect across the country. The ruling should reverberate nationwide on the hot button topic of legal marijuana, which remains illegal as a Schedule I drug at the federal level, but is allowed in 29 states and the District of Columbia for medical usage and nine states and D.C. for recreational use.
The fed's stance on the matter has been murky at best after Attorney General Jeff Sessions repudiated a law from the Obama administration that let states set their own marijuana laws without fear of punishment from the federal government. In direct contradiction to Sessions' decision, President Donald Trump last month promised to stand behind letting states set their own policy without intervention from the Justice Department.
The high court's ruling and Trump advocating for state's rights cumulatively have implications that can support both the sports betting and cannabis industries. SinglePoint, whose DNA is really all about digital payments and blockchain innovations, is filling gaps in both with its aggressive acquisition model coupled with its organic model of developing proprietary technology.
---
In the interest of full disclosure, we call the reader's attention to the fact that Equities.com, Inc. is compensated by the companies profiled in the Spotlight Companies section. The purpose of these profiles is to provide awareness of these companies to investors in the micro, small-cap and growth equity community and should not in any way be considered as a recommendation to buy, sell or hold these securities. Equities.com is not a registered broker dealer, investment advisor, financial analyst, investment banker or other investment professional. We are a publisher of original and third party news and information. All profiles are based on information that is available to the public. The information contained herein should not be considered to be complete and is not guaranteed by Equities.com to be free from misstatement or errors. The views expressed are our own and not intended to be the basis for any investment decision. Readers are reminded to do their own due diligence when researching any companies mentioned on this website. Always bear in mind that investing in early-stage companies is risky and you are encouraged to only invest an amount that you can afford to lose completely without any change in your lifestyle. Equities has been compensated with cash, common shares and/or warrants for market awareness services provided.