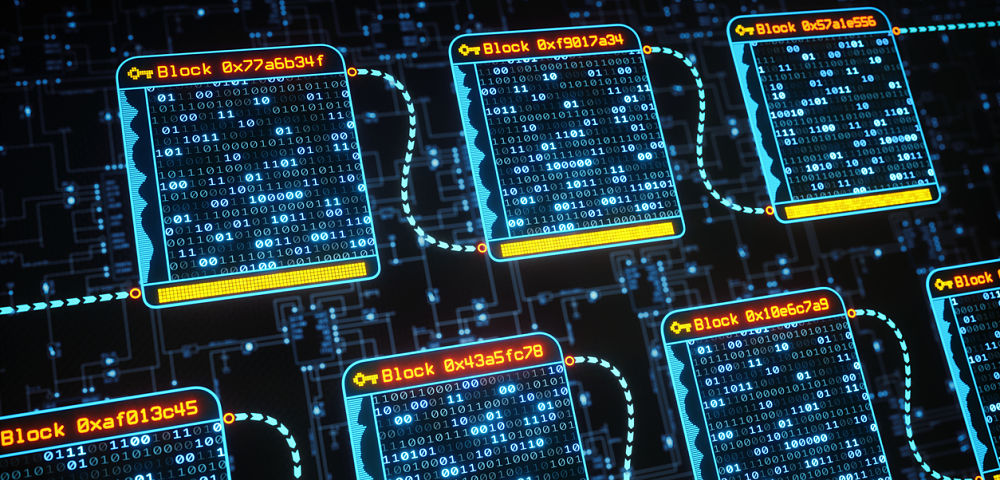 The malleability of blockchain technology to be transformed and utilized across differing industries is a major pro that has probably garnered some side-eye from critics who are skeptical about just how considerable the benefits can be. One of blockchain technology's most touted features is the completely decentralized basis that the network is built on. While there is no central authority to look to to maintain dominance over the minute details of how the peer-to-peer network of nodes is run, all transactions are individually-verified through the use of complex algorithms that result in a theoretically-unalterable new 'block' added to the chain, making duplication and manipulation highly improbable.
One industry that continues to be set abuzz by the possibilities of blockchain technology is supply chain management. Supply chain management is, quite simply, the amalgamation of business practices that cover the flow of products and services between consumers, suppliers, and producers. Some aspects of this definition may shift slightly depending on the industry in question, but at its core, supply chain management is concerned with how to best move products that will leave consumers satisfied with their purchases, while allowing producers and suppliers to enjoy comfortable revenue. Of course, as the global supply chain spans oceans and thousands of miles of land, there is increased complexity, especially for some businesses that are not sure of the how and when of how their products are made, much less how best to have them delivered to their consumers. One businesses supply chain alone can include dozens, if not hundreds of stages, which can be a recipe for a disastrous consumer experience.
Below are three major supply chain issues that can be remedied by utilizing blockchain technology:
Lack of Efficiency
The global supply chain is undoubtedly complex, tasked with unresolved issues that have long contributed to mistimed deliveries, loss of product, and inefficient deliveries to consumers. All of this has contributed to the hundreds of billion dollars of lost revenue each year. From poorly managed inventory, and unsophisticated payment practices, to delivery distance metrics that cost more than they accomplish, businesses lose hundreds of thousands of dollars a year due to unsophisticated practices.
Working steadily to build the MOVA app that leverages Ethereum blockchain technology, MOVA Inc. aims to provide durable links between producers and shipping providers in the global supply chain with automated Smart Contracts, real-time GPS capabilities to track the movement of product, as well as incorporating built-in incentivisation mechanisms that will administer instant payments to the relevant parties. The overall goal is to encourage improved efficiency and make the working lives easier on all levels of the supply chain, from the warehouse to the boardroom, while using a secure, automated platform.
Inconsistent Inventory Management
Some fledgling businesses can often find themselves scrambling to not just make ends meet, but to also ensure that they have enough product in their inventory to keep up with demand. While consumer demand is not usually seen as a bad thing for any business, if you're consistently unable to fulfill orders, your business' path to success has the potential to be derailed, with no promise of recovery. Everything from sourcing raw materials, developing products, production, and the information systems that coordinate all of these processes, is involved in inventory management.
Attempting to keep track of inventory across multiple locations, often multiple countries, as well as accurately forecasting the parameters for the amount of inventory that you will need to keep everything running smoothly, can all be made easier by solutions rooted in blockchain technology. Walmart WMT and other food giants, for example, have teamed up with multinational tech company, IBM, to explore the ways in which blockchain technology can be leveraged to keep track of the sources of the food that are sold to consumers in their stores. The main idea is for the blockchain to hold an unbiased record of where their most common food imports, like chocolate, pork, and bananas, come from, how they are processed, how they are stored, as well as accurate sell-by-dates that their consumers wouldn't have a need to worry about.
Barriers To Cross-Border Payments
The far-reaching global nature of the supply chain that fuels everything that we consume can sometimes hit a snag when it comes to making payments in exchange for goods and services across national borders. The last thing that a business needs is for their supply chain flow to be disrupted by a simple thing like completing payment for an invoice for an integral part of the journey. Harking back to the decentralized nature of blockchain technology, transfer of funds can be made between parties without regard to either's geographical location, or banking affiliations. With this option, companies are able to make quicker payments for less out-of-pocket processing fees, all while ensuring that deadlines for production and delivery are kept on track.
Payment processing giant Mastercard MA has already begun facilitating payments through their own proprietary blockchain network, making it clear that cryptocurrency is a mainstay for completing transactions, and is only poised for even wider mainstream adoption.
The potential that blockchain technology has to propel global supply chain management into an era where ease, reliability, and profitability are the main components, can be dizzying, especially for small businesses that may just be taking the steps necessary to expanding their offerings globally. The security of sensitive data shared between parties, smart contracts that ensure no one involved is at a disadvantage, as well as the ease of completing payments across borders without hitting a bump in the road, are enough to convince that blockchain technology can change the face of how your business operates. Greater efficiency and more transparency granted by the use of an unalterable blockchain will fortify your supply chain along each step, resulting in higher quality products, more satisfied consumers, and a higher profit margin.