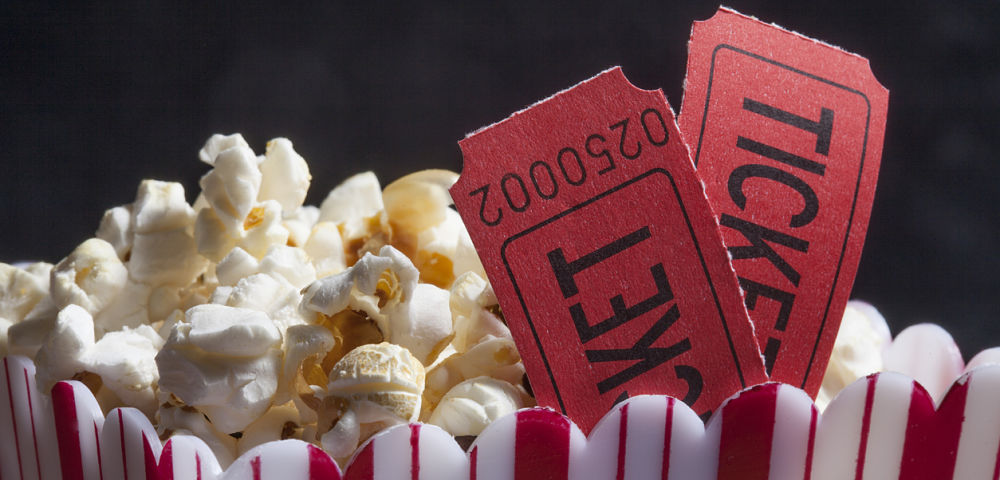 There is too much of a good thing.
At the end of 2017, with both The Last Jedi and Jumanji: Welcome to the Jungle packing them in, it seemed like both the Star Wars franchise and The Rock were two of the safest box office bets in Hollywood. In two years, the revival of the space opera series had produced three $1bn+ megahits, including the relative gamble of a spin-off adventure while Dwayne Johnson had somehow managed to turn the sequel to a 22-year-old, moderately successful family film into a $923m smash, Sony's biggest hit to date. But this summer, audiences turned their back on both.
Disney DIS had been spacing out their Star Wars installments by a year but just five months after The Last Jedi, Solo: A Star Wars Story bounded on to screens and the overwhelming response was one of utter fatigue. It limped towards less than $400m globally, a number that's particularly problematic given its bloated $275m budget, making it the sixth most expensive film of all time. It's led to a reported rethink of the ambitious one-a-year strategy, putting into question just how much of the Star Wars universe people actually care to explore.
Later in the summer, Johnson reappeared just three months after his big-budget B-movie Rampage made a solid $526m worldwide (yet with marketing costs on top, it'll take an estimated two years of home media sales and TV deals to break even). With Skyscraper, he was testing his considerable popularity with his third wide-releasing lead role in just eight months. The ultimate result was rather lukewarm, with the $125m budgeted film making just over half of that in the US and so far failing to cross the $300m barrier worldwide.
Both Skyscraper and Solo, while hardly adored by critics, felt like victims of poor scheduling rather than poor quality. Would Solo have performed better if released during the now synonymous Star Wars Christmas period? Maybe. If audiences had to wait more time for another Rockbuster would they have shown more interest in Skyscraper? Possibly. But it's clear that neither brand is quite as infallible as many had assumed and expectations should be duly adjusted.
Size Doesn't Matter
Given the deluge of big-budget, action-heavy sequels over the summer period, there remains an audience thirsty for counter-programming. In previous years, Fruitvale Station, Blue Jasmine, Boyhood and Begin Again all succeeded against the odds and while 2017 only saw The Big Sick break out, this summer has been a far more rewarding season for indies.
After they stumbled with their last low-budget festival-buzzed horror It Comes At Night (which sank on wide release last summer), A24 saw their second-biggest hit to date with Hereditary, a bleak and brutal film that managed to hold its own in an unlikely time of year. The June release has so far made $44m in the US and almost $80m worldwide, an impressive result given its $10m budget and the clear result of almost universal acclaim and a nifty marketing campaign. The indie distributor has also seen coming-of-age comedy Eighth Grade cross the $12m barrier, despite an overly restrictive R rating (something they combatted with special for-all-ages screenings ).
One genre which saw a major uptick in the warmer months was the documentary. By summer's end, three docs have passed $10m apiece in the US, a not-to-be-sniffed-at achievement given that fewer than 30 films have ever managed the same. Why? Well, the success of RBG (about 85-year-old supreme court justice Ruth Bader Ginsburg) and Won't You Be My Neighbor? (about much-loved children's TV staple Mister Rogers) were seen by many as a response to the increasingly divisive nature of US politics as both praised kind, progressive figures, providing much-needed respite. The third hit, Three Identical Strangers, showed an undying fascination with real-life plot twists, undoubtedly on the increase thanks to a boom in true-crime podcasts and docs on Netflix NFLX.
Audiences Had Little Time for Funny Business
A summer comedy used to be an easy win, an Apatow hit eventually proving as reliable as a superhero sequel, but the formula has been off of late. While Knocked Up, The Hangover, Bridesmaids, Meet the Millers, Ted, Trainwreck and Spy all coasted past the $100m mark, the last few years have seen stumble after stumble with only 2017's Girls Trip managing to land. This summer was another washout with Tag, The Spy Who Dumped Me, Life of the Party and The Happytime Murders all underperforming (the failure of the latter two also putting Melissa McCarthy's bankability into serious question).
The only bona fide success story of the season is Crazy Rich Asians, which technically falls into the category of romantic comedy rather than a full-blown comedy. But like Girls Trip last year, it's a film that's taken a familiar concept and given it a much-needed refresh with a diverse cast made up of criminally underused actors and it's a lesson execs would be wise to keep in mind going into future summer seasons, the genre in drastic need of an update.
Anarchy Sells

While some aforementioned audience members gravitated to warm-hearted true stories, there were also a couple of anarchic hits that showed that others were thirsty for disarray. Horror prequel The First Purge, the fourth in the patchy yet reliably hard-edged franchise, was the most political entry yet, openly commenting on the fractured state of race relations in the US and coupled with a Trump-baiting marketing campaign, it somehow felt like one of the most timely films of the season. Audiences agreed and it's now become the biggest Purge chapter worldwide, with a $130m gross from just a $13m budget.
Boots Riley's whipsmart, genre-defying indie satire Sorry to Bother You was a hit with critics (94% on Rotten Tomatoes), audiences (an impressive $16m in the bank to date) and thinkpiece writers (seemingly endless hot takes still dropping) and it's easy to see why: his anarchic take on corporate America, race, art and performance felt effortlessly of the moment. Similarly, Spike Lee saw his biggest hit in years with BlacKkKlansman, which might have been set in the 70s but its story about confronting and disassembling white supremacy also struck a chord. On a far different yet still provocative note, Deadpool 2 's rebellious response to superhero cinema was also a major draw ($733m worldwide).
Mission: Impossible Is Hollywood's Most Reliable Franchise
Somehow, the most critically acclaimed blockbuster of the summer is the sixth in a series of films starring an actor whose star has been on the wane. Mission: Impossible – Fallout, landing in cinemas 22 years after the rebooted original, has been heralded by many as a franchise best, a miracle given how malformed the franchise seems on paper with a vacant central character and a constantly shifting plot. Audiences were equally enthused with a $538m global haul in a month (expect that to expand considerably when it hits China on 31 August). It's a vital success for Cruise, who struggled to turn The Mummy into the franchise-starter Universal so desperately wanted and whose time as Jack Reacher has come to a merciful end. Given how surprisingly fresh the film felt, it feels like a franchise that has the potential to run on with the inevitable seventh installment feeling like the rare example of a sequel to be excited about.
Marvel's Long Game Has Paid Off
Given the aggressive conveyor belt of Marvel movies over the past 10 years, it's been easy to feel wearied, frustrated and flat-out bored by the procession of interlinked tales thrown our way every few months. But with the release of Avengers: Infinity War, the summer's biggest commercial hit, one also feels a begrudging respect for their overarching plan. Unlike the shambles that is the DC universe, there's been a careful build to this very moment when all the characters collide for, what will be for many of them a final showdown. The long-serving audience came out in droves, turning the film into the fourth-biggest film of all time globally, and critics were also pleasantly surprised with reviews far stronger than the underwhelming Age of Ultron. There were yet more good news for Marvel, with Ant-Man and the Wasp exceeding its predecessor's box office and for now, their position at the top of the food chain remains safe.
Never Underestimate Sharks
The box office potential of a film pitting Jason Statham against a prehistoric shark was one of the biggest question marks of the summer, the entire venture sounding like it belonged on a small screen with a tiny budget. But this year's B-movie revival (kicked off by pre-summer adventures Rampage and Pacific Rim: Uprising) has matched Syfy channel concepts with blockbuster production costs, something of a gamble for all those involved. Initial tracking was a bit damp for The Meg but on release, it defied expectations and has so far made over $320m worldwide in just two weeks.
It's the third shark film to over-deliver in a row (The Shallows and 47 Meters Down were also surprise hits), and while Statham would surely like to take credit for such impressive numbers, the everlasting obsession with underwater beasts is most likely the reason. A sequel to 47 Meters Down hits next summer and we're surely not far away from a reboot of the film that started it all.