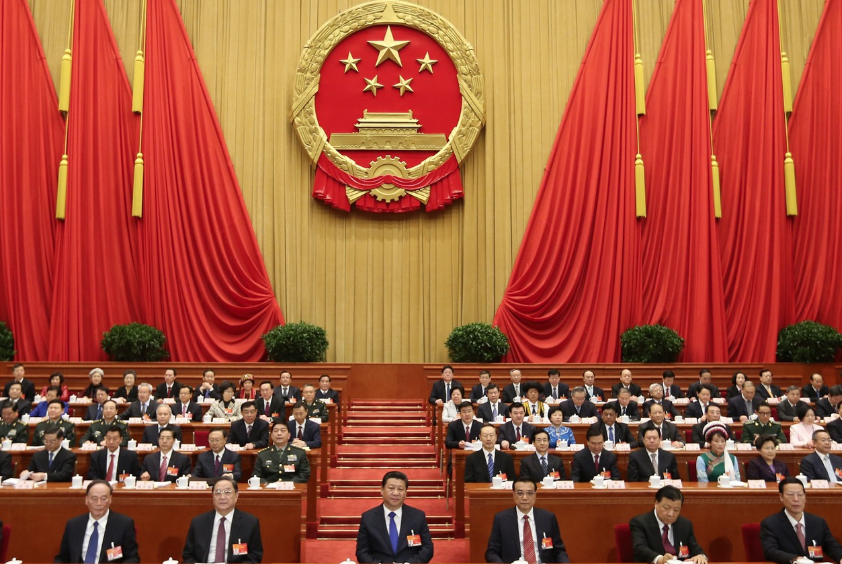 Maybe it's the fact that former New York City Mayor Mike Bloomberg announced he was joining a crowded Democratic field to run for President. It could be the media is more focused on the Patriots-Cowboy Sunday match up or the monster ticket sales for Disney's long awaited Frozen II. Nevertheless, lost in the endless wave of political gotchas and what the Kardashians are doing for Thanksgiving, a small headline out of Shanghai was picked up by Reuters.
China's State Council and Communist Party's Central Office calls for a strengthening of protections through both civil and criminal justice systems and an effective enforcement of penalties. According to Reuters the document goes on to say that, by 2022, China should be making progress in issues that have affected intellectual property rights enforcement… And by 2025 there should be a better system of protection in place.
Whoa, STOP THE PRESSES. Victory is at hand!
After well over two years of hard-nosed negotiations, $Billions in in tit-for-tat tariffs, not to mention the hundreds of $Billions China has stolen from the United States through IP theft and cyber security, is a short comment from a Chinese bureaucrat supposed to end the standoff or suggest the U.S. lay down its financial weapons?
There's little detail in the story, suggesting China is just sending up a trial balloon to see which way the wind is blowing. We've been down this road too many times in the last year. Americans understand China is an adversary in every sense of the word and will likely remain so for years to come. The lack of trust in China and their policies spans both sides of the political aisle.
Some in the press will point out that China is giving in on some key U.S. demands, while others will say it's nothing. The truth rarely lives on the extremes and, like most things in life, usually lies somewhere in between. Did China blink? Maybe, but we're going to need a clear path, details and a realistic timeline for compliance and enforcement. Time will tell if this an olive branch or Trojan Horse? I'm hopeful but have been left at the altar before.
Adding to the complex nature of the talks, on Wednesday, the House of Representatives passed two bills a day after the Senate in support of the protesters in Hong Kong. In addition, one of the bills prohibits export of certain nonlethal munitions used to quell riots.
Both bills were passed with overwhelming support confirming my earlier comments that the Chinese threat is now a bipartisan cause. China has of course threatened retaliation but what would that look like? Walk away from the trade talks? I'm not even sure that's an effective weapon anymore. Each threat from either side has witnessed diminished reactions from market participants. Some of the selloffs following the President's latest tweets or press releases out of Beijing could be measured in hours.
The threat could be military in nature but would likely amount to two superpowers merely posturing as each country juggles military assets in a setting designed to antagonize the opposition without forcing a concrete response. This has been going on for the last 60 years. Yes, it's dangerous and accidents can and do happen.
Meanwhile, millions have turned out in Hong Kong for district elections Sunday. This morning's headlines read Hong Kong Voters Deliver Landslide Win for Pro Democracy Campaigners. Hong Kong, trade and a new entry for the Democratic ticket by former New York Mayor Michael Bloomberg head the list of stories to digest in a shortened holiday week.
Happy Thanksgiving everyone!
_____
Equities Contributor: David Nelson, CFA CMT
Source: Equities News