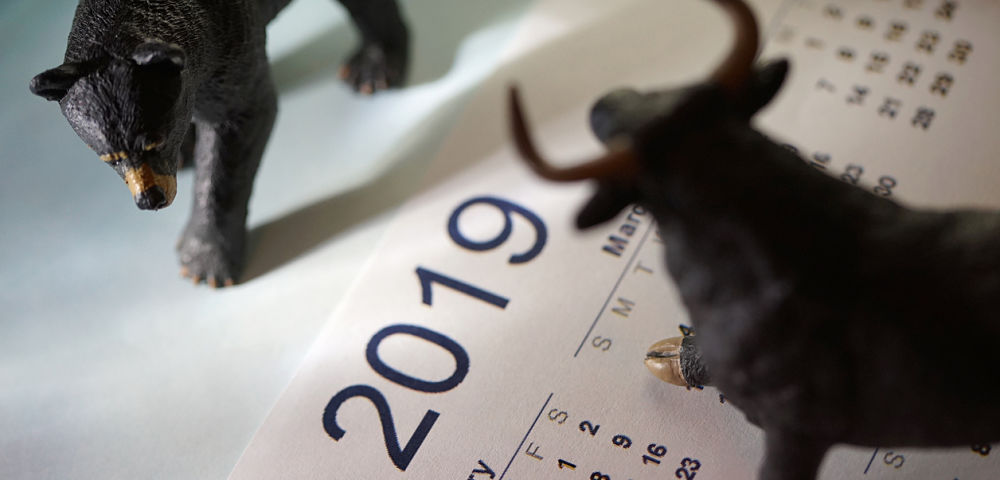 The market is deeply oversold and trying to bounce as 2018 comes to an end. 2018 will go down in history as a crummy year for Wall Street. The year began with a strong rally as 2017's record run continued into January 2018. Then, out of nowhere, sellers showed up in February and the market quickly fell into a correction. That was short-lived as the bulls showed up and spent the next 6-8 months sending stocks to fresh record highs. Then, in August-September, the major indices topped out and stocks plunged into a new bear market in the fourth quarter of 2018.
In fact, December was on track to be one of the worst December's since the Great Depression (until the plunge protection team was called in to help on Christmas Eve). Remember, the last week of the year has a very strong upward bias. The big question is what will happen in January. Unless, we see a massive change in either monetary or fiscal policy, odds favor lower prices will follow. Conversely, if we get clarity on any of the big issues that has been weighing on the market this could be a very shallow and short-lived bear market. Until then, this appears to be another violent bounce in a bear market.
Monday-Wednesday Action
On Monday, stocks plunged again as investors continued to aggressively dump stocks. Treasury Secretary Mnuchin called the CEOs of major banks to shore up confidence as sellers continued to pound stocks. The last full trading week of 2018 was the largest weekly decline for Wall Street since 2008! The Russell 2000 and the Nasdaq Composite both fell into bear market territory and that clearly is spooking major investors. Stocks were closed on Tuesday for Christmas.
Not surprisingly, one day after Mnuchin called the Plunge Protection Team, the Dow soared 1,000 points! That is not an insignificant sum and it was the largest single day advance since the financial crisis. Remember, the biggest up moves occur during bear markets so it is not surprising to see the market rip higher as we enter the early stages of this bear market.
Thursday & Friday Action
On Thursday, stocks opened sharply lower and fell over 600 points before another late day reversal appeared out of nowhere and sent the market closing up over 200 points. That ladies and gentlemen is the definition of the plunge protection team. In the short term, clearly the call Mnuchin made on Monday is working. The only question now is how long will this little rally attempt last? Remember, stocks are extremely oversold and way over due to bounce. Next week is another shortened holiday week and the real test will be to see how stocks act in January, because historically, December has an upward bias, but January can go either way.
Market Outlook: Flirting With A New Bear Market
Stocks are forming a big top and are beginning to roll over and officially hit bear market territory. Resistance is the 200 and 50 DMA lines & then 2018's high. As always, keep your losses small and never argue with the tape.