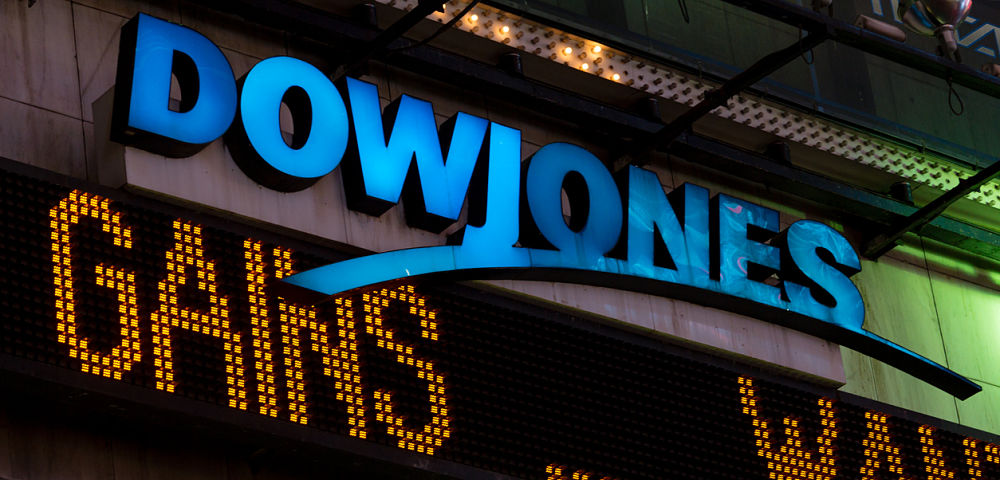 The major U.S. stock indexes were mostly higher in early trading Friday following a solid jobs report, keeping the market on track for a weekly gain after two weeks of losses.
The modest gains came despite an escalation in global trade tensions as the U.S. imposed tariffs on billions in Chinese goods and China responded in kind.
Health care stocks posted the biggest gains, led by Biogen. The drugmaker's stock soared 18 percent to $353.28 on encouraging results from an Alzheimer's therapy. Industrials companies took some of the biggest losses.
The S&P 500 index rose 7 points, or 0.3 percent, to 2,744 as of . The Dow Jones Industrial Average was little changed at 24,340. The Nasdaq composite added 44 points, or 0.6 percent, to 7,631. The Russell 2000 index of smaller-company stocks picked up 6 points, or 0.4 percent, to 1,686.
The Labor Department said that U.S. employers added 213,000 jobs in June. Average hourly pay rose just 2.7 percent from a year earlier, which means that after adjusting for inflation wages remain nearly flat.
Investors were pleased to see that U.S. employers kept up a brisk pace of hiring last month, without having to hike wages that much. Markets were watching to see if tight labor market conditions would force wages higher, a sign of inflation.
While market jitters over U.S. trade policy intensified in recent weeks, Wall Street had a tempered reaction to the rollout of U.S. tariffs on $34 billion in Chinese imports. On Friday, Beijing called the move the start of the "biggest trade war in economic history."
"The market actually is acting very calmly," said Francis Lun, chief executive of GEO Securities Ltd. in Hong Kong. "But of course, the talk of a trade war already depressed the market for about 1,000 points in the past month already."
Washington imposed 25 percent duties on $34 billion of imports from China, the first in a series of possible increases. The Chinese Foreign Ministry said "retaliatory tariffs" also took effect, but provided no other details.
Energy futures were headed lower. Benchmark U.S. crude dropped 53 cents to $72.41 per barrel in New York. Brent crude, used to price international oils, lost 79 cents to $76.60 per barrel in London.
The decline in oil prices weighed on some energy stocks. Oil and gas exploration equipment company TechnipFMC was off 1.7 percent to $29.91.
Bond prices rose. The yield on the 10-year Treasury fell to 2.82 percent from 2.83 percent late Thursday.
The dollar fell to 110.49 yen from 110.68 yen on Thursday. The euro strengthened to $1.1756 from $1.1680.
Major indexes in Europe were down modestly. Germany's DAX slid 0.1 percent, while France's CAC 40 declined 0.2 percent. Britain's FTSE 100 fell 0.3 percent.
Asian markets erased earlier losses to finish mostly higher as the uncertainty ended over whether Washington would escalate tensions with Beijing. Hong Kong's Hang Seng index gained 0.5 percent, while South Korea's Kospi added 0.7 percent. Tokyo's Nikkei 225 jumped 1.1 percent after a four-day losing streak. Australia's S&P-ASX 200 rose 0.9 percent.