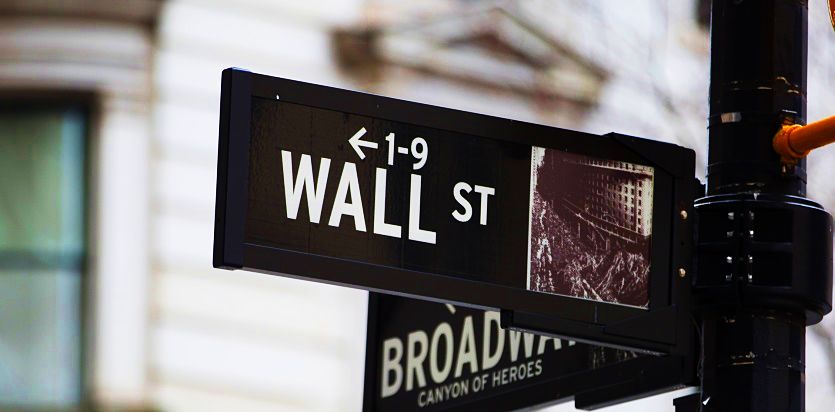 Stocks rallied nicely last week as earnings season officially began. Delta Airlines (DAL), BlackRock (BLK), JP Morgan Chase (JPM), Citigroup (C), and Wells Fargo (WFC), were just some of the big names that reported earnings last week. Surprisingly, they beat estimates but all traded lower on Friday. Two weeks ago, the bulls showed up and defended important support (200 DMA line) which set the stage for a nice rally into near term resistance (50 DMA line).
On cue, stocks turned lower on Friday as the major indices bumped into their respective 50 DMA lines. For now, that is now the near term trading range. Stepping back, longer term resistance is 2018's high and longer term support is 2018's low. By definition, until either level is breached we have to expect this new sideways trading pattern to continue.
Mon-Wed Action:
On Monday, stocks opened sharply higher after the U.S. softened its stance on the impending trade war with China. Treasury Secretary Steven Mnuchin said on Sunday he does not expect a trade war between the U.S. and China to take place. It should be noted that two days earlier, Mnuchin told CNBC's "Power Lunch" that a trade war between the two largest economies was possible.
Elsewhere, tech stock bounced as shares of Facebook (FB), Amazon (AMZN), Apple (AAPL) and Alphabet (GOOGL) all jumped nicely. Technically, the bulls showed up and defended the longer-term 200 DMA line which is the first important level of support to watch. The next important level is Feb's low. But stocks gave back most of their gains before the close when news spread that the FBI raided President Trump's Attorney's office.
On Tuesday, stocks rallied nicely after China's President Xi softened his stance about the impending trade war. Elsewhere, Mark Zuckerberg testified on Capitol Hill regarding the data breach. Stocks fell on Wednesday after Trump canceled his trip to South America and said he would consider a military response to the situation in Syria. Trump said, "Russia vows to shoot down any and all missiles fired at Syria. Get ready Russia, because they will be coming, nice and new and 'smart!' You shouldn't be partners with a Gas Killing Animal who kills his people and enjoys it!"
Thur & Fri Action:
On Thursday, stocks rallied nicely after Trump tweeted and said, "Never said when an attack on Syria would take place. Could be very soon or not so soon at all! In any event, the United States, under my Administration, has done a great job of ridding the region of ISIS. Where is our "Thank you America?" That helped set the stage for a nice rally on Wall Street. Elsewhere, Delta Airlines and BlackRock both rallied after reporting earnings. Stock were quiet on Friday after JP Morgan Chase, Citigroup, and Wells Fargo all reported stronger-than-expected earnings.
Market Outlook: Bulls Defend Support
The market is trading between important resistance (2018's high) and important support (February's low). Until either level is broken, I have to expect this sloppy, sideways action to continue. The big level of support to watch is February's low and the 200 DMA line for the major indices. For now, as long as those levels hold, the longer-term uptrend remains intact. Conversely, if those levels break, look out below.
As always, keep your losses small and never argue with the tape. Want 1-0n-1 Coaching Lessons From Adam? Click Here To Learn More