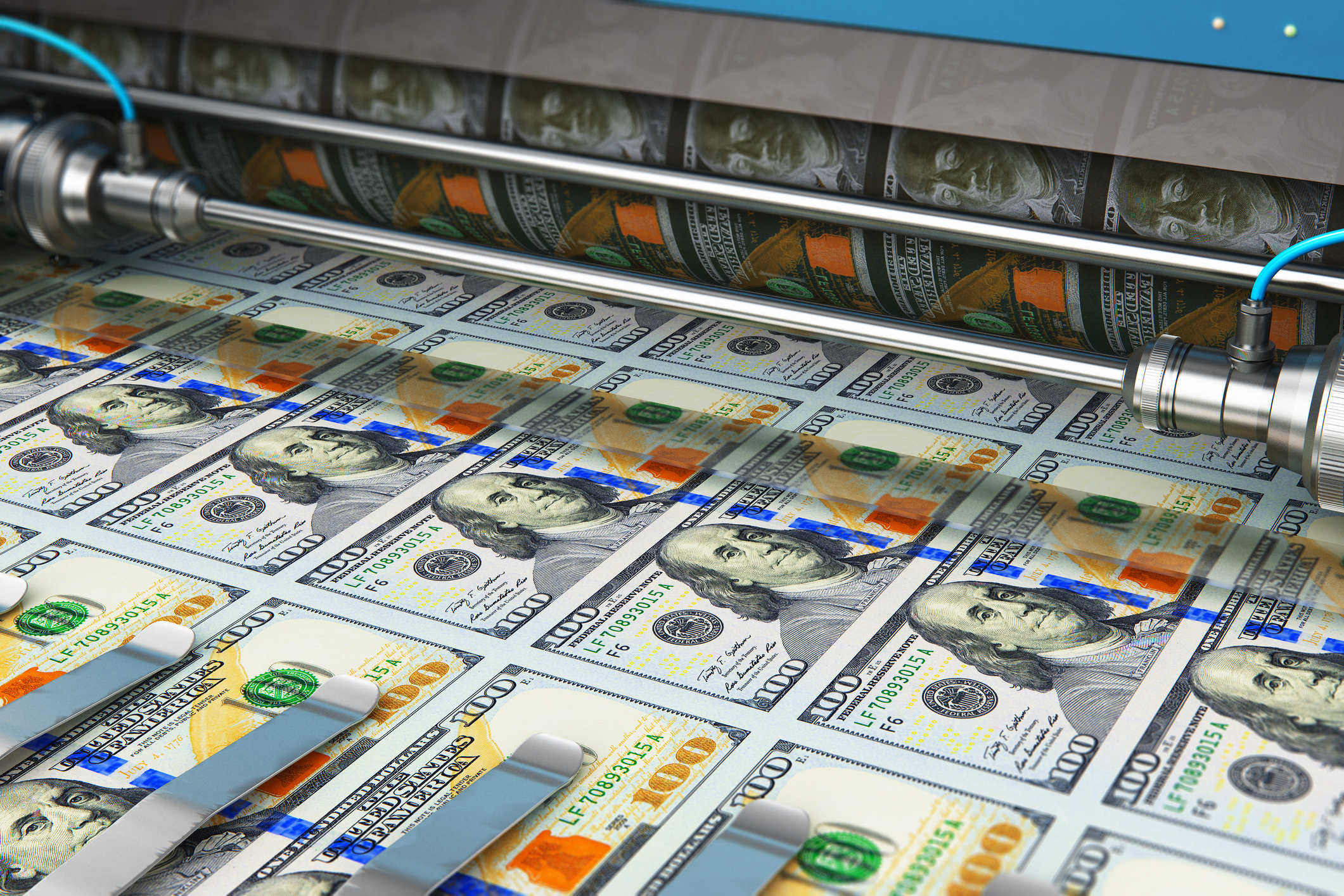 Image: iStock.com/scanrail
The S&P 500 hit a fresh record high last week after global central banks pushed for more easy money. The Dow Jones Industrial Average, Nasdaq Composite, Nasdaq 100, and small-cap Russell 2000 index are all trading just below their record highs. The big take-away from last week is that easy money is here to stay which is a major driver of global equity markets. The U.S. Fed, European Central Bank (ECB) and a few other central banks all signaled more easy money is ready, if needed. Once again, in the short-term, the market is extended to the upside and due to pullback. The bulls want to see the 50 DMA line serve as support and will welcome a nice short-term pullback to consolidate the recent 3-week very strong Fed-induced rally.
Monday-Wednesday's Action:
Stocks edged higher as investors waited for another busy week from global central banks. The Fed hinted that it would cut rates and investors want to see what the Fed does when it ends its 2-day meeting on Wednesday. In other news, trade tensions are still lingering after Commerce Secretary Wilbur Ross said Monday that President Donald Trump is "perfectly happy " to slap further tariffs on Chinese imports if the two countries cannot reach a deal. In other news, India announced new retaliatory trade tariffs against the US. The move came after Washington did not exempt Delhi from higher taxes on steel and aluminum imports. Stocks soared on Tuesday after Mario Draghi, head of the European Central Bank (ECB), said he's ready to print more money and announce more easy money measures, if needed. Futures soared on the news and then Trump said he will have an extended meeting with China's President Xi Jinping at the G-20 summit next week.
Stocks edged higher on wed after the fed concluded its two day meeting & said it does not plan to cut rates, but is ready to cut, if needed.
Thursday & Friday Action:

Overnight, buyers showed up because futures were up 250 points before Thursday's open. That paved the way for a higher open as investors digested the Fed meeting and believed that it is just a matter of time until the Fed cuts. The S&P 500 hit a fresh record high on Thursday as investors cheered the easy money stance. In other news, Crude Oil vaulted 6% after Trump said Iran made a "very big mistake." Stocks were relatively quiet on Friday as investors digested a busy week. The three big high-fliers this week were gold, crude oil and RBOB gasoline.
Market Outlook: Easy Money Is Back

Once again, global central banks showed up and juiced markets. The market has soared all year based on two key points: optimism that a trade deal will be reached between the U.S. and China and the Federal Reserve reversed its stance and moved back into the easy money camp. Now, other central banks have followed suit and easy money is back to being front and center for the market. As always, keep your losses small and never argue with the tape.
Do You Know The Most Under-Valued Stocks In The Market?
Our Members Do. Take a FREE TRIAL – CheapBargainStocks.com