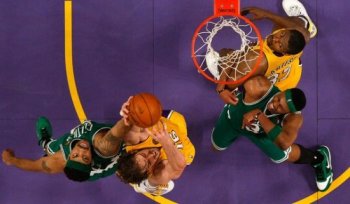 As you've probably noticed, the market has been volatile lately, to say the least. However, unlike 2008, this time the US economy, led by the strong housing and automotive sectors, is still growing, albeit slower than many would like. The recent weak stock market action, although blamed on weak oil prices and a slowdown in China, was probably just as much caused by an overheated US stock market in need of a correction.
Regardless of the cause, we're probably close to the end of the market downturn. So, how can you take advantage of the likely rebound?
Here are three stocks and one exchange-traded-fund that, in my view at least, have been beaten down unnecessarily, and should rebound nicely when the market settles. All pay substantial dividends, so you'll also enjoy a steady income just in case the market takes a while to recover.
Genuine Parts Company ($GPC): Down 22% year-to-date (YTD). GPC distributes auto parts through more than 1,000 NAPA stores nationwide. GPC also has divisions selling industrial parts, business products, and electronic materials. In addition to the weak stock market, GPC's disappointing June quarter results also pressured its share price. But those numbers were mostly driven by non-recurring events that won't likely be repeated, such as unfavorable currency exchange rates. GPC is paying 3.0 percent dividend yield.
Mattel, Inc. ($MAT): Down 23% YTD. Once the market leader, this toy and doll maker stumbled in recent years. Last year's seven percent sales drop was the final straw. In January, Mattel installed a new CEO that has initiated an ambitious turnaround strategy. However, Mattel is a big ship to turn around, so it will take a year or so before these efforts show significant results. But Mattel is paying a substantial 6.4% dividend yield.
iShares US Utilities ETF ($IDU): Down 11% YTD. Utility stocks have underperformed the overall market all year. Fears that the expected Federal Reserve's upcoming interest rate hikes would depress utility share prices were the main culprit. The idea was that, when interest rates rose, dividend investors would abandon utility stocks in favor of CDs or money market accounts. But, in fact, history shows that utility dividends and share prices typically move up in a rising interest rate environment. iShares US Utilities, paying a 3.5 percent dividend yield, holds 60 gas, electric, and water utilities, all in the US.
Hospitality Properties Trust ($HPT): Down 13% YTD. Hospitality is a real estate investment trust (REIT). REITs are a specialized type of corporation that is exempt from paying federal income taxes as long as it holds mostly real estate properties and pays out at least 90% of its income to shareholders in the form of dividends. As is the case for utilities, REIT share prices have been pressured by fears that rising interest rates would incite investors to abandon REITs. However, similar to utilities, REITs that own properties, as opposed to mortgages, tend to prosper when interest rates rise. Hospitality, paying a 7.7 percent dividend yield, owns more than 250 hotel properties and 190 travel centers that it leases to third-party operators.
These are my ideas. As always, do your own research. The more you know about your stocks, the better your results.
For tips and information on the best utilities and dividend stocks from Harry Domash, please check out Dividend Detective.
DISCLOSURE: The views and opinions expressed in this article are those of the authors, and do not represent the views of equities.com. Readers should not consider statements made by the author as formal recommendations and should consult their financial advisor before making any investment decisions. To read our full disclosure, please go to: http://www.equities.com/disclaimer