Stocks Ended Mixed As Earnings and Tariffs Take Center Stage
Adam Sarhan Follow |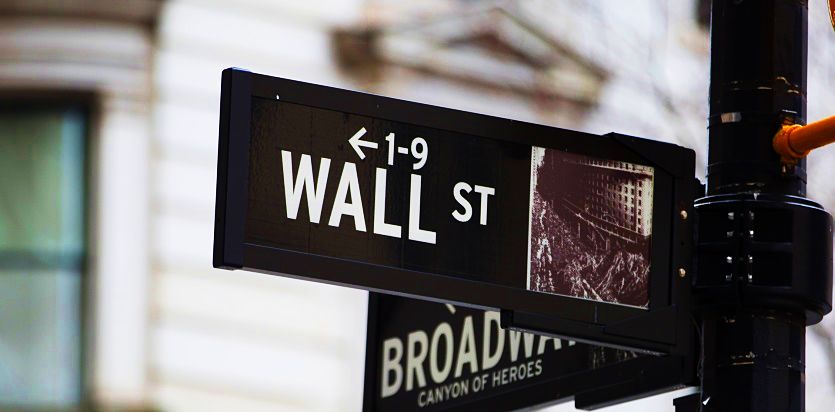 Stocks ended mixed to mostly higher last week as the Russell 2000, Dow Jones Industrial Average and the benchmark S&P 500 ended flat to slightly higher while the tech-heavy Nasdaq composite fell. Earnings continued to be released in droves as several high profile stocks announced earnings last week. Netflix (NFLX) kicked off the week, by gaping down after reporting earnings. That put pressure on other tech stocks and the broader Nasdaq composite.

Adam Sarhan's Special Offer: Looking For A Bargain? Introducing CheapBargainStocks.com- An Exclusive Membership Website Designed To Help You Find Cheap Bargain Stocks. Take Your 1-Month Free Trial Now
Microsoft (MSFT) ended the week on a positive note when it gapped up on earnings. Several other well-known companies reported mostly mixed to slightly stronger than expected earnings. The other big headline last week came on Friday when President Trump said he is open to announcing tariffs on just about all of China's goods. Technically, the major indices are pulling back after a strong two week rally.
Mon-Wed Action:
Stocks were relatively quiet on Monday as investors waited for a slew of earnings to be released. Before the open, Bank of America reported earnings and the company saw earnings grow 33%. After the close, Netflix gapped down after reporting earnings but rebounded on Tuesday and closed in the upper half of its daily range. Stocks ended higher on Tuesday as Amazon (AMZN) surged on the overwhelming success of Amazon Prime Day. Stocks rallied on Wednesday after Morgan Stanley (MS) announced solid numbers. Separately, Transports rallied after CSX (CSX) and United Continental (UAL) posted stronger-than-expected profits and sales.
Thur & Fri Action:
Stocks fell on Thursday as investors digested the latest round of earnings data. President Trump said he is "not thrilled" about the Fed raising interest rates which was the first time he publicly commented on the Federal Reserve since Jay Powell became Chairman. Separately, Comcast (CMCSA) dropped its bid for Fox and will instead focus on Sky networks for its European assets. Stocks ended modestly lower on Friday after President Trump said he would consider placing tariffs on just about all goods made in China.
Market Outlook: Bullish Action
The bulls showed up over the past few weeks and defended important support for the major indices. On the downside, the big level of support to watch is the 50 and 200 DMA lines for the major indices and then February's low. For now, as long as those levels hold, the longer-term uptrend remains intact. Conversely, if those levels break, look out below.
As always, keep your losses small and never argue with the tape. Do you know the cheapest stocks on Wall Street? Our members do. Take Your 1-Month Free Trial Now
DISCLOSURE: The views and opinions expressed in this article are those of the authors, and do not represent the views of equities.com. Readers should not consider statements made by the author as formal recommendations and should consult their financial advisor before making any investment decisions. To read our full disclosure, please go to: http://www.equities.com/disclaimer.
Companies
| | Symbol | Name | Price | Change | % | Volume | |
| --- | --- | --- | --- | --- | --- | --- | --- |
| Follow | CSX | CSX Corporation | 74.79 | -1.91 | -2.49 | 1,571,024 | Trade |
| Follow | MS | Morgan Stanley | 53.10 | -1.45 | -2.66 | 7,069,802 | Trade |
| Follow | NFLX | Netflix Inc. | 342.21 | -10.95 | -3.10 | 6,052,030 | Trade |
| Follow | MSFT | Microsoft Corporation | 162.37 | -2.67 | -1.62 | 18,864,716 | Trade |
| Follow | AMZN | Amazon.com Inc. | 1,831.13 | -30.51 | -1.64 | 2,516,170 | Trade |