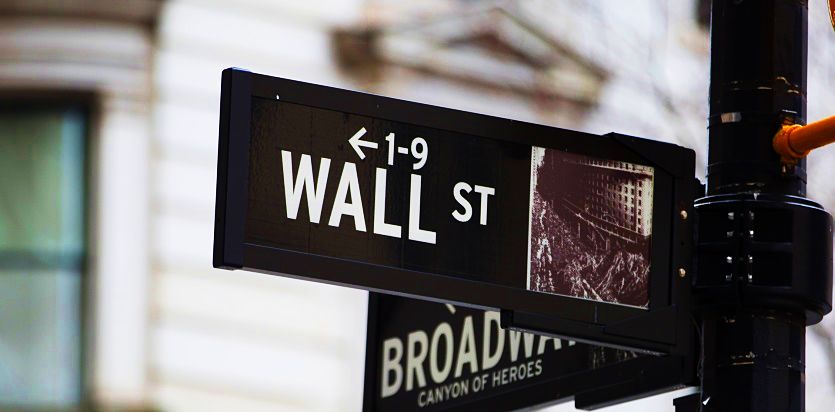 Global stock markets tumbled again on Monday amid fears that the US Federal Reserve will increase interest rates at a faster pace than expected this year, ending a decade of cheap borrowing, with Wall Street's Dow Jones index opening almost 300 points down.
The slide in share values of America's largest industrial businesses followed the dumping of shares on stock markets across
Asia and Europe earlier in the day.
In London, the index of Britain's top 100 companies stretched its longest losing streak since last November into a fifth day, following a 1.3% fall. The FTSE 100 index tumbled to 7,345, having peaked at almost 7,800 last month.
The Dow Jones index of industrial companies in
New York, which lost 665 points on Friday, dropped a further 290 points when it opened, down almost 1% to 25,314.
Analysts said the sell-off followed concerns that the US central bank would move more quickly to head off the threat from rising inflation by raising interest rates more than three times this year, from 1.5% to nearer 3%.
Hussein Sayed, chief market strategist at currency dealer FXTM, said investors are nervous about the prospect of higher interest rates this year.
"The era of cheap money is ending, and for markets who got addicted to it, it's undoubtedly bad news," he said.
The Fed is expected to react to survey data published last week showing that average US wages growth hit 2.9% in January and could go above 3% in the next few months. Wage increases are one of the main components pushing up prices in US shops.
Last week, a member of the Fed's main interest-rate setting committee, Robert Kaplan, suggested that rates could increase by more than 0.75 percentage points this year should the economy maintain its fast rate of growth and wages continue to rise strongly.
He said: "You will see some inflation pressure this year. I believe that the Fed should be removing accommodation gradually but deliberately."
Mark Haefele, global chief investment officer of wealth management at UBS, said the bond market, which trades government and corporate debt, remained steady despite recent declines in values that increased the likelihood of defaults.
He said stock market investors should sit tight while bond yields, which measure the risk attached to each bond, remained modest.
"We don't believe that now is a time to reduce exposure to stocks. As long as the recent rise in bond yields moderates, we are confident that market conditions will remain orderly."
Mihir Kapadia, the chief executive of Sun Global Investments, said stocks were still well ahead of their value at the start of the year.
"The start of the week has been a mirror-image reversal to the optimism expressed in the start of the year and indeed in the last 13 months, when many major markets had raised over 25%-40%," he said.
"After such a great performance some meaningful pullback is to be expected."
Far eastern markets fell overnight by the most in over a year and the price of a barrel of Brent crude oil slid to $67.3 from above $70 in the middle of last month.
The FTSE's fall was limited by worse than expected economic data that sent the pound down to $1.40 from $1.42 overnight.
Car registrations slumped by 6% in January and the Markit/CIPS survey of the services sector recorded its worst level of growth for 16 months.
Many of the UK's biggest businesses earn the majority of their income in dollars and any increase in the dollar's value versus the pound increases their profits.
Last month, President Donald Trump boasted that the stock market was a measure of his successful first year in office as the Dow Jones headed towards 27,000.