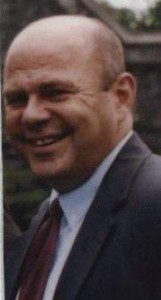 Unless we get a sharp climactic plunge in the stock market, odds favor a number of false starts before we get a turn around from the current sell off, in what I call "probing for a comfort level."
Today: Odds favor a rally failure between 10:00 and 10:15 this morning and another leg down.
Brooksie's Daily Stock Market blog: An edge before the market opens.
Tuesday, May 24, 2011 9:10 am EDT
DJIA: 12, 381.26
S&P 500: 1317.27
Nasdaq Comp.: 2758.85
Russell 2000: 814.04
The market will be buffeted by a number of news events:
Lack of a reason to rush in and buy, for one. Sure institutions will be buying on weakness, they have cash to put to work.
For another, it's summer and the market had a big run between September 2010 and May 2011, investors have been taking profits. And, yes, as speculated in my May blogs, the BIG money used excitement accompanying Q1 earnings reports to SELL.
---
---
The market will seek a comfort level, and will have difficulty making up its mind due to the uncertainties that will beset the market in June and July.
The "Best Six Months" for buying stocks ended on schedule on May 2. It looks like we are setting up a great buying opportunity, albeit with a couple false starts as the market probes lower levels.
This market severely punishes a company's stock if it misses guidance or the Street's projections. I really question the value of so much emphasis on quarterly reports. What really matters is what the company will earn a year out, and I don't see quarterly results giving a consistent heads up on that.
George Brooks
sensiblesleuth@gmail.com
DISCLOSURE: The views and opinions expressed in this article are those of the authors, and do not represent the views of equities.com. Readers should not consider statements made by the author as formal recommendations and should consult their financial advisor before making any investment decisions. To read our full disclosure, please go to: http://www.equities.com/disclaimer