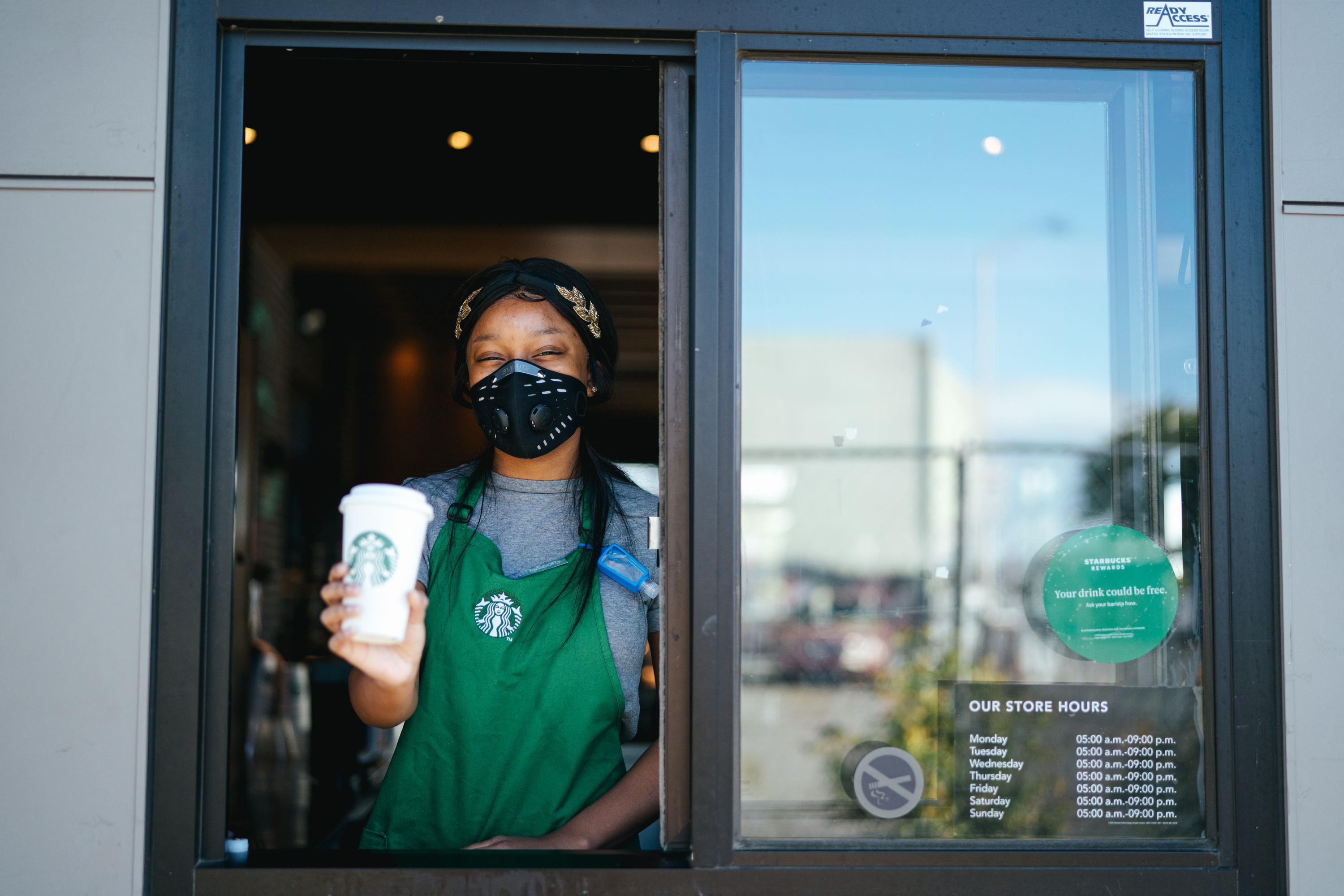 Image source: Starbucks Corp/span>
Starbucks Corporation (Nasdaq: SBUX), which has added a growing number of plant-based options to its menu in recent months, is going a step further by testing a location with no animal proteins at all.
During the Seattle-based coffee giant's fiscal Q1 earnings call last week, executives said they've transformed a store in Washington, into a test site for a 100% plant-based menu, replacing the chain's typical products with vegan-friendly alternatives.
Chief executive officer Kevin Johnson said the location, just outside of Seattle, is being used "as sort of a test area where we innovate" and "create things."
"Strategically, we are a beverage-first company. When we attach food, our R&D teams have been very thoughtful about how to have the food menu be relevant to the dayparts and to the beverages that we sell," said Johnson.
"If I were to say what is probably the most dominant shift in consumer behavior, it is this whole shift to plant-based," he said. "And that is a shift both in beverage and food."
According to the Plant Based Foods Association, a trade association representing over 170 leading plant-based food companies, U.S. retail sales of plant-based foods grew 11.4% in 2019 to $5 billion, expanding five times faster than total food sales.
For years, Starbucks has offered non-dairy options, such as soy milk, coconut milk and almond milk. Starting this spring, oat milk will be available at all 15,000 U.S. locations after a successful test run in 1,300 stores in the Midwest, Yahoo News reported.
In 2020, it introduced the Impossible Breakfast sandwich, joining Burger King, Dunkin', Subway, KFC and Pizza Hut in offering meatless options.
When Starbucks launched its Impossible Breakfast sandwich, Impossible Foods chief executive officer and founder Patrick Brown called the chain's interest in expanding plant-based menu items "a new benchmark for large corporations."
Last week, Johnson hinted that more plant-based items will follow the breakfast sandwich, saying consumers will see "more and more plant-based proteins" at Starbucks soon.
_____
Source: Equities News