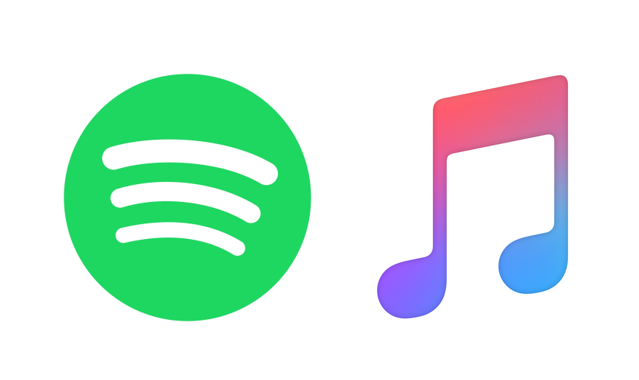 Ronn Torossian, CEO, 5WPR
The two companies who have without a doubt done the most to revitalize the fortunes of the music industry are still at war. Last month, Spotify SPOT filed an anti-trust complaint against Apple AAPL with the European Commission, accusing the technology giant of limiting choice and stifling innovation on their App Store. Music industry companies Deezer, Anghami, the European Publishers Council and the BEUC all publicly declared their support for the filing.
In response, Apple was uncharacteristically frank, arguing that much of Spotify's undeniable success to date was built on the unique characteristics of the Apple App Store.
So why now is the battle for music streaming supremacy increasing in tenor?
Spotify is under pressure after going public last year, suggests Mavrick Barona, CTO at digital creativity startup Playfold. "Now Spotify is running out of 'horizontal' ways to maintain the growth the company is accustomed to," he says.
Meanwhile, Apple Music has shown faster growth than Spotify in the past year, with more paid subscribers than Spotify in the United States. In Apple's fiscal 2018, their services business, including Apple Music, generated more than $37 billion, a contribution of 14% of their total revenue, and a year-on-year increase of 24% on 2017.
At the same time, Spotify's filing comes at a time of much discussion regarding anti-competitiveness and the breaking up of the "GAFA" tech giants of Google, Apple, Facebook and Amazon. The stakes are high for all firms, not least Spotify and Apple.
Sammy Andrews, Founder and CEO of Deviate Digital and columnist at Music Week, gives her take: "What we are seeing here is a heady mix of corporate land grabs and mudslinging, while genuine revenue flow and remuneration issues are impacting our songwriters. This isn't a new argument, the amount anyone is paid from streaming services has long been publicly debated. But there are many issues to take into account, not least freemium rates vs. premium rates, as well as payment split agreements with labels and their artists."
The International Federation Of The Phonographic Industry's (IFPI) recent Global Music Report highlighted that paid-for streaming subscriptions are now responsible for a whopping 37% of the total sector income. Streaming competition has been good news for music industry revenues, but this year's showdown could turn out to be a damaging one.
The timing of Spotify's anti-trust battle with Apple might be seen as an unfortunate shot in their ongoing PR war. Alongside three other streaming services, Amazon, Google and SiriusXM/Pandora, Spotify are also appealing the Copyright Royalty Board's 2018 decision to raise the rate paid to songwriters by close to 50% over the next five years.
The internal economics of both streaming platforms, combined with pressure to demonstrate long-term business growth, could be viewed as rational corporate imperatives behind the appeal. Still, the move has been met with large-scale public disdain by the global community of long-starving songwriting community.
2019 is sure to be a pivotal year for the future of the global music industry, and we should expect the ongoing battles to be high-stakes, and for actors on all sides to take bold public stances. Indeed, while it is clear that the public loves streaming music services, the platforms on which so many musicians have to make a living are offering less-than-ideal pay.
---
About the Author: Ronn Torossian is CEO of NY PR firm 5WPR.