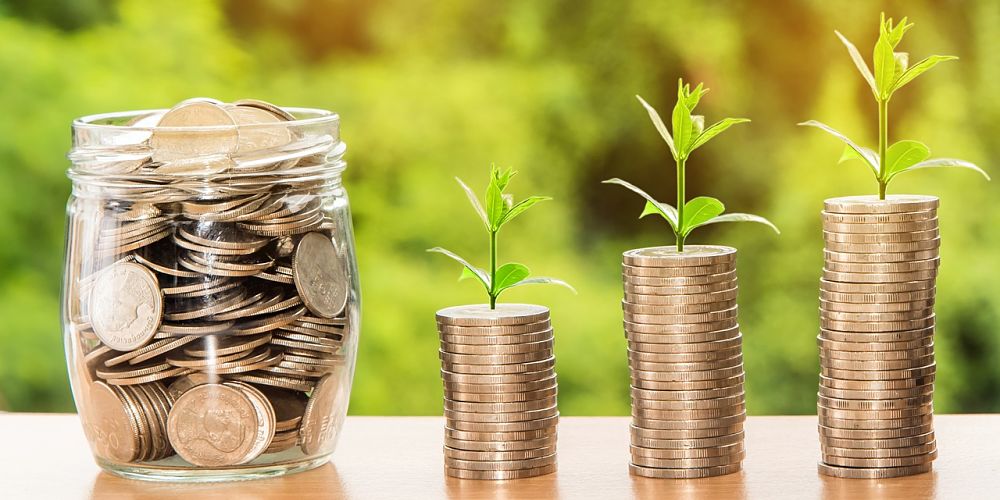 Dividend Confidential is a highly specialized investment newsletter focused exclusively on stocks that issue special dividends to shareholders. Steve Mauzy is an expert on this strategy and highlights Franklin Resources (BEN), his latest special-dividend trade.
Franklin Resources just recently declared a $3.00-per-share special dividend and a $0.23-per-share regular dividend ($3.23 per share total). The dividends will be paid on April 12. The dividends generate an 8.1% yield.
I like the dividends; I like the company behind the dividends. The name suggests an energy or commodities company. But the name is misleading. Franklin Resources is the company behind Franklin Templeton Investments, an investment management firm.
Franklin Resources offers investment funds and services under the Franklin, Templeton, Franklin Mutual Series, Franklin Bissett, Fiduciary Trust, Darby, Balanced Equity Management, K2 and LibertyShares brands. Franklin Resources does business in 33 countries. Assets under management (AUM) exceeds $700 billion. Franklin Resources equity market cap exceeds $22 billion.
The investment thesis rests on efficiency and astute capital management. Franklin Resources management continually improves operational efficiency. Operating expenses declined 7%, 14%, and 3% over the past three years. Operating and net margins are continually held high: The former holds above 35%, the latter holds above 26% (though Franklin will take a one-time tax hit related to recently passed repatriation tax laws.)
The business generates gobs of cash, roughly $1 billion of free cash flow annually. Roughly $9 billion of cash and cash equivalents sit in the cash account. The cash account continually grows despite continual annual dividend growth and continual share buybacks.
Franklin Resources has increased its regular dividend every year since its inception in 1981. The latest increase — a 15% increase — occurred this past December.
At the same time, Franklin Resources continually reduces the share count. Shares outstanding have been reduced 12% since 2013. Franklin Resources announced an additional repurchase authorization of up to 50 million shares this past June.
Cash liquidity will only rise in subsequent years. The recently passed Tax Cuts and Jobs Act, which lowers the marginal corporate income tax rate 43%, significantly increases Franklin Resources financial strength and capital flexibility.
Here's what Franklin Resources Chairman and CEO Greg Johnson had to say about the special dividend: "Given our strong balance sheet and projected financial performance, we believe it is appropriate to return capital in the form of a special cash dividend to our stockholders. This dividend is consistent with our long-term capital management policies and our commitment to our stockholders. We will continue to prudently invest in our business, actively pursue strategic and accretive acquisitions, buyback our stock when it makes economic sense, and distribute the rewards of those investments to our stockholders over time."
Investment management firms have seen their share price fall in February. Investors are worried a market correction could lead to an outflow of fund cash. Revenue and earnings could fall. CEO Johnson's words suggest otherwise. The special dividend is the action that backs his words. I think it's worthwhile to heed the words and the action backing the words with a special-dividend trade.
The Franklin Resources special dividend enhances shareholder value with immediate income. It also enhances returns on investment by removing excess cash from the balance sheet. The lower share price further enhances the value proposition with a reasonable entry price.
Action to take for dividend-income investors: Buy Franklin Resources shares as soon as possible. The best entry price frequently occurs close to the dividend-declaration date. (That said, you have until the close of trading on March 27 — the day before the ex-dividend date — to buy Franklin Resources shares to collect its regular and special dividends.)
Action to take for capital-gains investors: Wait until March 28, the ex-dividend date, to buy Franklin Resources shares.
Stephen Mauzy is editor of Dividend Confidential.
Subscribe to Steve Mauzy's Dividend Confidential here…
About MoneyShow.com: Founded in 1981, MoneyShow is a privately held financial media company headquartered in Sarasota, Florida. As a global network of investing and trading education, MoneyShow presents an extensive agenda of live and online events that attract over 75,000 investors, traders and financial advisors around the world.