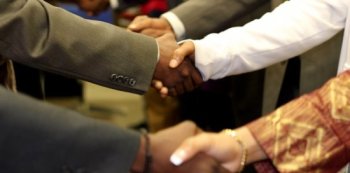 While not attracting the glitzy headlines they once did, special purpose acquisition companies (SPACs) have surged strongly in the last few years. These public shell companies raise substantial amounts of cash in anticipation of a merger with a private business needing the cash and a public trading stock. Major investment banks like Citigroup ($C), Deutsche Bank AG ($DB) and Cantor Fitzgerald are actively raising money for SPACs. There are a number of very busy smaller banking firms also involved, and a handful of law firms doing most of the deals.
Some SPACs raise in the $40-50 million range, others raise several hundred million. About half of those currently in registration to go public, according to The PIPEs Report, are raising $100 million or above. About 25 SPACs are currently trading and looking for deals, but since they have limited shelf lives, the turnover rate is obviously pretty high. While most have a preference either for an industry or size of deal, the current wave of SPACs allow their board to do any deal they really like. They have also eliminated the arbitrage game created in the era when investors had to vote on every merger by exchanging the shareholder approval with a tender offer that only allows an investor to get their money back if they don't like the deal.
It's a sign of a strong market that SPACs are so active. They allow fund managers to put their money into a public vehicle and call it "invested" even while it waits for a deal. The downside risk of losing money is extremely low if the investor prefers to opt out. In all, a clean and legitimate use of a shell vehicle and reverse merger technique to help middle market companies grow and access capital. Go SPACs!
DISCLOSURE: The views and opinions expressed in this article are those of the authors, and do not represent the views of equities.com. Readers should not consider statements made by the author as formal recommendations and should consult their financial advisor before making any investment decisions. To read our full disclosure, please go to: http://www.equities.com/disclaimer