​Southwest: High-Quality Market Leader Trading at a Fair Price
MoneyShow Follow |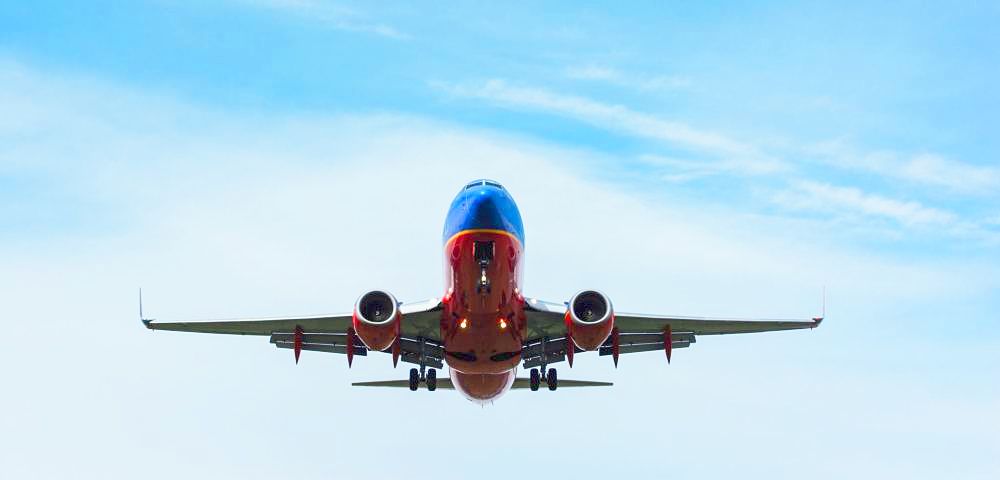 Southwest Airlines (LUV), the second largest United States airline based on market cap, is the first airline to be recommended as a Buy in our newsletter, notes income expert Ben Reynolds, editor of Sure Dividend.
Southwest has perhaps the best record of profitability for an airline. The company has remained profitable for 45 consecutive years in an industry marred by bankruptcy. The airline is dedicated to low and transparent pricing, a fun environment for employees and customers alike, and efficiency.
It's scale, cost focus and brand give it a strong competitive advantage. The company specializes in short haul flights, resulting in cost savings and better margins. Southwest also employs a point-to-point model rather than a hub-and-spoke model which also results in efficiency gains.
While Southwest is remarkably recession-resistant for an airline, it is not recession-resistant compared to other businesses. The company saw earnings-per-share plummet 74% from $0.72 in 2006 to $0.19 in 2009 during the worst of the Great Recession.
It should be noted that the company did remain profitable during this period and maintained its small dividend. Southwest's payout ratio is under 20%, giving it plenty of room to continue paying dividends even in a protracted recession.
We project Southwest will grow earnings-per-share at around 10% a year over the next several years. This growth will come from a mix of share repurchases, organic growth, and small margin improvements. The company is expected to begin flying to Hawaii in 2018, which will add to growth.
Southwest is an example of a high-quality market leader trading at a fair price. We expect total returns of around 11% a year from earnings-per-share growth and dividends.
Ben Reynolds is editor of Sure Dividend.
Subscribe to Ben Reynolds' Sure Dividend here…
About MoneyShow.com: Founded in 1981, MoneyShow is a privately held financial media company headquartered in Sarasota, Florida. As a global network of investing and trading education, MoneyShow presents an extensive agenda of live and online events that attract over 75,000 investors, traders and financial advisors around the world.
Stock price data is provided by IEX Cloud on a 15-minute delayed basis. Chart price data is provided by TradingView on a 15-minute delayed basis.
DISCLOSURE: The views and opinions expressed in this article are those of the authors, and do not necessarily represent the views of equities.com. Readers should not consider statements made by the author as formal recommendations and should consult their financial advisor before making any investment decisions. To read our full disclosure, please go to: http://www.equities.com/disclaimer.
Trending Articles
We're at the Tail End of a Classic Video Game Stock Bust
Is Gold Really the Right Place for Your Money?
How Companies Can Succeed in AI Winter: Jeff Kagan
Market Movers
Sponsored Financial Content