We examine today the technical Elliott Wave structure of Sony SNE stock since late 2012 after a significant drop in the Yen which helped the Japanese stock market to start a recovery.
Sony has been rallying for 7 years with an impulsive Elliott waves structure, and the incomplete bullish sequence is still suggesting further upside for the stock as long as the 2016 pivot at $19.90 holds. We use our proprietary pivot system to tell us when a cycle has ended, and when we need to switch to a different degree. Therefore we believe Sony can still aim higher for the $65 – $73 area before another correction takes place.
Sony SNE Weekly Chart
Since October 2018, the stock has corrected lower in a classical 3 waves zigzag structure and reached the extreme blue box area of $39.80 – $42.60, which is a high-frequency area where markets are likely to end cycles and make a turn. Up from there, SNE started bouncing higher, ending the cycle from the peak and initially resuming the main daily bullish trend, or doing a 3 waves bounce at least.
Sony SNE 4H Chart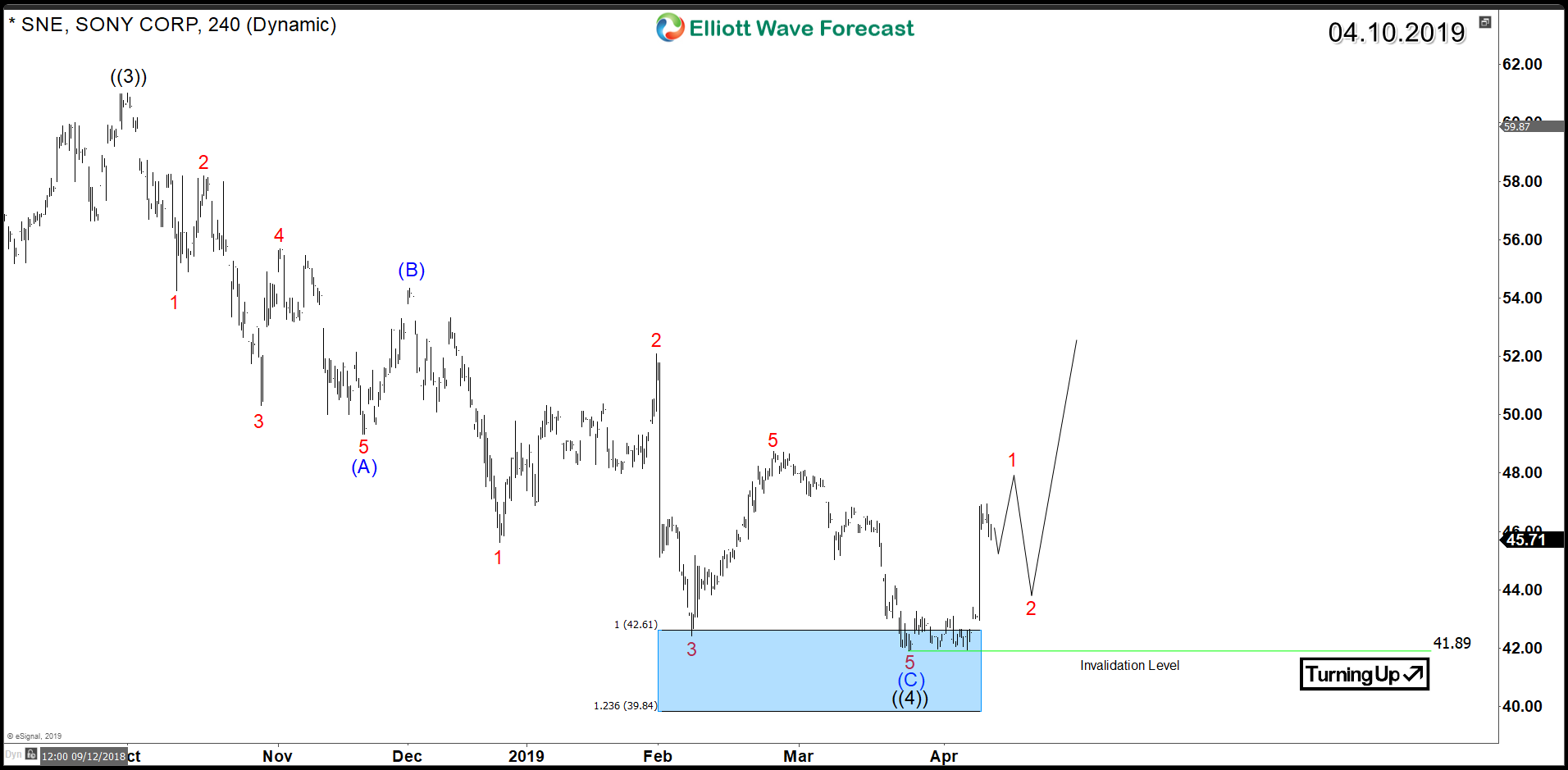 Recap:
Sony's impulsive structure since 2012 will remain intact as long as the pivot at the 2016 low of $19.90 holds, and short term support stands at the March 2019 low of $41.90. Consequently, the stock can see a recovery back toward the $51 – $53 level to clarify the short term structure before attempting to break the 2018 peak.