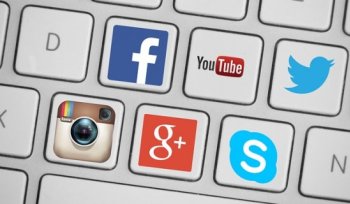 The following interview of George Fleming of SoMedia Networks (VID:CA) and ($SMDF) was conducted by phone and email in the week ended April 12th. Subsequently, SoMedia announced the launch of a full service YouTube Video Ad production platform for Google, Inc. (GOOG) Partners. As of April 16th, Peter Epstein has no prior or existing relationship with any company mentioned herein. Prospective investors should conduct their own due diligence including consulting with their own investment advisors. A good place to start is at SoMedia's Investment Center, where one can find an informative video by President & COO Ben Pickering.
Epstein: Please tell readers, in a single paragraph, what exactly SoMedia does?
Fleming: SoMedia provides access to professional, full-service video production everywhere in North America. Through the use of cloud-based platforms and sophisticated crowdsourcing management systems, SoMedia has solved the challenges of scale, volume and reach in video production. We enable digital agencies, online marketers and large advertising and marketing platforms to seamlessly offer access to video production to their clients, with guaranteed quality and consistency, no matter where they are located. [Note: Please click here for Sample Video Ads]
Epstein: New online technologies come and go. Sometimes being a first mover backfires. What makes you think that SoMedia can compete with the likes of Google and Yahoo?
Fleming: The companies you mentioned are getting more serious about video ads but none are focused on production. Companies like Google/YouTube, Facebook, Inc. (FB) and Yahoo! Inc. (YHOO) are focused on monetizing video ad content, not creating it. Partnering with SoMedia enables them to offer affordable and accessible video ad creation to their advertising clients, which fuels their business.
Epstein: Some might still fear that competition is too big a risk. Is SoMedia viable as a standalone company if giant(s) enter the space?
Fleming: Video production has existed for a long time as a fragmented market of small production companies and a few larger agencies/studios. SoMedia is disrupting this space and will put a lot of the independents out of business as we consolidate market share. The total addressable market is in the billions of dollars and certainly large enough for SoMedia to thrive as a standalone company. There are no big players that seem likely to enter the space and if they wanted to do so it would likely be through partnership or acquisition. We have a big head start and the validation of industry leaders.
Epstein: What would a new entrant need to accomplish to unseat or under-price SoMedia?
Fleming: SoMedia has invested significant resources in developing not only its large, vetted network of videographers, editors and creatives, but more importantly in the technology to manage this distributed workforce across large volumes of projects. Significant capital, know-how and time would be involved in replicating what we have developed. Moreover, we have integrated with 20+ leading SaaS platforms as the only scalable video production solution available to their clients, and we have developed a large reseller channel to aggregate demand plus developed an ad production platform for Google partners. A new entrant would not easily be able to recreate this critical foundation.
Epstein: SoMedia is enjoying positive buzz, its stock price is up and it has been written about in flattering articles & interviews. What are the key risks?
Fleming: The risk is simply being able to continue to execute on the opportunity and to access the capital necessary to do so. Video marketing and advertising is rapidly evolving and we need to continue to keep pace and deliver unique solutions to marketers.
Do you envision a tipping point in video ads this year? Next year? Has it already happened?
Fleming: Calling a tipping point is like trying to call a market top or bottom. We are definitely on the upswing in terms of demand for video and the need for a scalable solution to production challenges as the use of video continues to accelerate. A number of articles such as this one support the idea that the tipping point is near if not already upon us.
Epstein: What needs to happen to make SoMedia a HUGE success? What would that look like in terms of business metrics / growth / market penetration?
Fleming: Becoming the go to source of video ad production or marketing video production for agencies and internet marketers and by partnering with large video ad networks and content marketing platforms. By continuing to grow our base of resellers we are on our way while accelerating the rate of repeat video purchases by these resellers is on ongoing effort that is accelerating on its own as video marketing and advertising adoption speeds up. The biggest immediate opportunity in front of us is to capitalize on integrations with the 20 leading SaaS platforms we've already completed and begin initiating content marketing and demand generation programs – so beginning to look at customer / partner acquisition through these platforms can provide huge upside.
Epstein: Does SoMedia need additional equity capital this year? If so, might that be the last raise required before achieving self-sufficiency?
Fleming: SoMedia will continue to raise capital when its attractive to do so. As the first mover in a new category that is growing rapidly our shareholders expect us to capture as much market share as possible and grow the potential of the company.
Epstein: Might there be a benefit derived from making acquisitions of select private companies?
Fleming: Yes, there are opportunities for us to make acquisitions that broaden the breadth of video content production we can provide or to expand to add video marketing solutions together with video production.
Epstein: Are your healthy margins destined to slip? Perhaps due to increased infrastructure, competition or higher SG&A?
Fleming: We have healthy gross margins on a per video basis and we actually have room to bring our costs down further by potentially offshoring editing, so we don't foresee gross margin deterioration. SG&A expenses affect operating / net margins, but over time, as revenue accelerates, our SG&A as a percentage of revenue will decline and we forecast a healthy net margin as well. At this point the company must invest in sales in marketing to grow the business and capitalize on the market opportunity.
Epstein: Is there a way in which SoMedia could be sued? Most Independent contractors probably do not carry insurance of their own.
Fleming: Although there is never any certainty we have developed layers of contracts and agreements between clients and between creative designed to protect us. We don't do any work without these agreements being signed first.
Epstein: In other interviews, SoMedia has been compared to Uber. Is there a comparison you can make other than Uber?
Fleming: The Uber ($UBER) comparison is a good one to explain how we leverage technology and act as the interface for end users to access a distributed network of service providers. Another comparison drawn in the Cantech interview was to WordPress, the website development platform. This is an apt comparison in terms of how we are disrupting the market for video production in the same way WordPress did for website development by making it no longer a requirement to have highly specialized skills (html, etc.) in order to build a website. Likewise we have made the traditionally complex and expensive process of creating video something that is now accessible to businesses of all sizes and budgets.
Epstein: Are there misconceptions about SoMedia that you would like to address?
Fleming: While our business is all about scalable solutions for video production, SoMedia is a lot more than the world's largest video production company. To enable scalable video production it requires a sophisticated SaaS front end tied to an advanced crowd sourced management system we call Crowdsource Workforce Management. We also provide sophisticated tools – video players and analytics – to assist with online video marketing and we have developed integrated solutions for video production and deployment to the largest online marketing and advertising platforms.
DISCLOSURE: The views and opinions expressed in this article are those of the authors, and do not represent the views of equities.com. Readers should not consider statements made by the author as formal recommendations and should consult their financial advisor before making any investment decisions. To read our full disclosure, please go to: http://www.equities.com/disclaimer