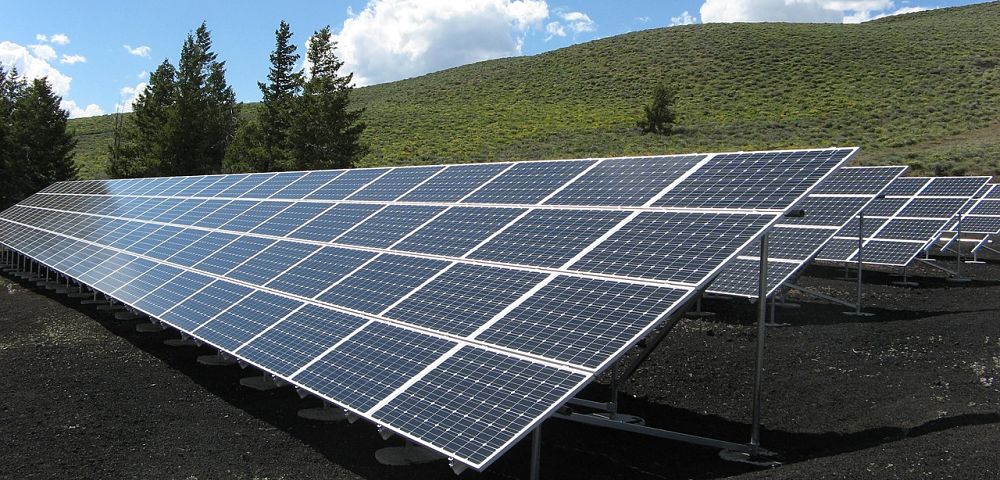 Management guru Peter Drucker said that "results are gained by exploiting opportunities, not by solving problems." What he meant was that people too often focus on fixing problems with old technology or legacy practices that are on their way out, and not spending enough time on opportunities that will grow the business.
Solar energy kind of feels the same way.
It was long considered the expensive option for acquiring renewable energy, but the industry's economics have since changed: Solar energy now presents an opportunity to save money for residential homeowners and commercial buildings.
That's because panels are becoming less expensive. Moreover, national and state governments in recent years have passed legislation that provide tax credits, subsidies and other financial incentives for improving a home or facility's energy efficiency. Costs can also be spread out over several years through a payment plan.
"The 'sun rush' has led to exponential growth in installations over the past decade," says Nick Nedzweckas, cofounder of Dvinci Energy. The U.S.-based company installs solar panels in homes and businesses across several states. "Solar has become an accessible and affordable source of renewable energy which has led to a race among providers to take advantage of the opportunities by serving customers well."
Some people are hesitant to supplement traditional utilities, but the company advises that the technology is simple to use and that even jurisdictions that don't get a lot of sunshine still make sense. "Solar power does not need that much sunshine to work – you might have issues in Alaska, but anywhere in the lower 52 is going to get enough light to power a typical family home," according to the company blog.
According to Solar Foundation, the industry created $156 billion in economic activity in 2016. That means companies are increasing revenue and thousands of jobs have been created. The industry now directly or indirectly employs 370,000 workers, and solar panel installers is considered one of the fastest growing occupations in the U.S.
Last year, 25% of new power plant capacity installed came from solar. American now has over 50 gigawatts (GW) of capacity which is equivalent to 50 nuclear reactors. (There are 61 commercially operating nuclear reactors spread across 30 states, according to Energy Information Agency.)
Solar power is booming in states such as California, Arizona, North Carolina, New Jersey, Massachusetts and New York. (Residents in these states are the top users of sun power.) In the Golden State, the sun produces 13,200 megawatts (MW) of electricity that's capable of powering 3.3 million California homes. By far, it's the largest production of solar energy in America. Second-place Arizona boasts 2,300 MW which can power 330,000 households.
"Homeowners and building operators should realize that solar panels can actually shave off hundreds or thousands of dollars per month from their electric bill," says Dvinci Energy's Nick Nedzweckas. He advises that people should gain the sun's benefits and not rely so much on dirtier sources such as fossil fuels and nuclear. "Waiting for 'something better' can easily lead to a cycle of always waiting for something better."
That is, procrastination leads to zero results.