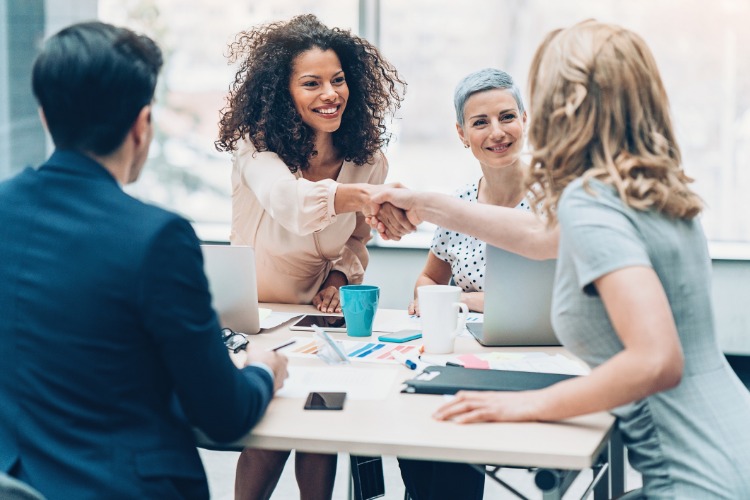 Image: iStock.com/pixelfit
The most common form of not-for-profit is the social enterprise. The model has been around for decades and has been a common reference for charities, but it's a misnomer. A social enterprise has never been part of the charity system. It's a real business with its primary goal of using surpluses of the operation to reinvest into the business and the community rather than the profit being rolled back into the pockets of shareholders.
We used to refer to NGOs as non-profits, but the shortfalls caused by the overuse of fundraising and population malaise over continued calls for funding made people rethink the model. When I worked with a large Canadian NGO, this model of not-for -profit was unknown. People would suggest to me that I meant "non-profit," but I soon corrected them. We WANT to make a profit, but it's what we do with it that counts as social enterprise.
As part of this NGO we worked in a division that used business strategies and procedures to run a community social program. The division made money in the first year, a substantial amount, and the charity's leadership had a fit because they didn't know what to do with the surplus. Additionally, they were afraid the "government might find out we made money." Silly but true!
Obviously, as a social enterprise, the money was simply rolled back into the division to further fund the program.
The first time I'd heard of a social entrepreneur was when Muhammad Yunus won the 2006 Nobel Peace Prize (and, in 2009, the US Presidential Medal of Freedom). A Bangladeshi, Yunus is a social entrepreneur, banker, economist, and civil society leader who was awarded these accolades for founding Grameen Bank and pioneering the concepts of microcredit and microfinance for the poor in Bangladesh who had no access to financing.
Today, social entrepreneurs are more activists than business owners, but many high-profile leaders are, in some cases, turning the social enterprise into an alternative to government financing. Whereas an entrepreneur measures performance in a business by profitability, the social entrepreneur is driven by social capital.
My favorite actor, Paul Newman, created the Newman's Own food brand in 1982, with an initial offering of salad dressing and 100% of the profits going to charity through the Newman's Own Foundation, which has donated over $525 million worldwide since inception.
More often than not, forward-thinking companies are following the trend towards being consumer driven, a more ethical approach to making money. The vision of the Wall Street tycoon becoming rich without consideration for others is no longer welcome. Society is driving this move, and I think it has everything to do with the millennial demographic born between 1982 and 1996.
Millennials are typically seen as the most technically adept generation as well as the most humane and collaborative. From my experience teaching millennials, I think they have a different sense of social good for everyone and an individuality that gives them a mildly unrealistic vision of the world that in its naiveté is refreshing. This demographic would rather shop at a business that has social values as part of their vision, and the buying power is large enough to make an impact.
A high percentage of millennials will gladly use their skills to benefit a cause combining capitalism with a do-gooder attitude. If consumers want a sense of fulfillment, doing good and sharing, then companies that embrace this philosophy will continue to come out ahead. I recently had one team of students choose a charity as a "business" for a marketing project in my MBA class. I was amazed that after the presentation, they all became volunteers for the wildlife charity and presented their project to the charity in an effort to support them.
The value-based proposition of social entrepreneurism is based on passion and compassion, designed to create a fair and just world. The cynics should keep their opinions to themselves when in the company of a social entrepreneur.
I hate to use any politician as an example of a social enterprise advocate, but the rebel Alexandria Ocasio-Cortez fits the attitude of that type of activist social changer whether you like her or not.
The social entrepreneur typically has access to opportunities and is willing to share the wealth to empower others transparently. The corporate boardroom that has forever been the sign of success has lost its place, its importance gone for these entrepreneurs who want a more meaningful purpose.
One doesn't have to be a social activist to "be the change you wish to see in the world." Most companies are using the triple bottom line model — to have a financial return, social impact and be environmentally responsible — as part of their social vision. The triple bottom line is an easy way to address the consumer's need for corporate responsibility.
The other model for community involvement in social enterprise is the B-Corp. It's a third-party certified for-profit company that must receive a minimum score on an online assessment for "social and environmental performance."
Certified B Corporations are businesses that balance purpose and profit. They are legally required to consider the impact of their decisions on their workers, customers, suppliers, community and the environment. This is a community of leaders, driving a global movement of people using business as a force for good.
People want to work for, buy from and invest in businesses they believe in. B Corp Certification is the most powerful way to build credibility, trust and value for a business.
In this era, if you look at everything that is happening from business to politics to the way we drive, people are looking to make change a part of everyday life. While some of us face change with skepticism or even hostility, it's hard to argue with the social entrepreneur who only wants to make business give a piece back to the community.
Gary is CEO of Bizzo Management Group Inc. in Vancouver. He has mentored over 1000 business leaders, investors and entrepreneurs. London-based Richtopia placed Bizzo on the Top 100 Global Influencers in the World for 2018