Smith & Nephew's Single-Use Wound Treatment Shown To Be Superior to Traditional Care
Edward Kim Follow |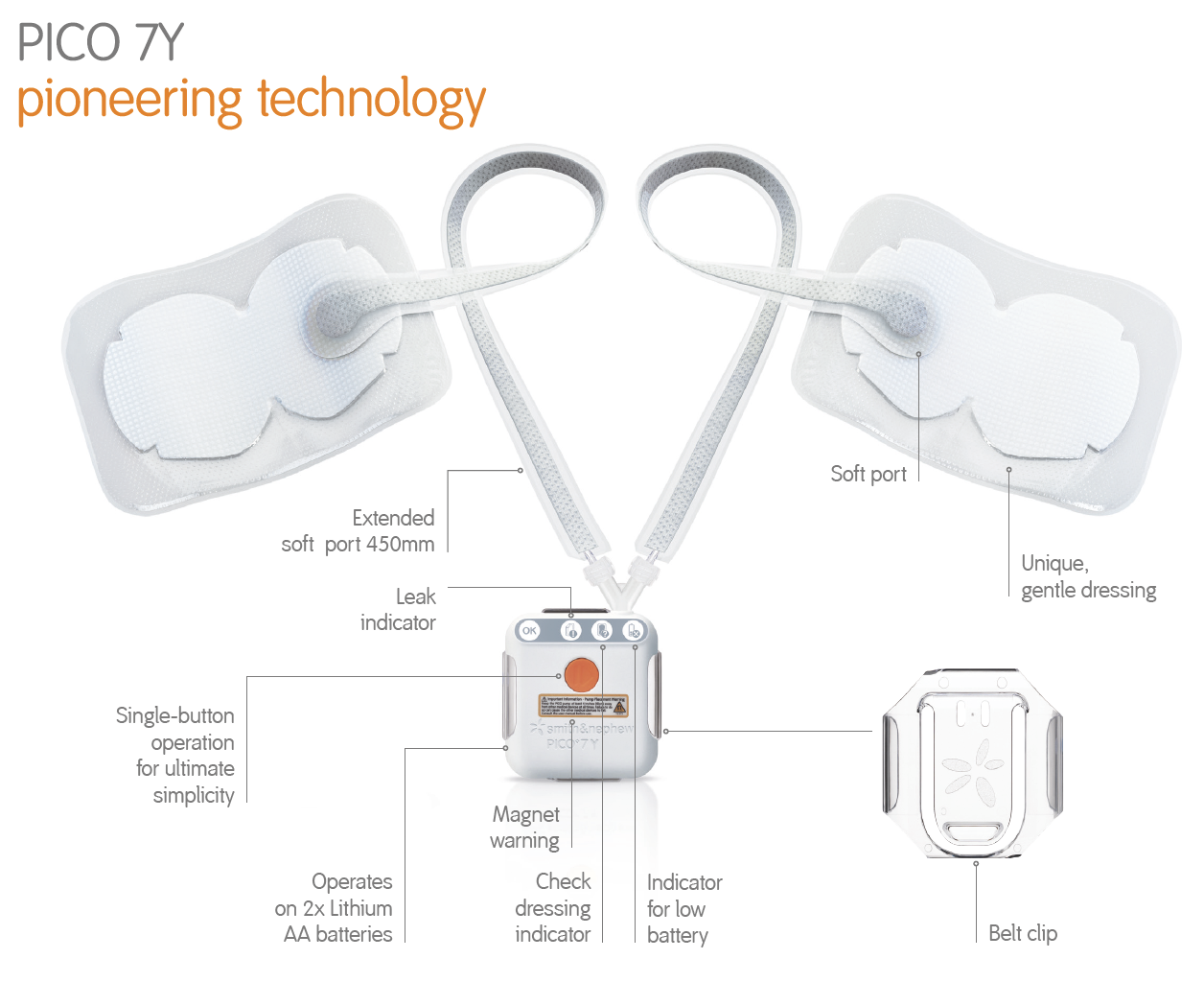 Chronic wounds—or wounds that are slow to heal—affect 6.5 million people in the US, according to the National Institutes of Health. The numbers are even larger according to the Alliance of Wound Care Stakeholders. The advocacy group estimates that 8.2 million people in the US suffer from chronic wounds, and the numbers are only projected to increase as a result of an aging population, increases in diabetes and obesity and a rapidly expanding need for wound care services for veterans.
If untreated, chronic wounds can lead to loss of limbs or even death. Chronic wounds are a silent epidemic, as there are often other, potentially multiple chronic conditions that accompany the wound.
A widely cited study from 2004 by Bickers et al. at Columbia University College of Physicians and Surgeons, Department of Dermatology, showed that in a single year, chronic wounds cost $9.7 billion in the US. One can only imagine how much that burden has increased since then. Venous or arterial insufficiency, diabetes, and local-pressure effects are the most common causes of chronic wounds. Though these wounds can be can be managed with traditional negative pressure wound therapy, the treatment requires bulky mechanical pumps that can be complex to use and that can limit patient mobility.

A new randomized, controlled trial demonstrated that Smith & Nephew's PICO Single Use Negative Pressure Wound Therapy System significantly reduced wound area, depth and volume compared with traditional negative pressure wound therapy in patients with venous leg ulcers and diabetic foot ulcers.

PICO consists of a negative pressure wound therapy pump connected to an absorbent adhesive dressing that is applied to the wound. When the pump is turned on, air is pulled out of the dressing, drawing excess fluid from the wound into the dressing. The dressing helps to prevent bacteria from entering the wound. It may also improve blood flow to the wound which will help it to heal.

PICO sNPWT has a strong evidence base with 103 published papers of which 21 are published RCTs and 65 are unique clinical studies.
Edward Kim is Managing Editor of Equities.com.
_____
Source: Equities News
DISCLOSURE: The views and opinions expressed in this article are those of the authors, and do not necessarily represent the views of equities.com. Readers should not consider statements made by the author as formal recommendations and should consult their financial advisor before making any investment decisions. To read our full disclosure, please go to: http://www.equities.com/disclaimer.
Market Movers
Sponsored Financial Content