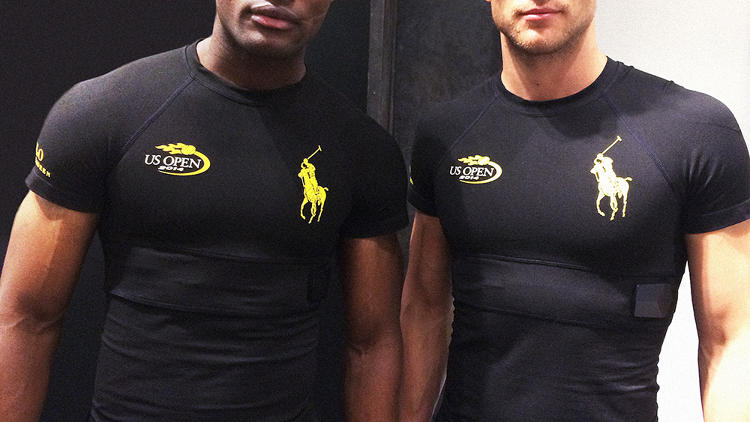 Smart clothing is one of the most interesting areas of development on display at the Las Vegas International Consumer Electronics Show. Fitbit's new fitness watch, Blaze, debuted at CES to mixed reactions on Twitter. Its investors reacted and the company's stock fell 18% yesterday. The watch appeared like a reply to the Apple Watch (many reviewers claimed it was too bulky). So, smart wearables at CES are getting a lot of attention, but it's the smart clothing that has made the most progress since last year's conference.
Smart clothing, specifically shirting, is not new. They have been appearing on conference formats since 2013. Ralph Lauren has designed the PoloTech shirt that will work with iPhones or an Apple Watch, but this year's conference has smart shirt technology that measures biometrics accurately and can now adjust posturing to support your workout routine or lifestyle. For example, Athos, A redwood City-based company, are making shirts and shorts with flexible sensors that will measure muscle movement during a workout. Most smart wearables just measure heartrate, but this is not helpful during a weight routine. So, Athos' products are extremely useful because you can view downloaded reports on which muscles you may be missing or overworking.
It is also important to note that the fashion world is slowly starting to accept the smart clothing technology. Apple Watch has worked with Hermes and Under Armour has been pushing smart shoes and shirts since 2014. Robin Thurston, Chief Digital Office at Under Armor, has gone on the record saying smart clothing is not that far off from full industry integration.
In addition, the interesting developments in smart clothing may help to monitor serious health issues. Shirts that track obesity, cardiovascular disease, and glucose levels are at CES looking for investors. The Dutch designer Borre Akkersdijk showcased a sweatshirt at SXSW that had mobile wifi and an air-refresher for those who live in smog-laden cities.
The technology for smart clothing is growing and many CEOs have talked about preparing for a future where a piece of glass is not your only source of communication, but rather a world where you wear and maybe even wash your tech.
DISCLOSURE: The views and opinions expressed in this article are those of the authors, and do not represent the views of equities.com. Readers should not consider statements made by the author as formal recommendations and should consult their financial advisor before making any investment decisions. To read our full disclosure, please go to: http://www.equities.com/disclaimer