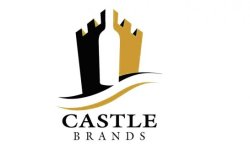 Equities.com's Small-Cap Throwdown is a brand new investment newsletter focused on finding the best underdog stocks you haven't heard about. It is authored by Wall Street veteran and notorious straight shooter Steve Kanaval in his distinctive style. In each issue, readers can expect Steve to comb through a no-holds-barred melee between a hand-picked group of feisty welterweight title contenders to determine their industry's king of the ring. The first issue of Equities.com Small-Cap Throwdown pits the hottest beverage small-cap stocks against each other to find a winner. Here's Steve's take on Castle Brands (ROX) and sign-up here for a free issue!
About the Company
Castle Brands Inc. sells beverage alcohol products primarily in the United States. Its beverage alcohol categories include rum, whiskey, liqueurs, vodka, tequila, and wine. The company offers its products under Goslings Rum, Stormy Ginger Beer, Dark n Stormy ready-to-drink cocktail, Jefferson's Bourbons, Rye Whiskey, Pallini Liqueurs, Clontarf Irish Whiskey, Knappogue Castle Whiskey, Brady's Irish cream, Boru Vodka, Tierras Tequila, Celtic Honey Liqueur, and others.
What Other Analysts Won't Tell You
Castle Brands is a fallen angel from days gone by, and shares never seem to keep their head above water long enough to please the investor base even though they make $15M per quarter, this is a classic roach motel where you can get in but you can't get out with your life. Back in the day, shares were $7 or better, but these days they waffle between the $1 and $2 range, which is incredibly boring. Stay away from Castle.
Positive:
They make booze
Negative:
They have never sent me any.
Steve Kanaval is the author of the upcoming Equities.com's Small-Cap Throwdown, a premium newsletter designed to help investors identify the best small-cap stocks to add to your portfolio and trading ideas to profit off them. The first issue pits the hottest beverage small-cap stocks against each other to find a winner. Sign-up here for a free issue today!
DISCLOSURE: The views and opinions expressed in this article are those of the authors, and do not represent the views of equities.com. Readers should not consider statements made by the author as formal recommendations and should consult their financial advisor before making any investment decisions. To read our full disclosure, please go to: http://www.equities.com/disclaimer